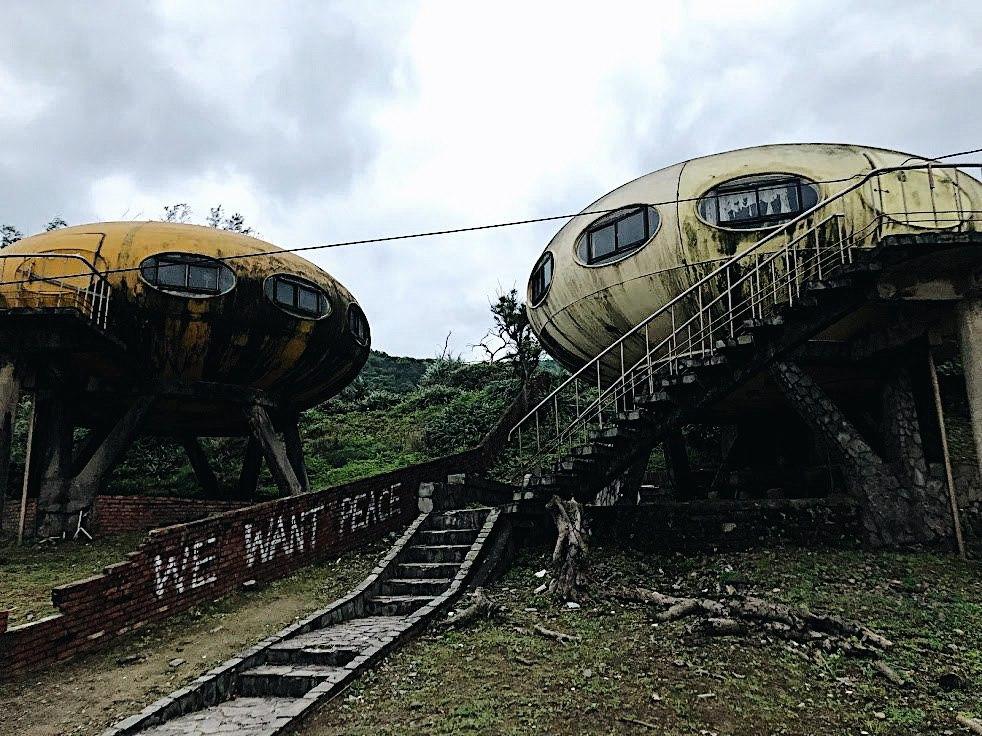 Wanli UFO Village (萬里飛碟屋)
I decided to check out the UFO Village in Keelung since the weather is pretty good today. It is also nice how my workaway mates decide to come along as well after looking at the place.
I have been doing Urbex as I travel and this place has been on my list for a while. It is not to difficult to access this place and if you're living near Taipei. Here's an important hint, "1815 takes you right to their doorstep".
It took us around 1.5 hours to reach the UFO village and it isn't hard to find as it's by the beach. You'll get down at Feicui Bay (:
The beach is one of the kind as I have never seen a beach like this. I could see waves come in flocks as they gush relentlessly towards the shore. The beach is definitely worth the long bus ride, on top of the whole urban exploration experience.
We begin to explore several houses, popping by each and every one. Some being consumed by time, reclaimed by vines and nature. Others are as good as new, and you can obviously see people using it as their private storage space, as there are cars and sailboats being parked by the house. Some have invested money to renovate, adding gates, while others must wrap metal chains around a makeshift one to deter visitors.
You'll be surprised at the size house, as they came with the bar top style island table kitchen, with a huge lounge for a living room. The apartments come in a UFO saucer shape, or cubic style ones which look ahead of time. Probably why this place is named the UFO village. 
There is a seemingly abandoned resort nearby, as we left the place, moving towards the bus stop with the flickering light right out of a horror movie. The bus came shortly and before we know it, we headed back, awed by the oddity, but before we know it, we are back in the comforts of Taipei, trying to find dinner.
*
Details
Name: Wanli UFO Village (萬里飛碟屋) / Futuro House
Address: Tingtao Road, Wanli District, New Taipei City, Taiwan 207
Chinese Address: 207新北市萬里區聽濤路