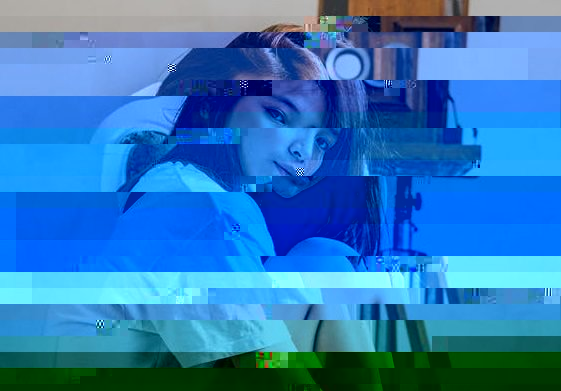 Hello, le Petit Baker,
This possibly might be one of my most painful letters after the ones to my exes. Because you were my almost and maybe, but it all came to nothing. At this point, perhaps I'm very passive guy and I seem to have been attracting more aggressive girls. But jokes aside (lighten my pain), I'll dive right down into memory lane today, as I have to let you (all) go.

Well well Doreen... We were the strangest of all penpals, keeping our messages to emails and I barely know how you look like. Ironically in the 20th century, that's how I always would all in. You dabbled in what I called gastronomy sorcery and it was one fine day where we started writing to each other very often. We exchanged intense emails every day, 5-8000 words of thesis and I'll write back to you in my cage, and you'll write to me in your bubble. Your words were so tender and real, and thinking back, I wondered if any of the stories carried any truth. You were... my world. And if it isn't, your thousand words stories felt like an elaborate way to kill boredom. 

You became more aggressive over time, like you were so sure about us, being more than friends, less than lovers; that "inbetween". It felt like you see us as something else, and I was afraid. This time, very afraid. Because I hate things that were too fast. Because it hurts when it crashed. You want us so bad... and... after you tugged my heartstring. I was ready to throw all the cards on the table. You were my support system when I was suicidal, you have so much kindness in you, until after you saw my anxiety attack for the first time before you disappear.

It also made me see... that when I was ready to all in. I was cheering for the wrong team. I picked the wrong sides, and I picked the wrong game. I wasn't ready to even play. But I thought I do. So this was ultimately a lesson to me. I was cheering for you in the field, right next to you, passing the ball to you, helping you score. But you, you're cheering for me on the sidelines, in the pretence of all being here. And the thing about cheering from the sidelines; it is cheap, and you could always walk away. And I thought you're right here next to me, but you're actually not. And I was eventually rooting for you, for us. Like how you said you would have wanted. And you are not in the crowd when I was looking for you; you walked away.

I idealized you more than anything. That little kindness that you gave me, the sprinkled of soil that I kept it like powdered gold. I guarded it with my heart and soul, your hope and dreams. But then again, it wasn't enough it seems. I see you, for you. That's what you said. You gave me so much hope. Like how I made you happy, and how you could talk to me about the cosmos and time capsule. But little did I know, you'll be going into my time capsule. You showed me I was enough, and you told me so, only to have your actions reflected otherwise when you see my broken parts. I was inbetween breathes, begging for you to stay, and you didn't. You felt so real... because I'd mailed you stuff, given you parts of me that I haven't given to anyone else. But for all I know, you could be just a collector of broken parts.

You told me you hate liars, but the last message you told me before you leave is a "promise" that you'll write back soon. I never hear back, I never know what is it. It might be something that I'll have to live with, for the rest of my life, haunting me. It felt like the ultimate abandonment cliché, that a mother would tell a child just to make herself feel better, but not the kid himself. I waited, for hours, then days, then weeks, then months, and I eventually stop counting... And it took me long enough, to realize that I don't deserve to put myself through this.
And so, I let you go. I finally do, when I stopped sending you stuff anymore. I used to send you postcards of all the cities and towns I'd been, telling you stories of the places, the secretive whispers of the winds and the flickering street lamp across the streets that mostly gone unnoticed; stories of voyages, poetries of sunset. You once said I weave words so beautifully that captivate you like no other. But from here on... I'm no longer writing for you now, and I'm writing it for the world, I learned to write for myself... for me. Perhaps one day I'd see if I could... but I think not. I don't think I could bear to put myself through our chapter again. Because it isn't something I'd like to revisit, knowing that you won't be here; you weren't here at all; you weren't real... at all.
Until today, I struggled with the truth. If what was between us, was ever real. All I wanted, was a friend, a support system, that would be there for me. I wished that part of us to you were real, but I dare not think about it. But it won't have matter anymore. Because you took my trust away. I have learned to be more cautious with my heart, and I have learned to be more strict with my trust. And ultimately I'd learned to live for me. I learnt to be more selfish, to keep people out, to keep these whispers to myself instead. Most importantly of all, you taught me that I can survive being alone. So thank you... And I hope you're happy, and thus... I'll set you free, and clear of your name that is etched in my heart.