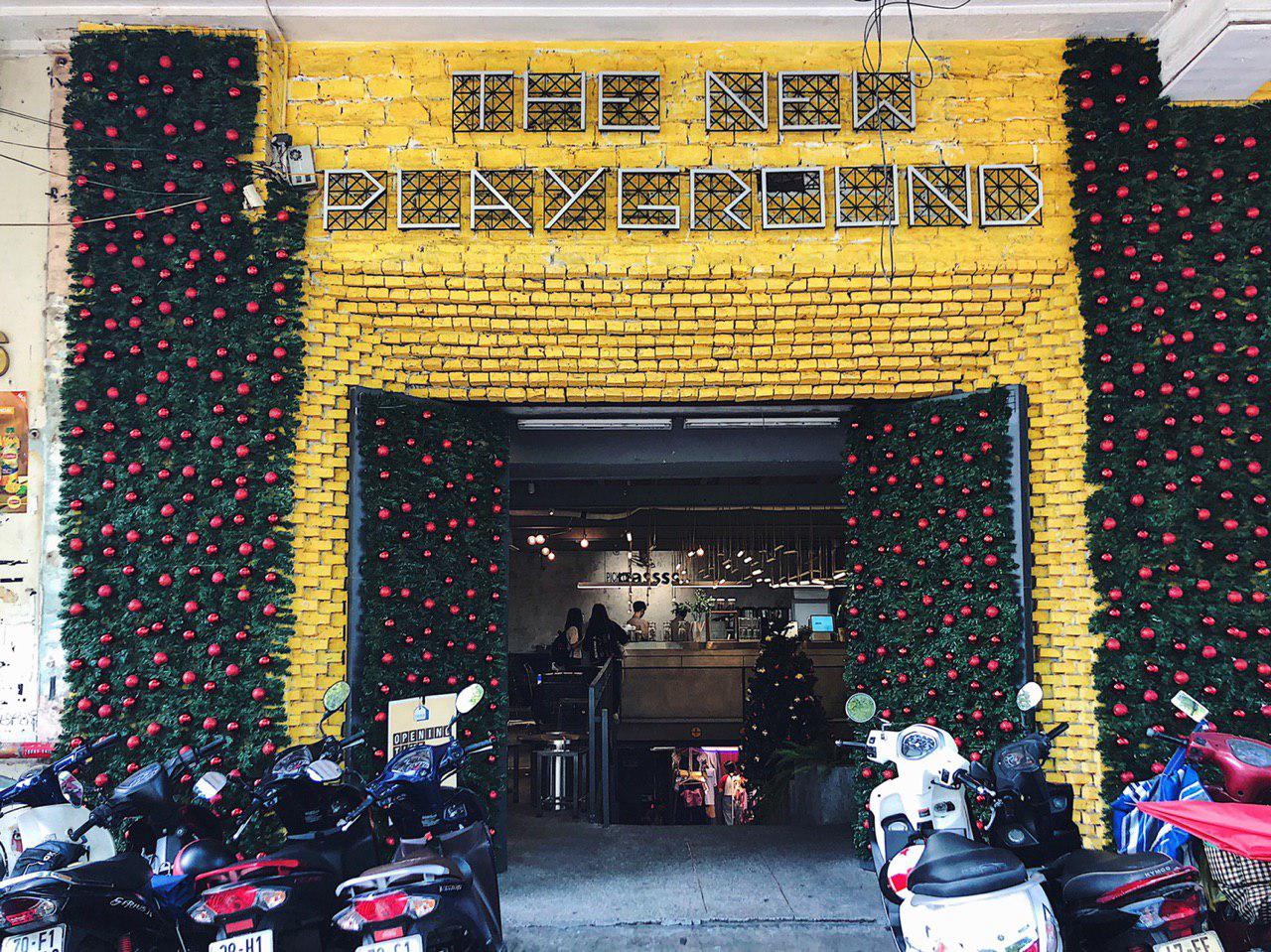 The beautiful sleek neon signage that contrasted really well with the chic yellow bricks. And well beyond the slope down into the basement shopping area, lies a pretty sizable plaza, (probably a size of a medium underground carpark).
You could easily cover this place within 30minutes if you're not looking for anything in particular as most of them are clothing and fashion shops. But shopaholics might find themselves going through all those racks to find the perfect steal.
From body harness to suspenders top, this place has a fair share of everything catered to both male and female alike. This is a fashionholic's haven simply put.
The New Playground actually reminds me a little bit of Dongdaemun, and a little bit of the airconditioned part of the shopping district in Bugis street.
Only that they have more hipster-ish stuff here.
You'll get independent boutiques, clothings, and designs from Japan, Korea. Even the shop assistants are pretty well dressed here, so you could learn a thing or two from them. This is the place if you would want to scream your "fashion statement".
However, to all boyfriends, you might wanna grab coffee at 26 Lý Tự Trọng at the next block if your Instagram-model-wannabes girlfriend/date is spending way too much time prowling the shops. Or... you could just be a good hubby :3
P.S. There are also quite a number of shops at 26 Lý Tự Trọng too!
So why not cross that off since they're just next to each other?

*

Details
Name: The New Playground
Address: 26 Lý Tự Trọng, Bến Nghé, Quận 1, Hồ Chí Minh, Vietnam
Opening Hours: 10am - 10pm
(Website / Instagram)