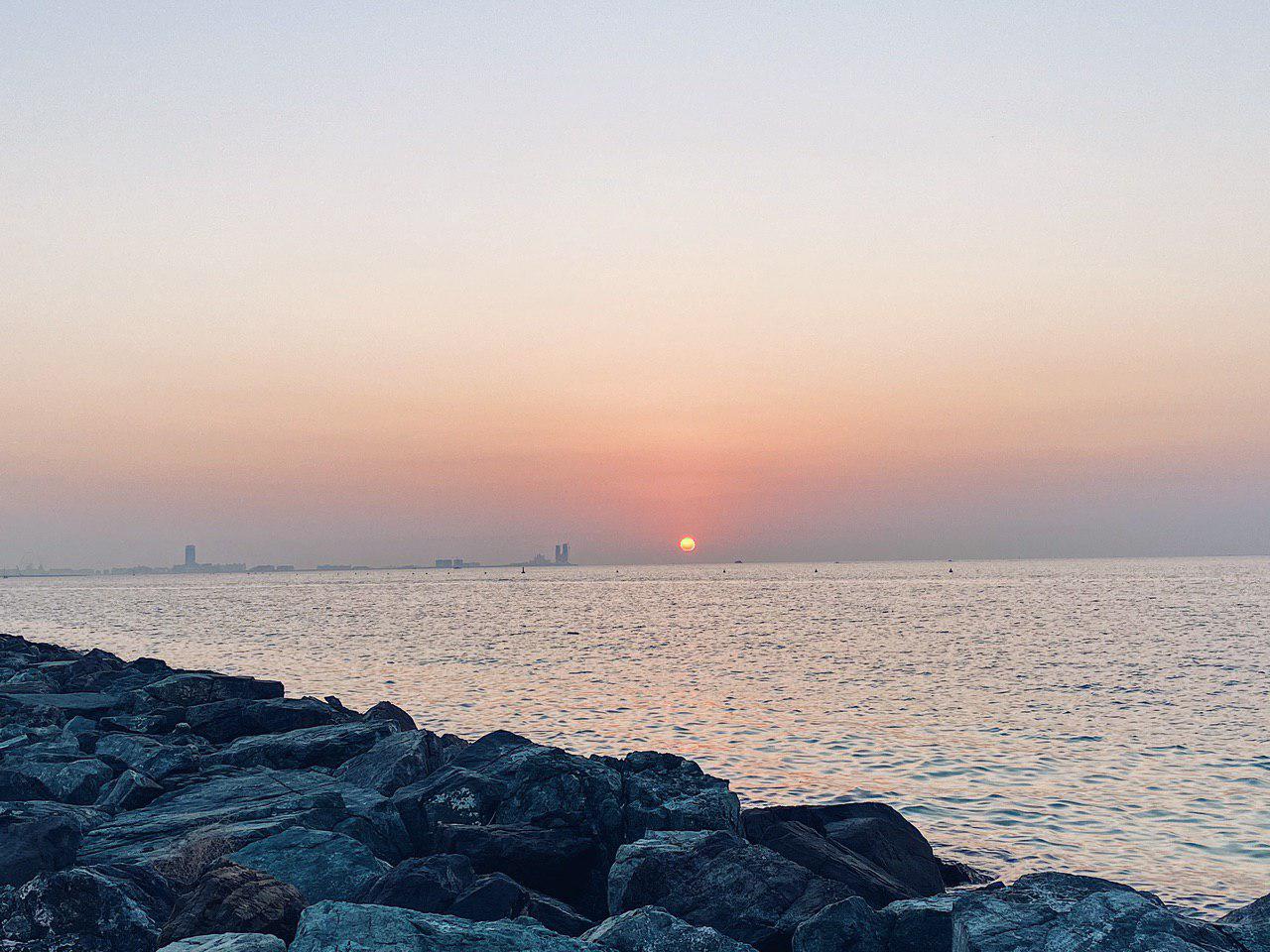 After chilling at the Shisha lounge for a few hours, we are ready to go! Maybe just a bit too chilled and woozy from the Shisha but after running for the bus, I guess we are good to go!
Thank god there's no jam today and in fact, we are there in no time! We actually headed over even after hearing from Kee (our roommate) that there is a construction that's going on. But after walking past the construction area, we are in for an amazing time. 
The place is filled with people, not too much but just the right amount. And the sun this time is right over there. I walked towards the sun, staring at it intensively as it's warm orange glow spread its crimson hues across the skies. 
"So what are you this time?", I whispered under my breath, as I walked over. 
It took me a while to grasp what form does the sun takes this time. I watched the sun as I felt myself reeling over. And it felt like I'm the guy who's fishing, and the sun is the fish. A mega brass maybe. So it was me reeling the sun over, but sometimes it felt like the other way round. It's a tough fight and I could see the sun slowly sunk into the horizon. It was a slow defeat as there is no way the fisherman could hoist a sun up over. A one-sided fishing episode and I broke out of the trance. I could feel the line broke as I saw the ripple that it left. So big that hues of warm orange and pinks spread across the skies. I saw the last of the sun's tip as if the tail of the fish as of bidding goodbye as it swam down into the depth of its comfort again. As if saying we would meet again, the tail shook as good as a wave. 
I smiled to myself as if I'll take the loss this time. And I'll get the brass next time. It was a breathtaking sunset as I'm in all reality sitting on the rock somewhere in between, away from the crowd, and just me, the ocean and the sun. 
It is funny how the police actually came to get us off the rocks after the sunset. Not sure if they were really nice enough to wait, but if they were, it is really nice of them to not ruin the moment!