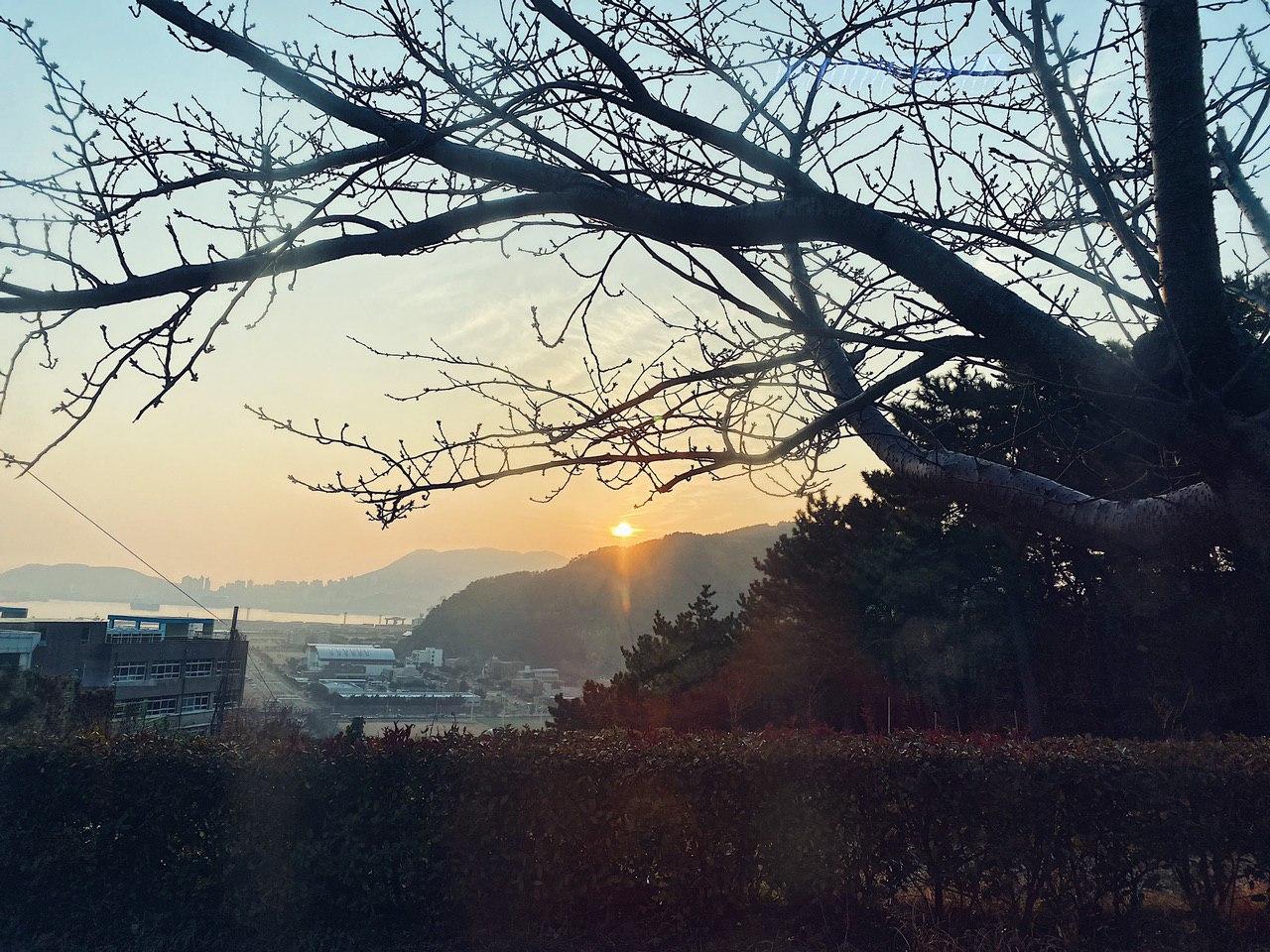 Sunset enroute to Oryukdo 
I hated myself for a bit, that we have to make a choice between Oryukdo and Gamcheon Cultural Village. We decided to do Oryukdo, and we headed there. I hate how sometimes, a tight schedule means that we would lose things.
Then, the moment came, the view of an unexpected Sunset. I didn't expect it as we were mostly just rushing over to the place itself. I slowed myself down and took a better look. It looks like how it looked like; a 4 pointed star, or, the star of Bethlehem. Since I am a summoner of the Rift, it also looks like Lucian's Ardent blaze from league. This is actually the instant initial image that came to my mind right after. I sat by the bus, looking at the sun in awe and how the rays pierce across the lens through the lens of my camera.
Still bewildered by the beauty of the sunset, I got off the bus, still with my eyes locked onto the Sun. Then the sceneries of Oryukdo hits me. It is truly amazing, and how they complement each other. I'm glad we are here to witness it all.
Walking down towards the skywalk, I still had my eyes on the Sun, watching it slowly descend down like the comet, down behind the mountains. If you know how Ardent blaze work, you might be able to picture this more beautifully, as you watched its orange hues burst out, spreading across the skies. The orange spread in both ways as if both racing towards the end of the world.
The whole Oryukdo looks like a masterpiece, like a surreal painting, one of the best works of mother nature in South Korea that I'd witness. It brings me to see South Korea in a very different light, to admire its natural beauty. It might sound like a cultural irony as South Korea is famous for plastic surgeries, but sometimes the most beautiful things are already all around us.
And sometimes, all it takes is for us to look around, and breathe.