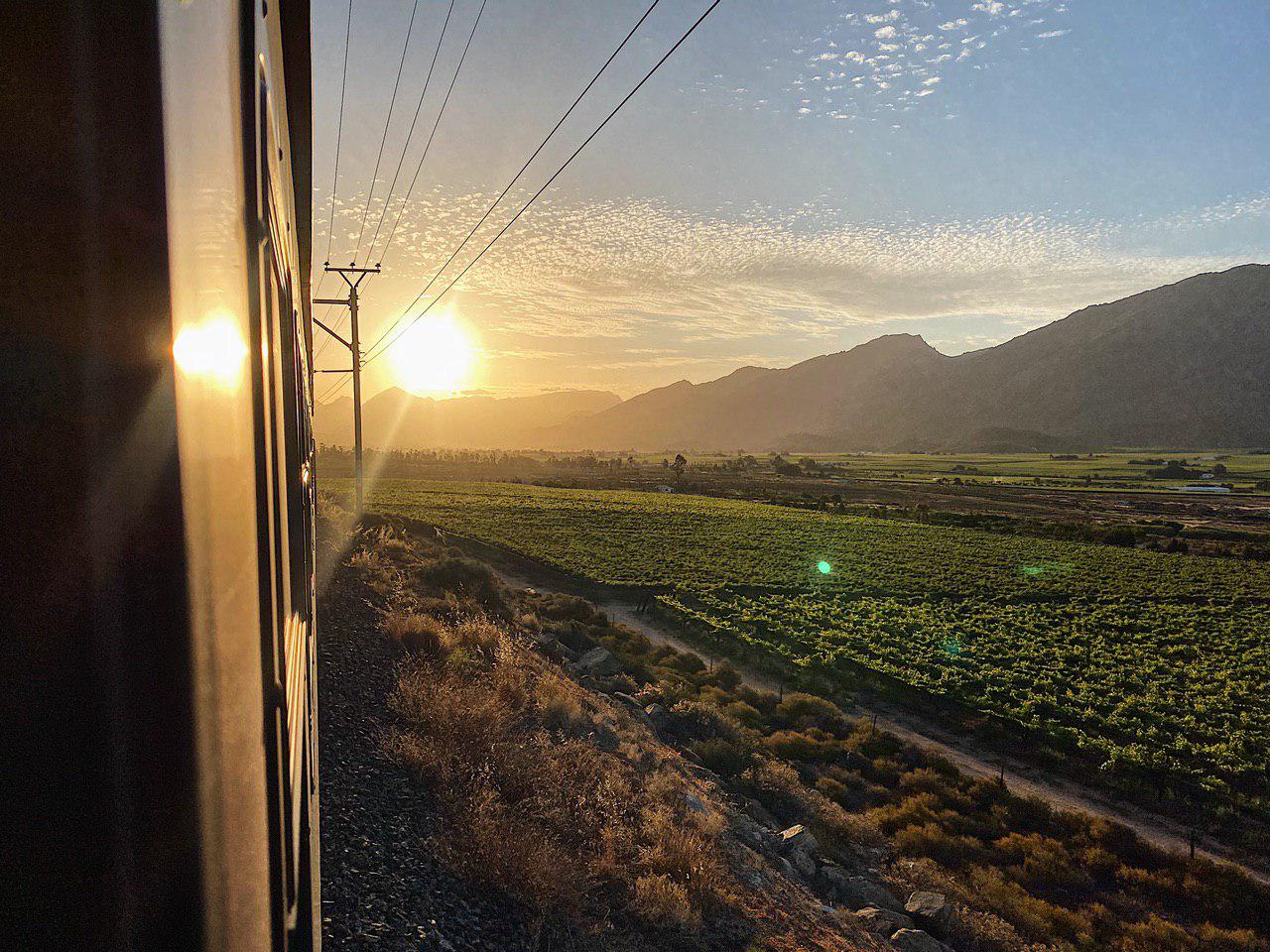 Second Sunset on the way to Cape Town
We are near 30 hours in on the train ride. And our worse nightmare have come with the staff going around telling us that there'll be a delay again. We will reach Cape Town at 12-1am. That would bring us to close to a 40 hour train ride.
We sank in our feet, not defeated but of slight frustration as we made arrangement with the hostel to get a driver to drive us to our hostel directly from the train station. Looks like we're all on our own now.
It was the evening, and before long, we lost all sorts of signal as the train weaves between the mountains. We sat there, resuming our chatter where we reminicise old school songs from the 90s.
The vintage times, the times where we use CD players, and write notes to our crush in a ball of paper and we kept them really close to our heart because it meant everything. The break up songs, the songs we had on our blogspot… everything.
Then the sun came as we saw the light filtering through our window. It came towards us at first, then it disappeared within minutes. The sun went from left, to the right, as if we're playing hide and seek with a child. And i found myself going in between the cabin and the aisle, trying to catch a longer glimpse of the sun. 
The playful mischievous red child was as good as the lord of mischief in our chinese folklore as he play pranks, flew around the skies with his flame wheels. And this time, the Sun felt like that to me. And as I ran to the aisle, I caught a glimpse of the Sun, before it slowly hide behind the forest, and slowly moved towards the other side again.
I thought about how many more to come, and how many more would I still have to go, as I kept writing. I once said I wish to write 100 sunrise/sunsets. I didn't count, but I just kept writing.