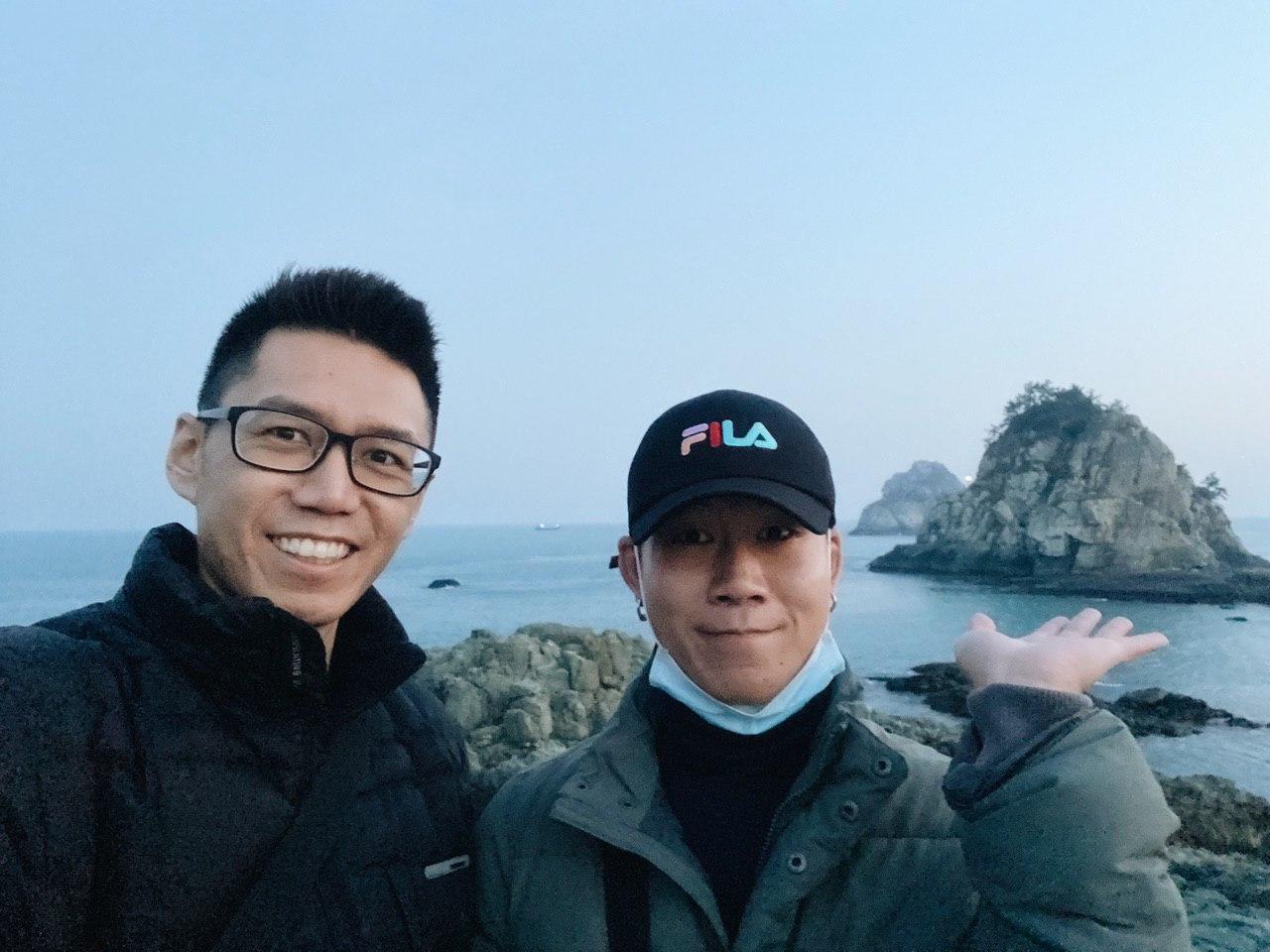 I'm spending a spasm of 14 days with my younger brother, Robs, In South Korea for this trip. And over these 14 days we are looking at covering 4 towns/cities of South Korea. We would start our journey at Busan from Singapore, before heading up towards Gyeongju, then we would be taking a flight towards Jeju, before ending our chapter at Seoul.
It is our first time traveling together, just us, on our brothers' trip. I was actually, in fact, surprised that this plan for this trip even took flight as we didn't get closer over time, but instead drifted further apart. Of course this time around I'll have to keep the art space explorations to myself as I would rather do what my brother wants to do. Knowing that he doesn't have enough time, I would rather the trip to be about him, and be more catered to him, just so I can make sure that he could have a good time, and also it's been a while since he ever traveled.
Despite all alittle awkward, I still kinda love and enjoy our chemistry. We would take turns being in charge of different things when we spend the days out. He would mostly be in charge of transportation, and I'll be in charge of planning and lining the places out together. I'll be in charge of bus navigation and he'll be in charge of the train ones. It is actually interesting how we didn't assigned verbally, but each of us just picked up on some specific tasks.
We would spend our nights chilling out, getting takeouts, from feasting on a 20 piece chicken over movies, to channel surfing with iced coffee and a hot cup of ramyun. We would take turns doing laundry and drying and it is nice having the whole apartment to ourselves for once. We would always enjoy an empty house since both of us can be extremely introverted.
It is definitely nice to travel with family, and this trip would only assure me that my brother would always be there, for me and my family regardless of anything else. Nothing is more beautiful than finding family in family, and I'm glad that we are brothers in this lifetime.