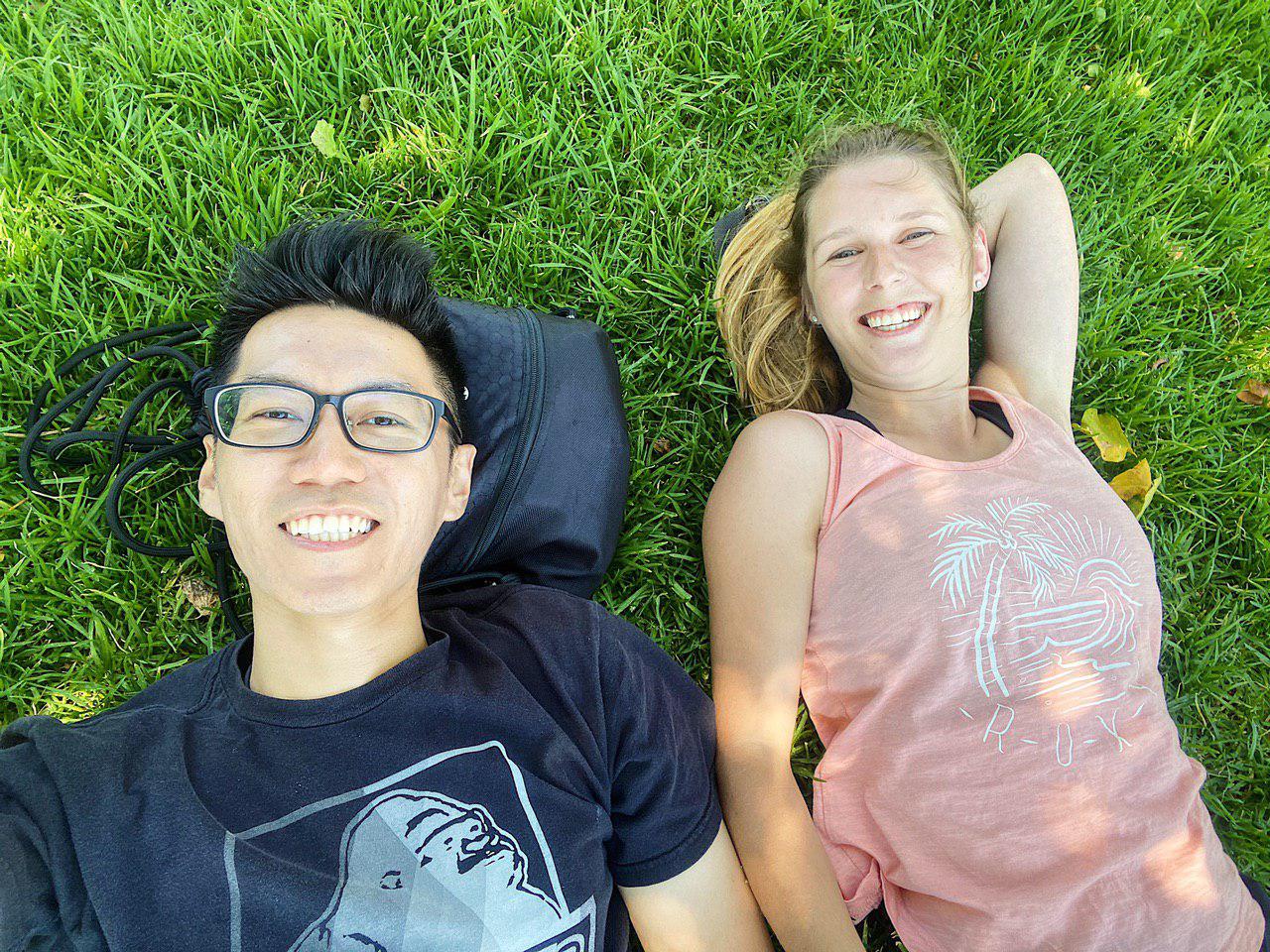 I met Rebecca (Becky) at never@home Cape Town. In the second hostel of our dwelling over here. I saw her at the lounge at first, said hi and left it at that. But little did I know that it'll be the start of an amazing friendship.
It was quite a fun story as we actually had our first proper conversation right after my showers, and after an awkward handshake, we stood there for a good 20 over minutes before I get changed, put my stuff and meet up formally for the first time.
We sat by my bed and talked about so many different things, from our families to our life stories, to our own depression episodes, like how we are anxious and also overthinks. We also exchange our own travel stories.
Like me, she loves to read and write as well. It was perfect.
And the funny thing is, she's an introvert too. It was also pretty rare to come across one in a hostel environment. Even though we're introvert, there are times where we wish for human contact, so we're pretty much a walking contradiction. 
We made dinner together that night, where we try not to destroy the kitchen. It went well. And since she's a budget traveler, she cooked a lot to cut costs. We cooked quite a lot together over the days, making simple meals like noodles with ham and cheese.
Beck's also very kind to me because she even got me scones and coffee early the next day! It's really refreshing and happy to have breakfast right infant of you after you wake up and wash up! 
We spent the remaining days in the hostel, hanging out, binging Netflix, talking. Not just her but also with a few others from the hotels as well. But we hung out a little bit more as we are neighbors on the 3rd floor. 
Sometimes we'll never know who we'll meet, who we'll connect with. Like how back then I didn't think I'll feel connected to Steve. I love how we are just peculiarly comfortable with each other when we can talk about just almost anything, and also just binge on Netflix. We can just be comfortable sitting beside each other, in our own world, taking a break from all the socializing and interacting which we secretly "fled" from sometimes (She uses the word "fled" hahaha).
I'll miss hanging out with you! The corridor talks where we waited for Christmas to come, binging Netflix, laying under the skies and watch the world pass us by, talking about things that mattered to us. I'm also thankful for you for you're such an amazing listener.
Even though it's only been a short 4 days, I'm really blessed to have met you, and I hope I'll see you around in Asia somewhere someday!