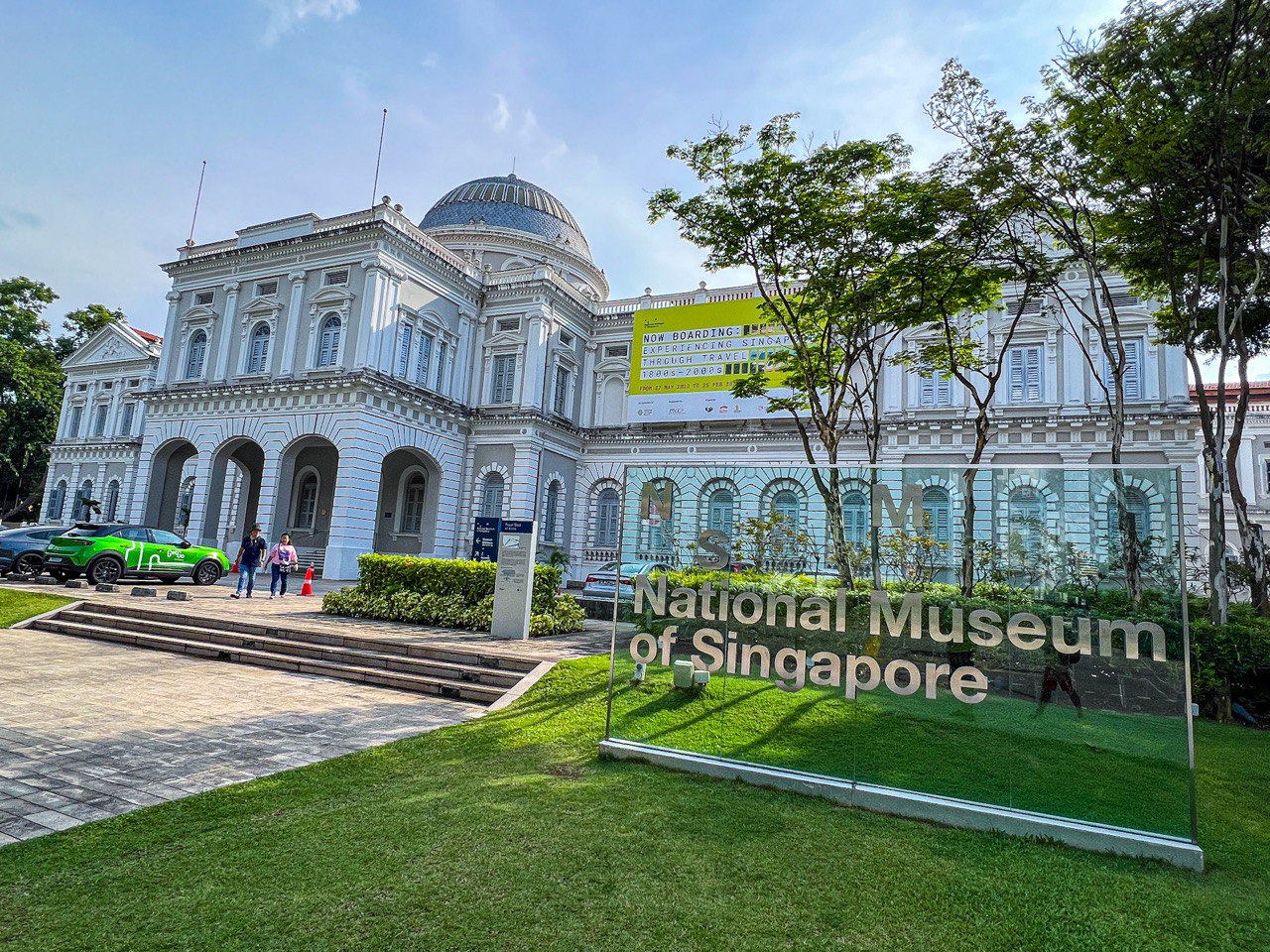 National Museum of Singapore
After my disappointment at the Children's Museum (because it's closed on Mondays), I decided to take a long walk towards town to ease my anxiety. Going to the lawyer for my accident always makes me anxious.
I revisited the Peranakan Museum, and it felt quite different during the day. I continued on and suddenly found myself standing at the entrance of the National Museum of Singapore. I had covered this place years ago, and I couldn't even remember where those old photos were.
Feeling a bit touristy, I decided to explore this place again. It's nice to play the role of a resident tourist. I kept my earphones on, maybe because I was feeling a bit emo. Thank goodness for complimentary visits for citizens, right?
I entered the museum, and it has three levels of galleries. We started on the first floor with "Kampung Singapore," learning about its history, colonization, Western influences, culture, and more. We journeyed through the exhibits, ending with Singapore's independence and its growth to the present day. The upper floor is currently under renovation, covering different eras from wartime to post-war Singapore, and showcasing some stories of our pop culture. The lower level is usually where special exhibitions are held, so make sure to check them out.
Their Museum Store, Super Mama, is amazing, offering a variety of artsy trinkets. It's a great place to pick up some unique souvenirs, different from the usual items you'd find in Chinatown or Haji Lane.
In my opinion, what really gives this place its charm is its architecture, especially the glass rotunda. You can walk across falling flowers right out of the ThinkLab exhibit as you descend spirally into a virtual wilderness. The music and ambiance are perfect when you're not navigating through crowds. I recommend visiting during off-peak periods to get the best experience. Kudos to teamLab for always sweeping me off my feet.
Despite having been here numerous times, the feeling is always fresh to me, and I love it. The National Museum of Singapore will always be a museum I'll check in for something new whenever I'm around town.
P.S. Did you know that this is the oldest museum in Singapore with history dating back to 1849?
*
Details
Name: National Museum of Singapore
Address: 93 Stamford Rd, Singapore 178897
Opening Hours: 10 am–6:30 pm
(Website)