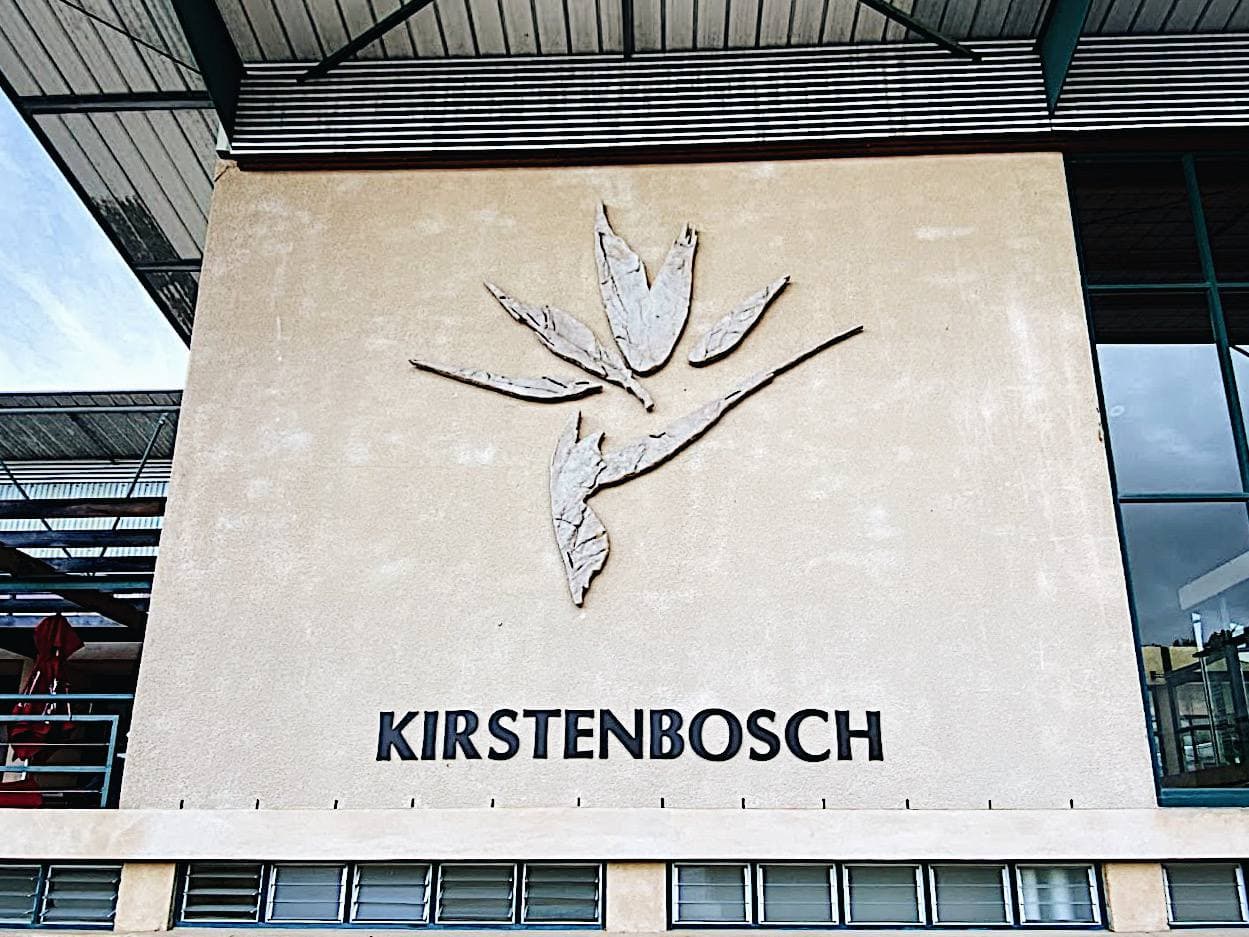 We covered the ginormous Kirstenbosch today after lunch at the South China Dim Sum Bar and we figured we could use a walk and maybe a picnic. This is also one of 10 South Africa's National Botanical Garden and we are very excited to visit!
It was pretty quiet despite it being a pretty touristic spot. Not sure if the 75R entry was that deterring. We headed in and found ourselves just wandering randomly. However! The first spot we actually checked out is the souvenir shop! As vain as it sounds, it is probably one of the highlights.
The canopy bridge felt like it's being glamorized on social media, and it was the only place that is truly crowded, given that the bulk of people are likely here for the bridge. We walked and snacked along the way, it was a great place to be within the greens, get some air, enjoy the views. And as funny as it sounds, no offense, but it's nice to feel safe. Sometimes we do feel like we have to be vigilant while walking around the streets. The sense of security, albeit a literal price to pay for really makes it much more relaxing to walk around in the compounds of the botanical gardens. This place is huge and comes with a lot of places to walk, let lost and explore. It really would be a great place for a picnic and some afternoon drinks (thinking more of coffee and tea). 
Tried hiking up Skeleton Gorge only to find out that we may not be equipped to go all the way, but we decided to do part of it anyway. It was a good 2-hour hike before we start heading back down. The view, though it's not the submit was still decent. I actually really love how big the place is, despite getting lost in it several times. I love the air of nature while being amongst the mountain. It's nice to see the mountains being sooth by the clouds and the chill of the wind can be somewhat annoying due to the colds obstructing the mountains and view.
 P.S. There's also an evening outdoor concert (in summer) if you're up for it. Details would be on their website!
*
Details:
Name: Kirstenbosch National Botanical Garden
Address: Rhodes Dr, Newlands, Cape Town, 7735, South Africa
Opening Hours: varies depending on season
(Website)