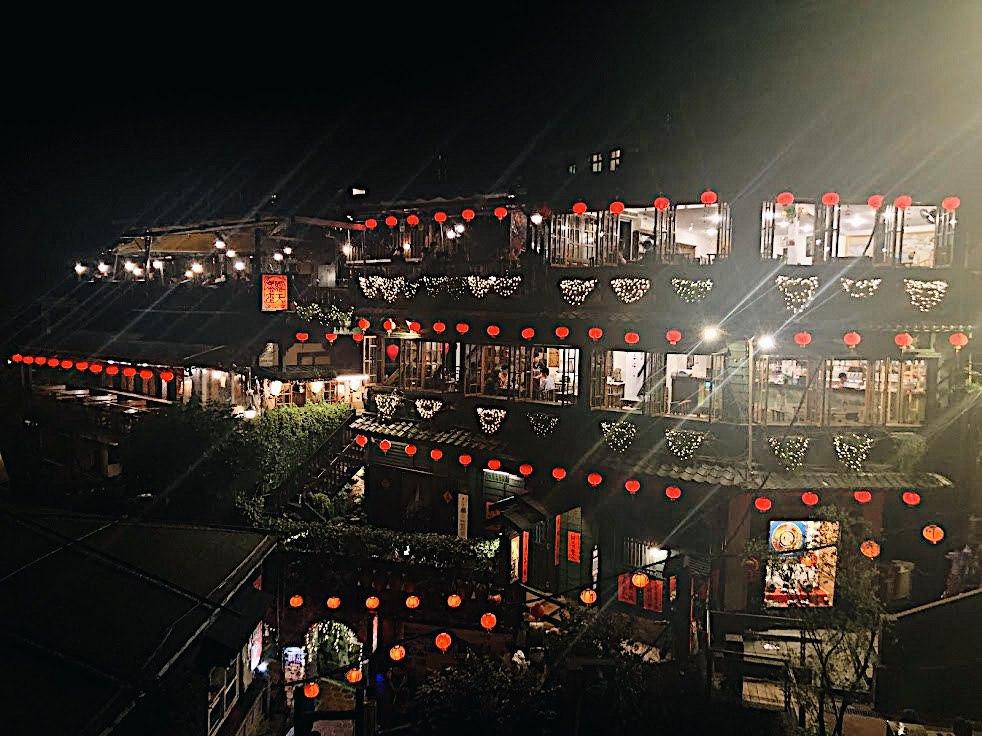 It was a strange day that leads up to this trip. I was asked to head over to Jiufen together at first by my workawayer from Lobster.
"Hey Rira, do you mind if I get more people to join us for the trip? The more the merrier right!?"
"Yea, sure!"
I shared my upcoming trip with several others, including guests of the hostels before asking them if they would like to come with! After some time, we actually round up a total of 4 people, however, Rira wasn't feeling too well so she didn't make it on that day.
We actually dropped by here from Yeliu, and we're here in the evening. The journey towards here was pretty amazing, as we drove along the coastline, before seeing the layers of houses unveiling itself like a pop-up children's book.
We saw the sunset at Jiufen and that was probably one of my favorite sunsets so far. The best part? We wound up at the not so *touristy* part (mmm we found ourselves wandering to the cemetery area). But being at the non-touristy part of Jiufen was a lot different of course.
We have to move on to the Old Street of course. It is probably the only street that is alive as if a funnel as I saw people everywhere pouring in. Literally pouring in, as we are in the touristy side of Jiufen. It reminded me of Bugis Street, one of our busiest walking street in Singapore, but with Taiwan merchandise. It is well, a pretty fun trip, despite me still wondering what's the hype about. Sure I love the lanterns but I don't exactly appreciate the crowds. We could barely walk or move in some parts and it gives me second thoughts. It is so ironic that in fact, my highlights of Jiufen was the cascade of mountains that I saw when we reached. 
Not sure if it's the marketing gimmick, but it is working as we could see people wearing things from spirited away. From tee-shirts to the "no face" mask, people are having fun living out their favorite animation movies.
We ended the night basking in the afterhours of Jiufen's crimson's hues. The friendly ghastly air lit up the street, leading us back down to where we'll head back to our hostel! And it's truly amazing to bring people out of the hostel!