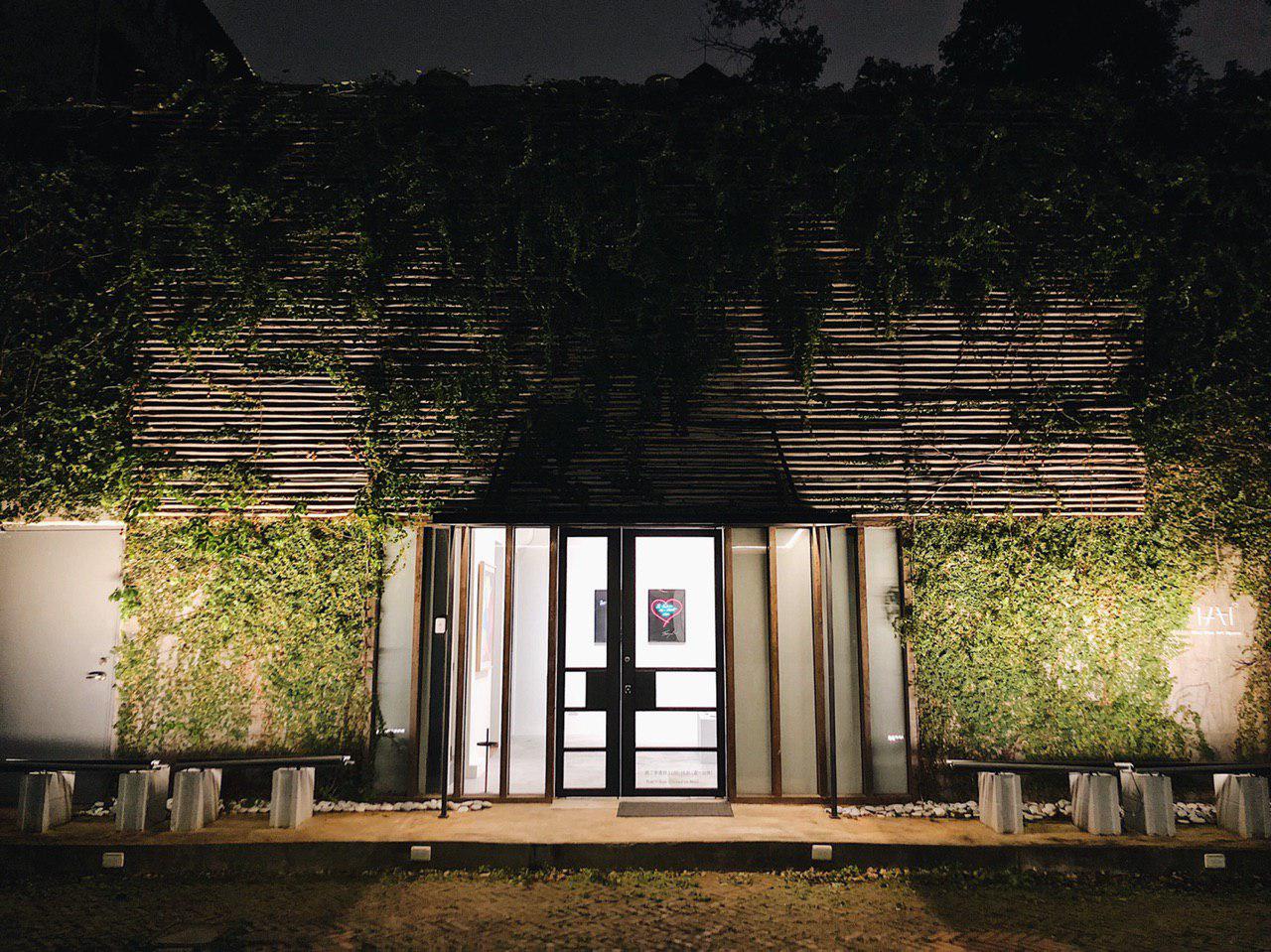 After an awkward hello, I asked for permission for photos before I go snapping around this art space.
Hiro Hiro Art Space's Architecture is rather "Japanese" with its MUJI-ish block-shaped building with several plants entwining it. (Apologies as I only have photos during the night.)
I spoke to Ling, who introduced me to their amazing art space, where she co-create with her sister. She also shared with me some history of the gallery, how it came about, the amazing idea behind this art space, how Hiro Hiro is a type of Japanese "Psychomime" word, where it depicts psychological states or bodily feelings.
Hiro, which probably means "尋" in Japanese Kanji, it depicts on us having to seek and also to explore the different types of arts that is presented in their humble art space.
I'm sure the sisters would be more than happy to share more with if you ever popped by! And I hope you do because the art is really amazing. The 2 story art space features not only paintings, but also 
The exhibition is designed like a pop-out space with the various theme where they would tackle, and "seek" out for various artwork to curate just for you. And may you find the art piece that whispered to your soul, and tickles your heartstrings.
The whole thing was a lot more interesting than I expected as I didn't know I'll get pretty personal with Ling. We shared our passion and dreams, exchanged music taste where I also shared with her more about postcards and snail mail. The conversation definitely lasted way longer than I thought and never did I expect to find myself chatting with the gallery owner for over an hour.
This is probably left a deep mark in my heart and Hiro Hiro would always have a "space" in my heart. The psychomime wordplay just packs an additional punch when I learned about it and it only makes me love this place more.
*
Details
Name: Hiro Hiro Art Space
Address: 
No. 10號, Shaoxing South Street, Zhongzheng District, Taipei City, 100
Opening Hours: Tues - Sun (11AM - 7.30PM)
(Website)