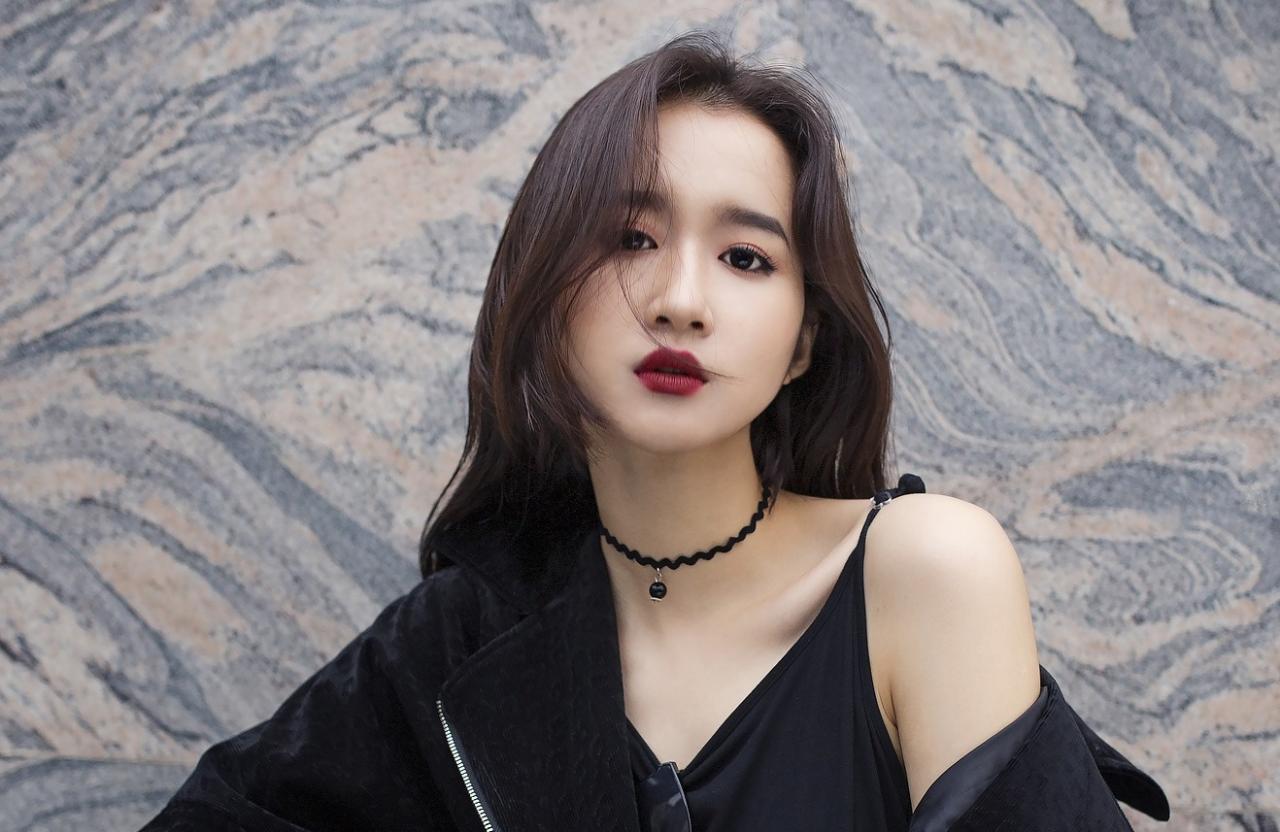 I met her again. She looked at me in the eyes and saw how my eyes welled up as she took me into her arms.
"Tokyo…" I whispered.
"Hai", she said and smiled.
It felt like alot of feelings came rushing in. As Tokyo had listened to alot of my problems, my depression. She's probably the one I'd let into the abyss. And seeing her, actually made me really vulnerable.
"Okay, no crying!" I wiped off the bit of my tears and looked at her again.
"Yes, I can't believe you cried on phone the other time"
"Ahahha, I didn't expect us to go there"
"And they thought we're like dating? Good for me anyway. No more matchmaking", she nonchalantly said as we begin walking together.
"Matchmaking?", I asked. This is the first time I'd heard of it.
"Yes, my parents and their tradition. And they can't seem to let me be single...UGH", she rolled her eyes and tilt her head up.
"You're welcome", I said while placing my hand onto where my heart is.
"Seems like Aunt Funabashi and Uncle Ken took a real liking to you, they can't stop singing your praises", she laughed and said.
She's quite different now. That I could barely recognize her at the start. Spotting a different haircut probably for the season, she snipped her hair short, and this time I get to see the Senoji temple tattoo etched across her back. I also get to see several other tattoos from Asakusa through the ark of the back of her hair. Her front is still intact if you still have to know, with the sides flowing across her face carefully as if it's from the works of a prestigious chef decorating a delicate Japanese dish.
She wore an off-shoulder with long sleeves now, with the design of the Sky Tree on the right, and with Tokyo tower on her left. The beautiful autumn petals stand out slightly in the shades of noir hues. She bought a new Gundam ring in the shape of the unicorn too. Yes, the one sitting at Odaiba. We even get to take the futuristic boat there.
We walked along Tsukiji, played pachinko together again, we laughed, we took a swan boat together at Ueno Park and even watch the Kabuki show at Ginza. She made me the best burger from KUA' AINA, and gave me a heartwarming microwave dinner filled with the local culture. We sat, talked and catch up. This time her English is way better than the previous time we met. I told her my stories, how my year wasn't as great. How I fell into the abysses. She placed her cool palm on the right side of my face as if to soothe the pain.
"It hurts..." I said. I looked away as if refusing to acknowledge the pain. The pain of loss, the fact that I'd lost people and things that can never be recovered.
*
"Hey, Tokyo..., have you wondered about what-ifs?", I asked when we're at the top of the city, overlooking the city light.
"What-ifs...", she replied softly, as if she need time to ponder about it. She looked out at the night skies and stretched her arms. "Ahhh! I do... sometimes, but only when I am reminded...", she replied, this time looking at me.
"It...what if they hurts?", I whispered, as if saying too loud would bring back the bad memories.
"They don't... because they're not real...you know?", she turned and looked at me.
"I can't help it sometimes, and I wonder what if they could be real", I wish she can know how helpless I am sometimes.
"It's not easy... but you need to remember, that we always move forward, and once we past. It is not real anymore...", she placed her hand on top of mine, and gave it alittle squeeze. "You need to be strong..."
That night, I dug deeper, but I still could never find anything else... only euphoria. She bought me up the night skies again, and I looked out at the city skies again, this time at the peak of the Tokyo Sky Tree. It's beautiful, and my moment was shortly interrupted after a high school class (for some apparent reason) came up here as an excursion.
We escaped the chatter and walked around the streets of Tokyo, from Shibuya to Shinjuku. And zipped under the noisy tracks of Ameyoko, wade through the crowds in the market places. That night, we ran across countless blocks of streets, watching the fleeting urban life slowly wind down, before it's just us. We stood by the river, admiring the beautiful cityscape, this time round from the bay across the river.
"I guess it's us against the world now", I decided to break the silence alittle.
"Why?" she asked and looked out, dangling her arms on the railing.
"Just felt like the world is asleep now... you know?", I said and took a deep breath. 
"Sleeping? not yet! come come", she pulled me and before we know it we are brisk walking across the river, over to another part of the city.
We went to this underground basement cafe that is seemingly open. Tokyo then got us each a bowl of gyuudon and some hot piping miso soup!
"Don't be so depress!, have some miso soup and warm your soul", she smiled before disappearing behind the huge bowl.
*
I even made Tokyo bring me to watch a Kabuki show! I hope she's not mad that I dozed at the Kabuki theatre earlier. *that-embarrassed-sweat-smiling-WhatsApp-emoji*
After an amazing 10 days, I bid her goodbye... again...until we meet again, in the distant foreseeable future. She's still the same Tokyo I know, despite so many changes. The way she looked at the skies, the way the right edge of her lips rise higher when she smiles. 
We spent our last night having our usual microwave dinner together, where we will go do grocery shopping, pick up an assortment of sushi, gyoza and karaage together with some beer to go with.
"I can't believe time flies, and it's goodbye again", I said while raising my can of beer. 
"We will meet again! It is not goodbye!, in Japan we say see you! またね! (see you)", she said as she gently tap her can onto mine.
"ja..ma ta!", I mouthed the words before putting a slice of sashimi into my mouth. "Oh god this is so fresh!"
*
"I'm not sure when, but definite okay! またね! (see you)", she smiled and waved before pushing me towards the departure area.
"Ma ta ne". And this is the city that I'm in love with.