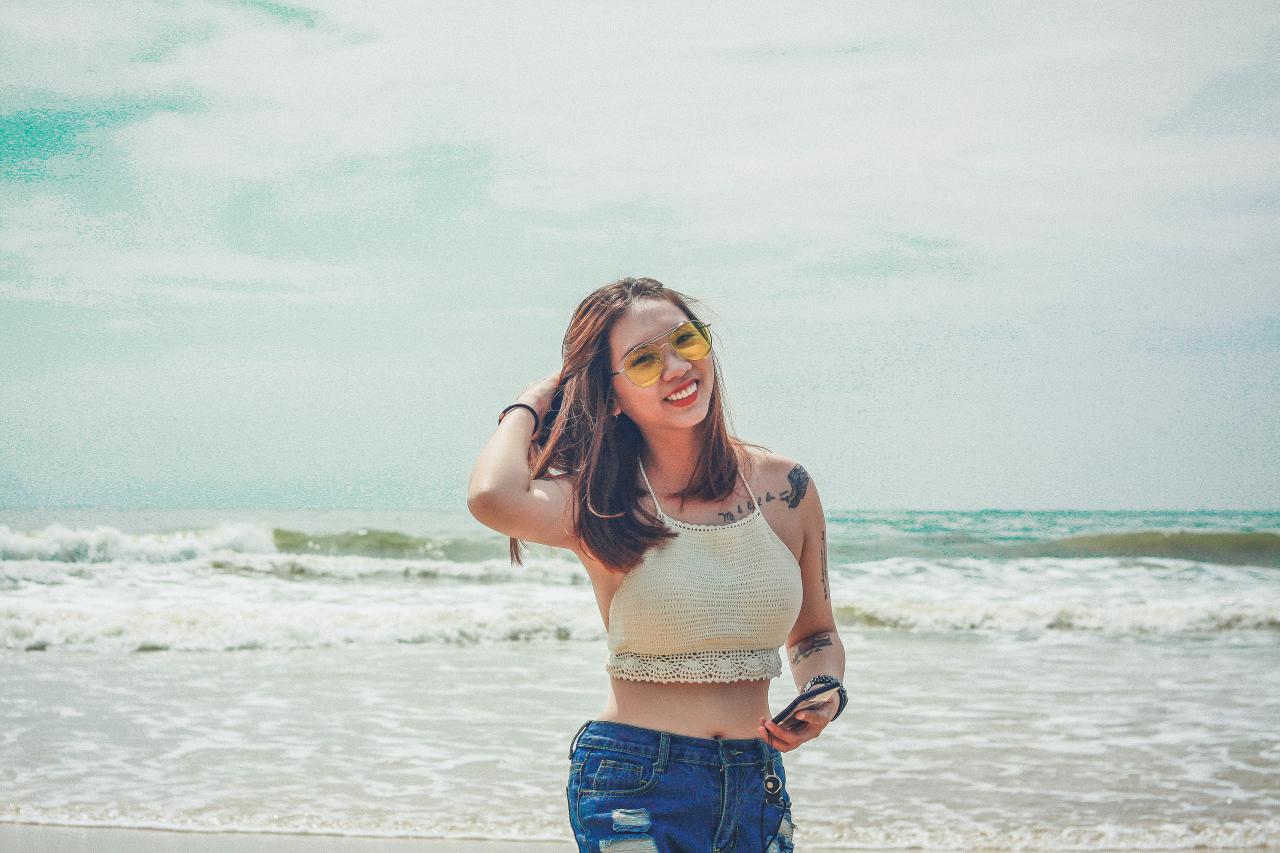 Phuket is a petite and tanned lady who loves the waves.
Of course, she's exactly like how stereotypically painted surfer girl, but she's not so typical once you get to know her.
She visits her mum every once in a while in Phuket Town, and she helped feed the strays in a temple somewhere at the outskirts of the Rawai. Apart from that, she works as a surf house over the weekdays and she's a bartender in Illuzion by night. She enjoys connecting with people. She's the life of the party literally. There's this once she got drunk during work and ended up pouring drinks right out of the bottle for almost everybody! We would always tease her about that because that incident caused her salary to be docked.


Her Jungceylon tattoo engraved across her front part of her shoulders, remind her to be free, always. She would wear her Krathong crown every once a year to honor her grandmother, the queen of the seas, and her Malin and Bangla bracelet hang loosely around her wrists.
She's always very comfortable in her own skin, as she'll always spot a crop top with hot pants. And her smile is as bright as the sun. You'll be lucky if you have seen her let her hair down. Pulling off her Kathu Waterfall hairband and ruffling her hair against the wind.
Because usually what comes after would either be a good drink, or an amazing sunset. Sometimes, both!


She took us out to celebrate Krathong, where we drifted lanterns out to the sea. We had fun, even though it's not an easy feat.
She bought us to laze under the royal umbrella on a lazy sunny afternoon, sharing with us the slow-paced culture, where locals and foreigners love to just zone out with an ice cold drink to go with the heat.


She's like that "sister" who's the exact opposite of you when she's so outdoor bound while you're a homebody. And sometimes you wonder why you could even click or be best friends.
On our last day, she even made us her famous iKroon breakfast, which packed a serious punch. She drove us along the coast after, as we had our heads out into the sea while she drives in silent.


"I'll see you when I see you!", she chirped bubbly after we exchanged hugs.


Little did I know, I'll meet her other relatives in the amazing country of Thailand.