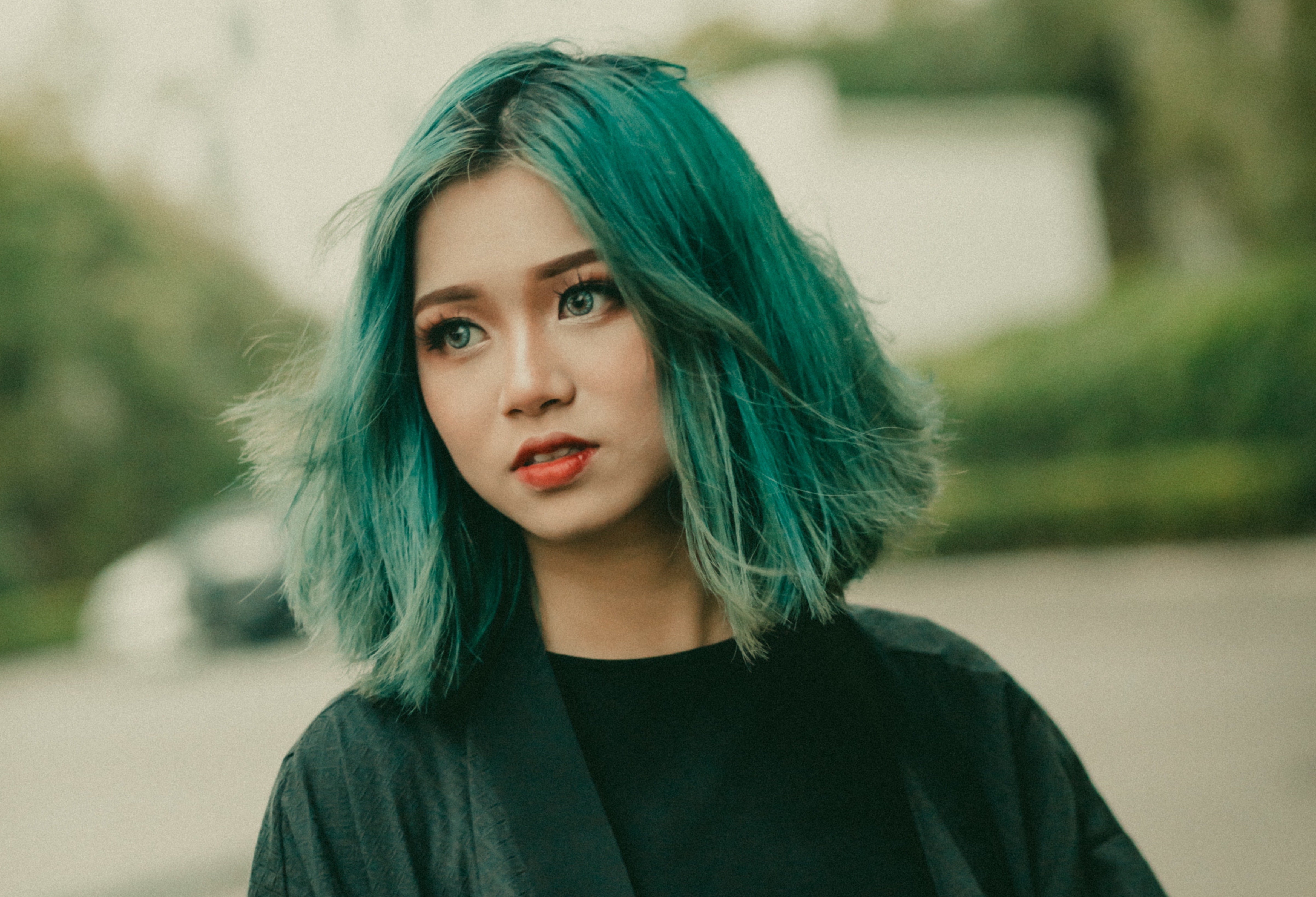 I met New Taipei in the online Taiwan survival game. Her game tag is Shin, and we hit it off at the start since mine's Ritsuki. (We both used Japanese names)
"Hey, you can call me Shin", she said while waving her hand. 
I couldn't see her hand actually when the sleeves of her cardigan are way too long.
It felt like meeting an online friend actually. But it's funny how we didn't plan any of it. We only met each other when we both got the same tickets to the museum.
And we decided to actually see each other just because we are around the corner.
She's wearing a Yeliu Quin chocker, a Houtong Cat Tee shirt with a Pingxi cardigan around her while her Shifen waterfall pants danced with the wind. She's also wearing a red lantern bracelet. Shin looked just like an ordinary simple girl next door. I love her Wanli UFO earrings though! 
Shin felt like an activity buddy to me. We are always up to something whenever we meet! Like we went to set off the sky lanterns at Shifen, had tea together in Jiufen, did pottery together in Yingtze, attend the torch festival at Ruifang and even went to a concert with Taipei together! I'm so relieved that it was not awkward at all! 
We actually had a really bizarre friendship because Shin and I are hardly in touch. However, whenever we meet up for activities, she'll always feel like family to me. Maybe this is what they call a low maintenance friendship. We don't text or write to each other often, but sometimes we will ring each other up to plan something to do together.
We met for afew times for day trips. And some times Shin felt so different. Sometimes she's so near, yet sometimes it felt like I could never reach her. There are nights where we could have a really fun day out, but when we're on the way back, she'll say by the window and just look out to the city lights in silence. I never know what she is thinking I guess. And I never ask. I figured some things might be better left unsaid.
It was a pretty sad goodbye with Shin when I left. We both smiled at first and I could see myself in her pupils as she looked up at me.
"So, this is it I guess"
"Yes, this is it. It has been fun hahaha"
"It sure is Shin. It sure is. I will see you around, I guess"
She smiled and extended her arms and we hugged. I could feel her head resting on my chest and I wondered if she heard my heartbeat. We stayed like that for a bit as I hold her alittle tighter, pulling her in as I ruffled her hair as we let go.
She smiled and walked off without turning back. And so did I, as I walked off and waving to the back.