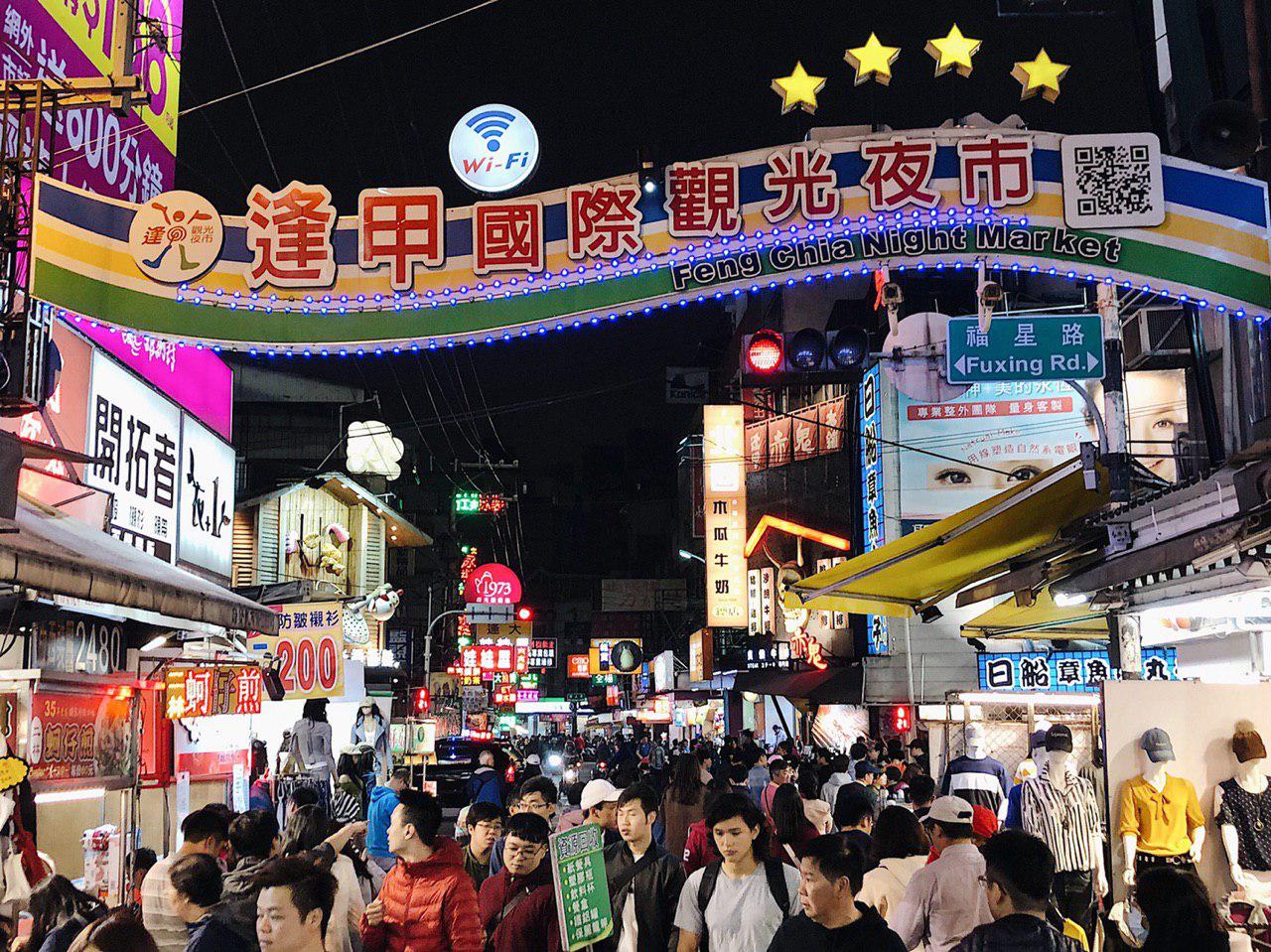 Since we have "some" nights to kill, I decided that I might as well cover a few more variation of night markets. Feng Chia Night Market is probably the one most famous among the tourist not only for their size and bright lights but also the number of shops along the streets as well. 
Food and shops spew everywhere in an organized mess, there are a lot of things to see and maybe buy. From some of the locals, it seems like the prices offered are more "expensive if you're a "China Tourist" for some strange reasons.
There are also shops along the streets and this somewhat felt like a commercialized labyrinth to me. But if you're here to do shopping, it'll be your haven as they have global brands and also streetwear along the whole area. This would be your ultimate candy shop in Taichung over here. However, Nothing was really notable from my visit to Fengchia except for this!
If you're a fan of the DIY penny souvenir, there's a penny machine right here in Feng Chia! Be sure to keep an eye up along the streets and you'll see it!
And that's all for the most popular night market in Taichung for you. I actually prefer the one at Yizhong instead. Personally felt that they have better food and prices in general!

*

Details:
Name: Feng Chia Night Market (逢甲夜市)
Address: Wenhua Road, Xitun District, Taichung City, 407
Opening Hours: 4PM–2AM