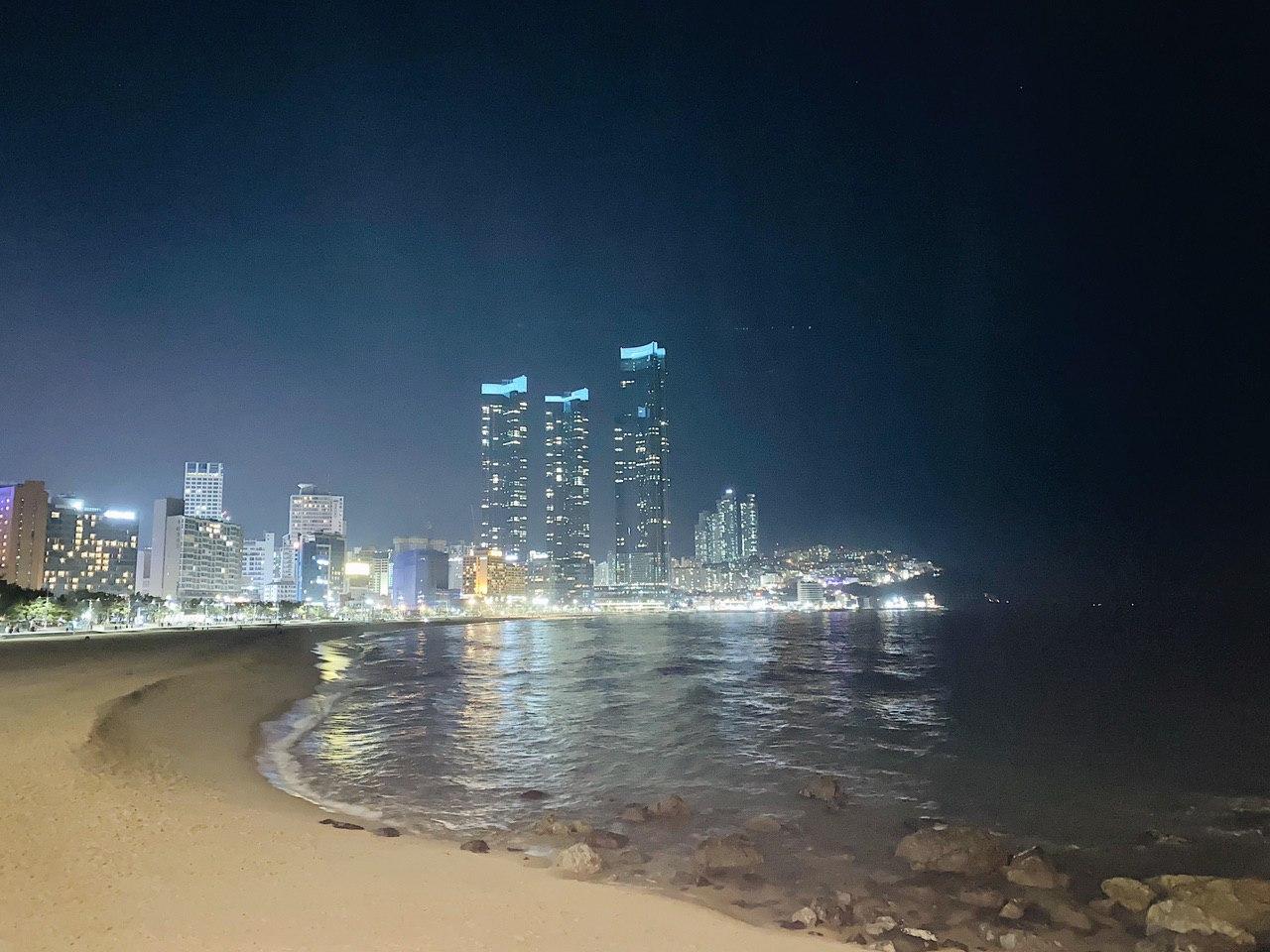 Dongbaek Island Coastal Walk
"Where should we go?", My brother asked. 
"I don't know man", I replied as I'm hastily searching on where to go in Busan on my phone.
"Let me check too", he did the same.
Since we are traveling without a solid plan, it is hard to decide where we should go. After Songdo, we have too little time for Gamcheon, but going back would mean that we would be back home too early. This uncomfortable time buffer/allowance would potentially be gone to waste if we didn't think of anywhere to go. I pulled out the map where we marked out places and we narrowed down on afew places that aren't too far off from our accommodation.
"How about Dongbaek? There is a mall nearby too", My brother asked.
"Yeah, sounds good", I said while pinching around the Map App on my phone.
 We took a bus down towards Dongbaek area, and since there is a Mall to fall back on if all else fails, it felt like we have more than enough places to go about. Thank God we decided to do the hike first, as we briefly u-turned and walked down, cutting through the carpark. The beach felt somewhat haunted, as there are barely any souls there. There is an Ajumma, singing, busking, and there is a couple strolling down the path away from us.
We walked the other way and saw this accommodation or hotel (we guess), and we walked further down into the darkness. It was late 8 when we walked down towards the walkway. Known for the place for Sunrise,
We head down further, and we found the mermaid statue in darkness, only making out her ghastly silhouette in the night. We walked on. It is eerily intense due to the lack of people, and halfway through we actually reached the outskirt of the Island, where we peered out towards the darkness, greeting us with gentle waves. We pressed on since it said that we are 500m away from the lighthouse.
I am so glad we pressed on, as we power walk across the broad walk and we walked into brightness and light as we ascended the stairs. It felt like we cut out to some curved road path that felt like a circle. There are joggers, people walking, and there is a bizarre crowd walking against us. It felt weird because there is no one walking outwards, but everyone is walking in/down.
We walked further up and saw the lighthouse and the APEC House. We walked against the human traffic, and at some point, I even felt some eyes on us as we walked "outwards".
We reached the other side of the "hotel", which now I identified as The Westin Chosun Hotel. We left the place in awe while wishing that it would be nice if we are here in the day. This place is definitely more beautiful than we thought. And we actually circled around the whole Dongbaekseom island. We walked on after, towards The Bay 101, and we left less than 15minutes as most things are closed. With our adventurous spirits still alive, we actually walked back home across the whole Haeundae beach before reaching Jung-dong. An amazing place for post meals walks and adoring nature quietly by the coast. I'll love to revisit this place in the day someday!