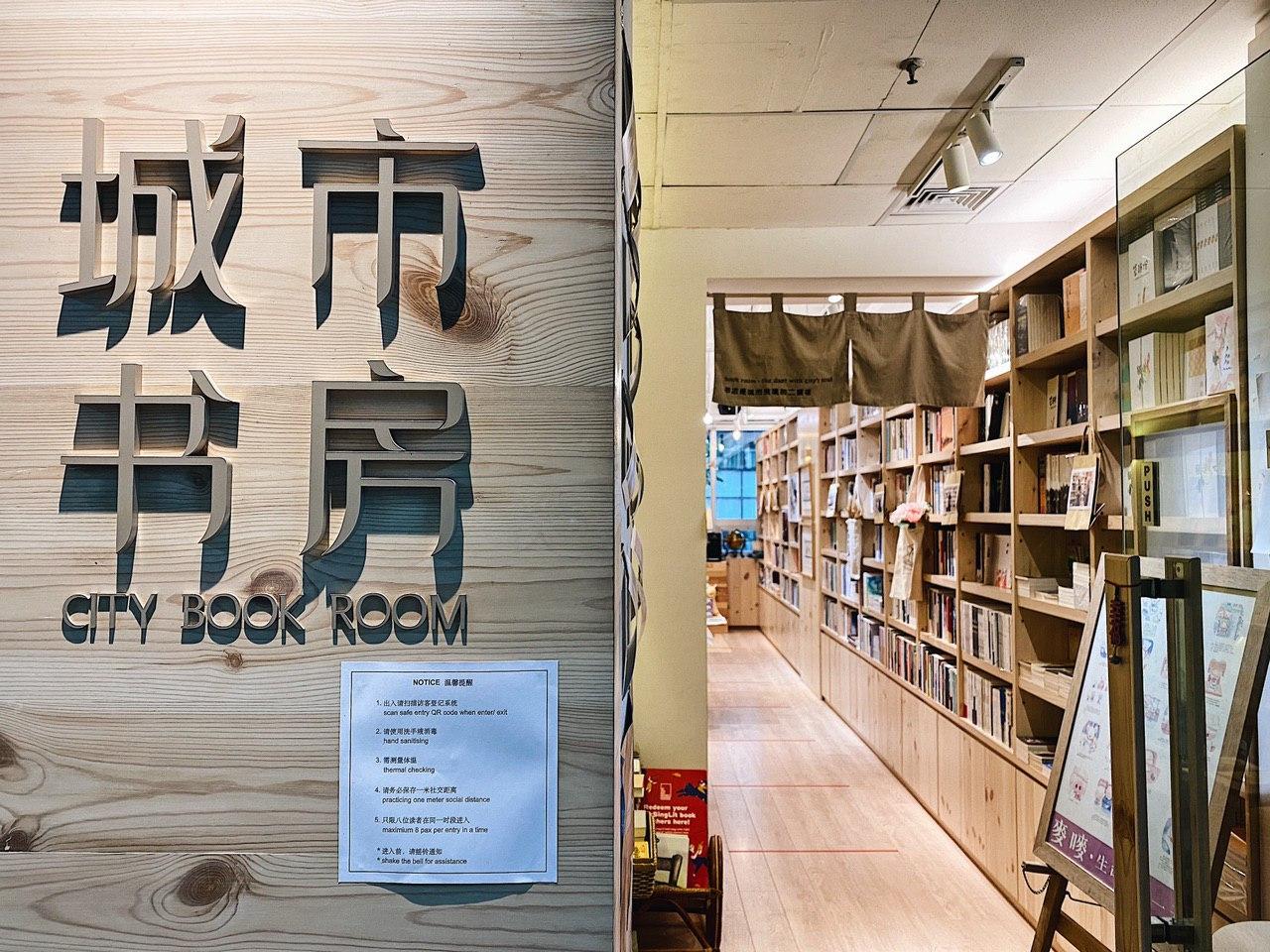 From GOHD Books, the journey to City Book Room is a harsh one with the prevailing heat and weather. Situated at North Bridge Center, this one is quite a distance away. We trotted down despite the heat, making our way slowly towards the next independent book store.
The scent of the wood made it felt like its a fresh store off the block, even though its been there for awhile. The place is really clean, like light wood clean, from the humble sitting area in the middle to the friendly uncle who greeted us with a smile and nodded as we walked past.
I'd like to believe that around 60% of the books here are in mandarin. We look through the titles, soak in the ambient again as we walk through this modern stylized book space. I managed to finish 2 books in my time here, with one of the notable ones being the "Abeyant Nursery" by Quinn Lum. This is definitely a heavy book to digest after lunch, but it left me with a bizarre after taste that lead me to think about my own predicament. Even though my parents are lovely, they didn't exactly support my pursuit of arts. And possibly my recent bullying incident that may have drained quite abit of my mental health. To feel hurt to be hurt, to know that my feelings are valid.
We are the only ones in the bookstore and i like how it is quiet and we can look through the books, ran our fingers cross the titles before settling on one that caught our eye. It felt a place that spawned out from Ellinia, a place for elves amongst the forest in Maplestory. Most of the decors are made of wood, making it felt like this bookstore just came right out of those wooden music box. I like how the light wood gave the whole store a very clean touch, almost minimalistic without any complicated designs.
With my crippling mandarin prowess, I'm however limited to only a segment of the bookstore, but it still does felt a lot. There are a lot of local works here, so that gives City Book Store an extra point of its own. They also publish several books themselves, with one of them titled 'Dakota', I'm gonna struggle though that one with my delicate Chinese. The uncle is also extremely nice to have given us a tote bag for our purchase, which would proves itself useful for the rest of our journey as we began bagging several books along the way.
After which, we would be crossing out The Moon bookstore, one that got me star struck. So I'll see you in my next post (:
*
Details
Name: City Book Room (城市書房)
Address: 420 North Bridge Road, #03-10, North Bridge Centre, 188727
Opening Hours: 12–7pm
(Website)