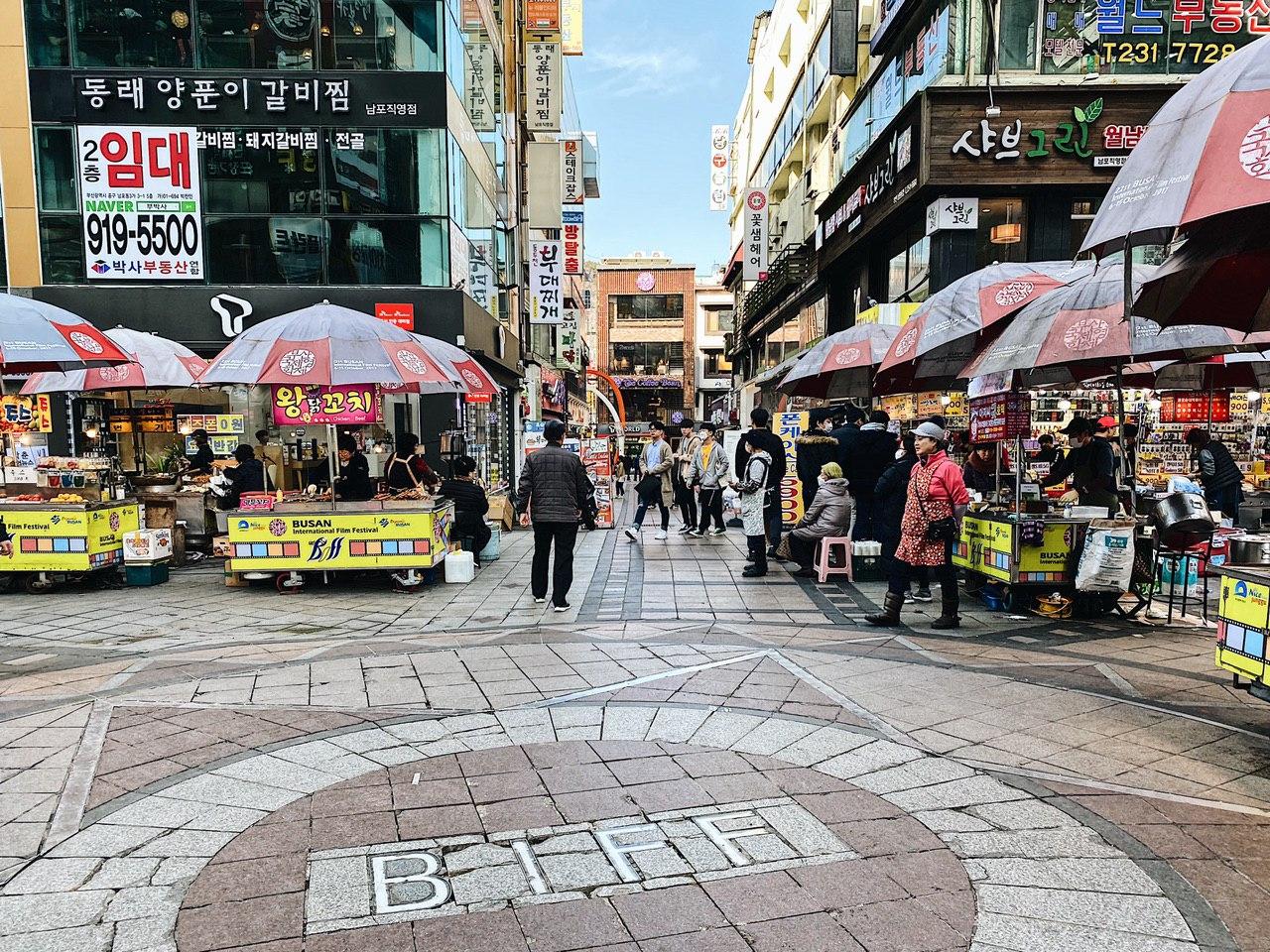 Within the walking distance from the Jalgachi Fish Market would be BIFF Square. Formerly known as the venue for the first Busan International Film Festival (hence, BIFF), this place is given a new lease of life when it is being transformed into a street market for tourism.
Since we're at Jalgachi Area, BIFF market is only located conveniently at Nampodong area (a station away, or a 10 minutes walk away). Alongside with Jalgachi Fish Market, another place worthy to check out would also be the Gukje Market.
We strolled through this huge market area, and I find them to have similar concepts to a Taiwanese Night Market, except that this opens throughout the day as well. As bizarre as it sounds, the whole area of BIFF Square is actually huge if you keep walking, with the streets branching out to many more corners and turns. It is nice to find a random array of items not in any order, from Kpop merchandise to dim sum, caps, socks, also to random kitchen utensils. This space is actually a huge Doraemon pocket without many directories in a sense.
There is also a variety of "handy street food", the ones where you can order and carry it to eat on the go while you walk. We didn't try much due to the filling brunch, but we manage to try the waffle that comes with a fruity touch and whip cream. It is however not exactly what we like since we prefer Peanut Butter, but I figured we never try we never know... right?
*
Details
Name: BIFF Square (BIFF 광장 (구, PIFF 광장))
Address: 58-1 Gudeok-ro, Nampo-dong, Jung-gu, Busan, South Korea
Opening Hours: till 9/10pm
(Website)