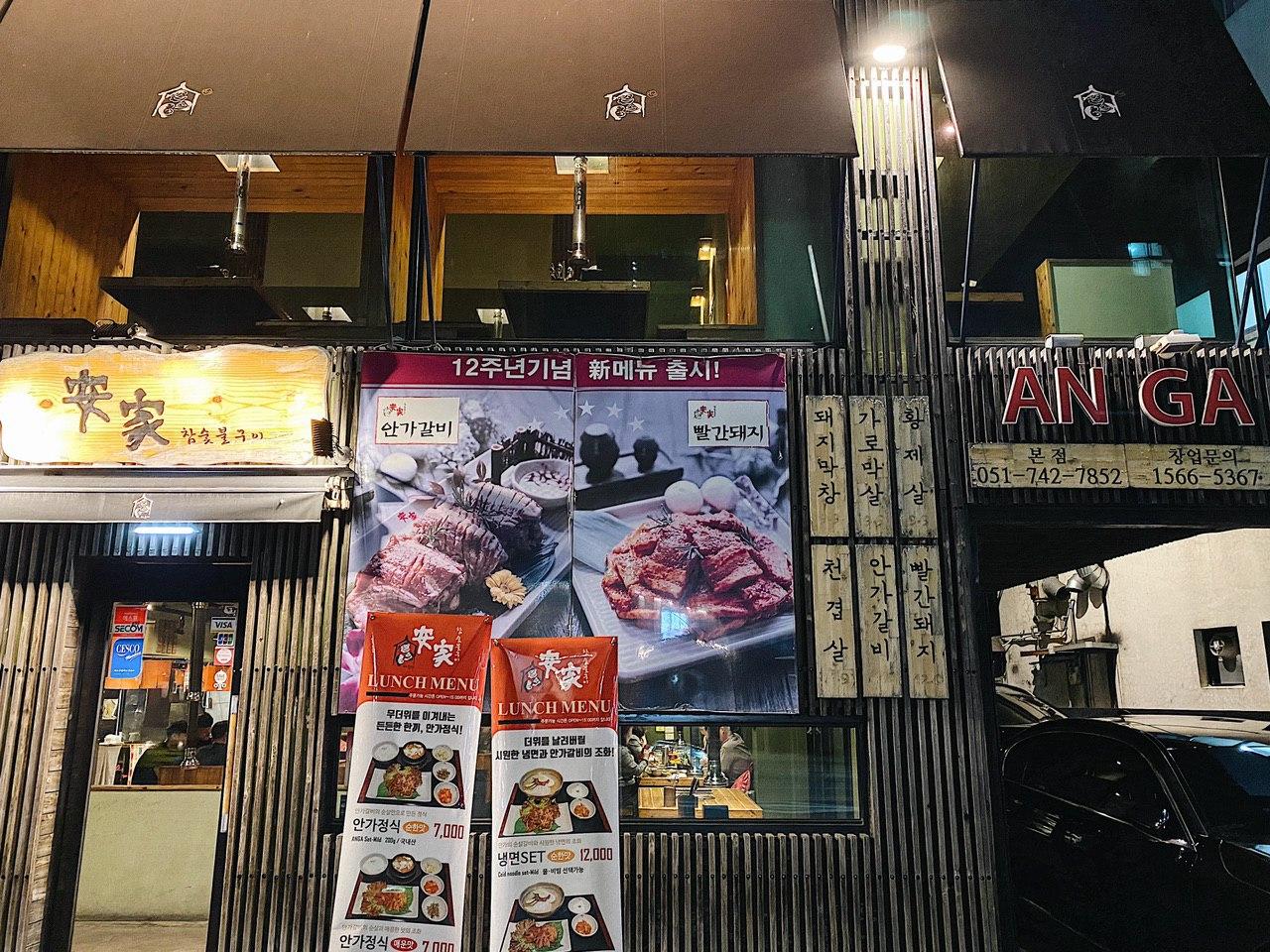 The name Anga pops up more times than usual when I'm searching for Korean Barbeque places in Busan and I can't wait to try it out. Robs and I came across some mixed reviews for Anga, with some saying that it is overrated. Some sites even mentioned that Anga has the highest quality of meat in Busan. 
It was not too empty as there are 2 more tables with customers when we came. Locals sipping Cass beer while cooking their pork belly while nonchalantly catching up with each other in between conversation. We entered and took a seat while I take a bit of the place in. It is probably going to be our first decent meal, and I'm glad we finally get to experience the Korean Barbeque again after so many years.
We were "taken care" of by whom we believe is the manager as she came to help us with the cooking. It is definitely a new experience as we didn't even get treatment like these in the Korean BBQs that we went years back. I love how she would come to check in on us every now and then. I also love how she would teach us how to "eat" it the local way, as she would prepare the sauce, wrapped and dip for us before asking us to try it. It was an amazing gastronomic experience as I honestly won't have touched the radish and wrapping it with the different times of vegetables and sauces. I even left my comfort zone and tried out the spicy pork belly! At the end of the day, I'm not sure if it is indeed the best barbeque, but the heartwarming staff of Anga certainly made it all worth it!
*
Details
Name: Anga (안가 )
Address: 1276-1, Jung-dong, Haeundae-gu, Busan
Opening Hours: TUE-SUN 5pm–12am