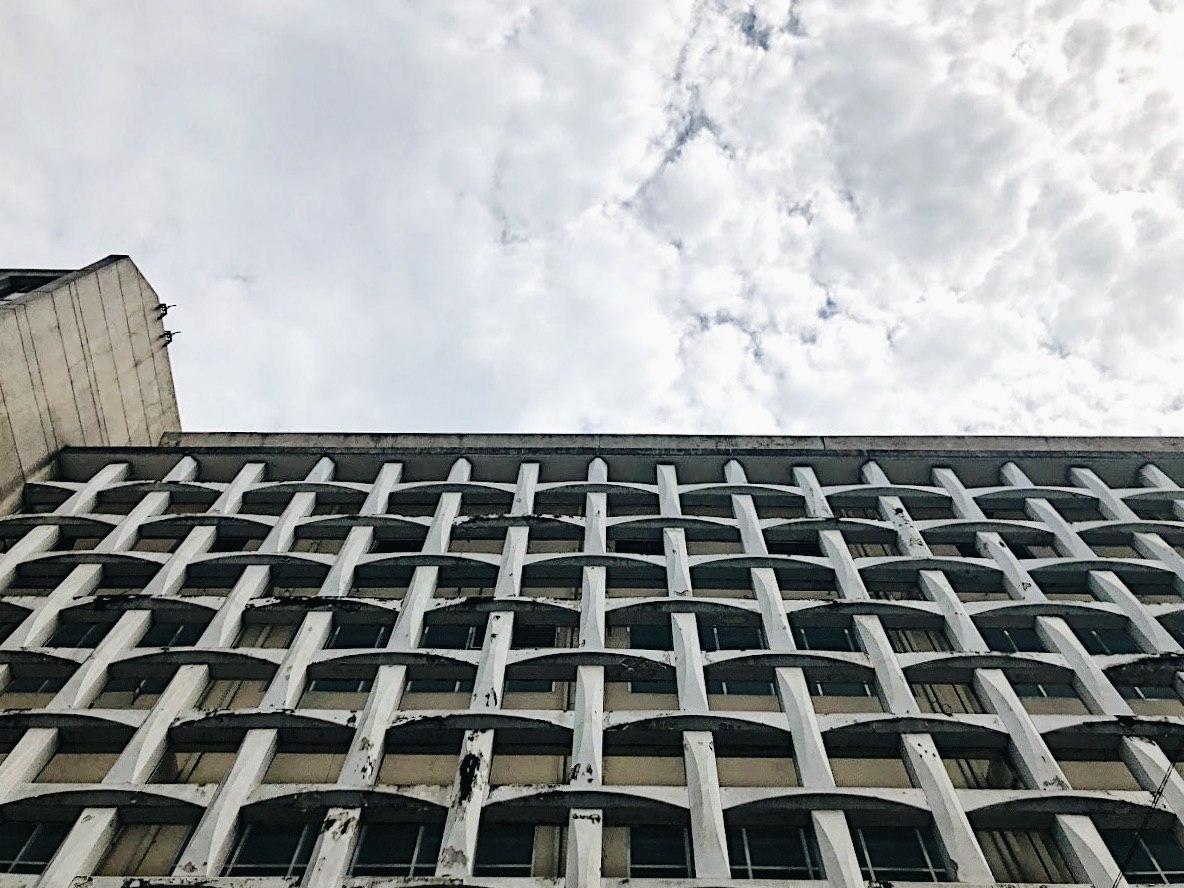 I was introduced to this Market Place by Xiang, and after the visit, I found this place to be quite a gem. From the An Dong Market itself, it comes with 4 storeys of goodies, and I'll get to it... after breakfast!


We had our breakfast here, on the bottom floor there's a mini food hall. Well not that mini but there is quite a bit of variety to choose from. It isn't exactly tourist-friendly so you might have to peer around for photos or if you're familiar with simple Vietnamese you might just be able to get around. I love the colorful wordings that contrast really well with the white signboards. Most stalls come with places to sit by the side, so you don't have to worry about that. We settled for some simple congee, which is pretty soothing to the stomach, and some classic Vietnamese Iced Tea.
On the first level, you'll also find stores selling mixed nuts, wholesale style. Though most of the stores are more or less selling the same stuff, it is "kinda like how it is" everyone anyway huh? It is like this in Singapore or in most market areas that I'd been when I'm traveling (Dubai, South Africa, Taiwan, etc). However one of the things that I enjoy doing here is people, and damn there are alot of them to people watch.


As you go up above, you'll find a level filled with shoes of crazy varieties! Knock offs, cheap royalty-free designs only to be stamped with a brand, everything goes. If you are familiar with Taobao or Aliexpress, this market area is possibly like the Vietnamese version of it. The same moving up, as you'll get denim, pants, clothing, and everything. You'll have a great time just plainly doing window shopping here as well.


Back to the topic of people watching, this is an incredible place to work on my candid street photography project, as I love to photograph people going about just lives. It could be anything, from the act of commute, their everyday habit or even them admiring art pieces in museums and galleries. I kinda like the quiet of this market as well, as there is not much of a crowd as you venture above. I had a lot of fun weaving across the stores, watching people, looking through stuff and mostly it's just me observing.

I went to both An Dong Market and Binh Tay Market (for Markets around this area), but I would personally and prefer the An Dong Market, though the newly "renovated" Binh Tay Market looks alittle more pastel dreamy and is more colorful, the An Dong Market's color mood lays on the more greyish cool dull side. However, the contrast is a pretty interesting one; there are notably more tourists in Binh Tay Market, and it is more crowded as well.
*
Details
Name: An Đông Market
Address: Công trường An Đông, Phường 9, Quận 5, Hồ Chí Minh 700000, Vietnam
Opening Hours: 5:30am–8pm