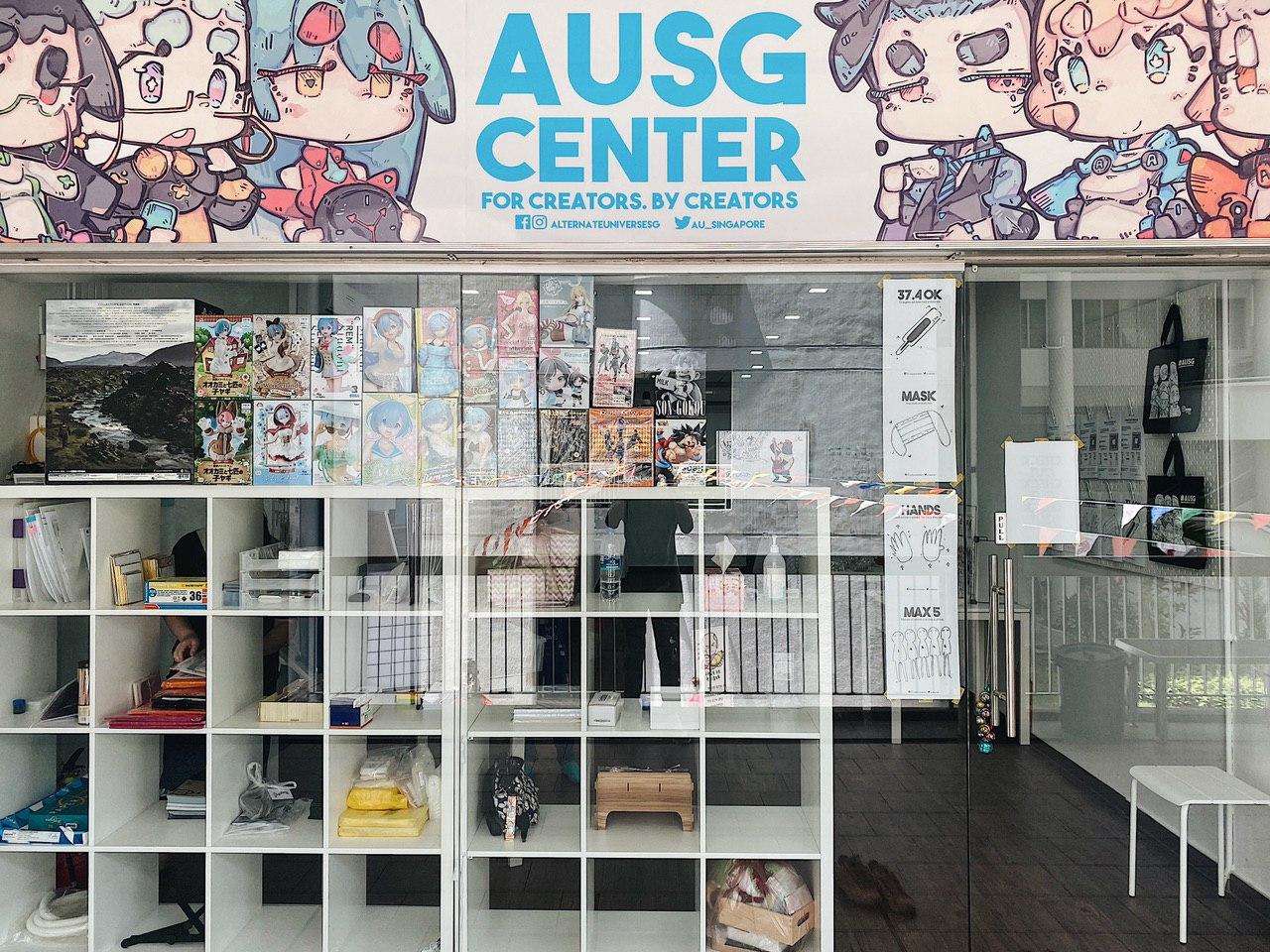 Alternate Universe SG (AUSG)
I've got a friend who's really into the independent and creative scene as well, so I decided to hope on her little trail to cross out several spots that I'd like to share on my resident tourist project. Its definitely been awhile since I updated the Resident Tourist segment and I'll like to share them over the week!
It's also the National Day week! So what's better than sharing hidden gems from our own! I'll be featuring a variety of contents over the week from the August 9; hurray Singapore!  
We started the journey at our meeting point, Lavender MRT Station. AUSG Center was alittle over a stone throw away, amongst the vintage HDB under the block shops, thought it's situated at the second floor. It might be an eye opener for tourist and locals alike as this type of HDBs were built from ages ago! I love how the space felt like a community, with a salon, coffee shops, cafes and random shops!
We found AUSG Center tucked in the corner of the second floor and since it's the cover situation, they're only limiting 5 pax at a time to visit. We go our temperature taken, took our shoes off, and we are in!
AUSG Center is a place made for creators! So if you're planning to collaborate, and in need of a personal space for your wares, you could shoot them a message, and have your stuff displayed up for sale! It's an interesting humble space, with desk lined up by the side as if we are visiting a school art project. And each desk acts as a booth or a designated artist!
And these cute little friends caught my eyes! Aren't they cute? I can't resist and started patting all of them! We headed for GOHD Books after, an amazing independent bookstore which kickstart our bookstore trail
*
Details
Name: Alternate Universe SG Center (AUSG)
Address: 465 Crawford Ln, #02-14, Singapore 190465
Opening Hours: TUE-SUN (11am–10pm)
(Website)