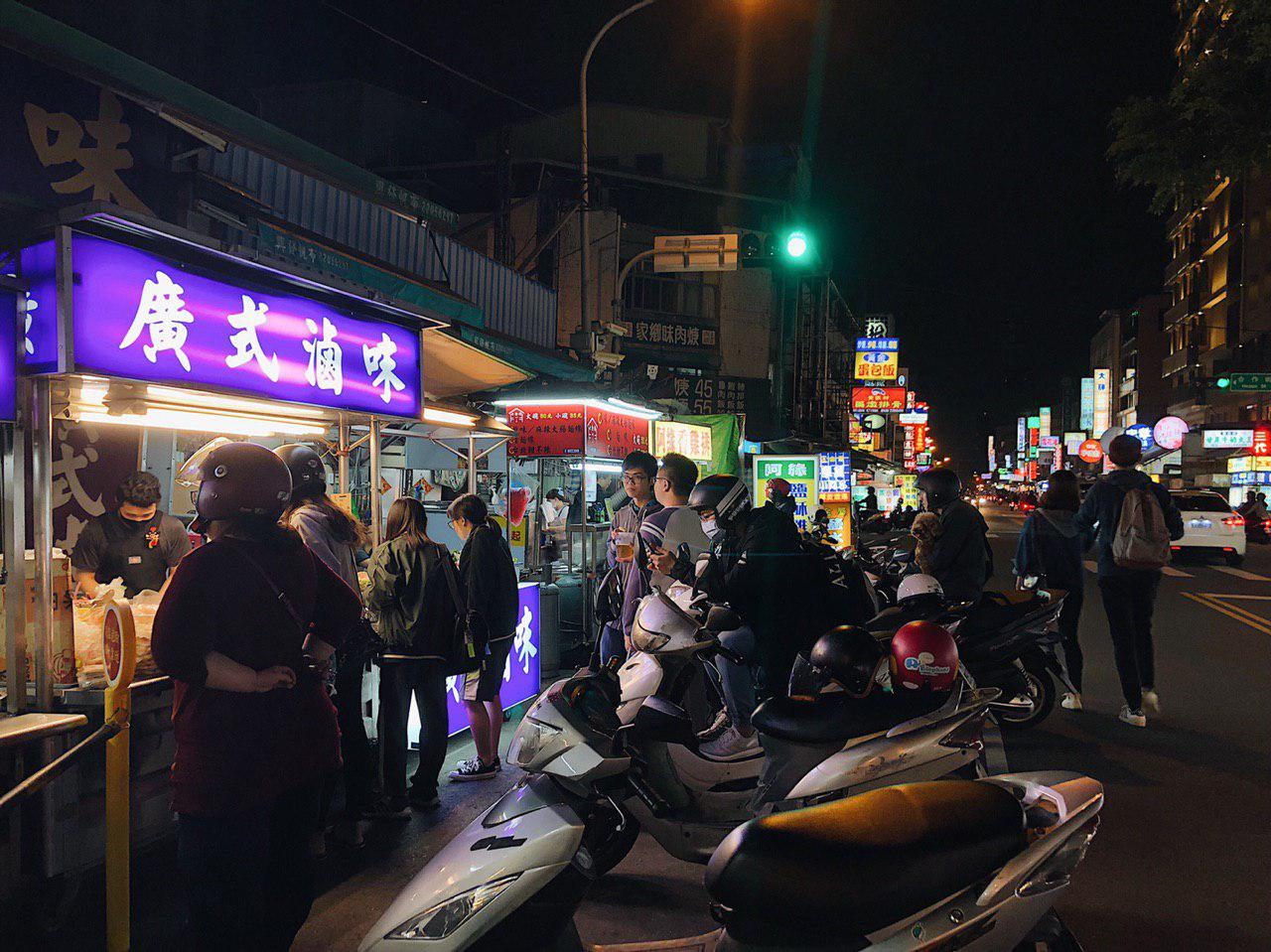 Zhong Xiao Road Night Market
How can I give this a miss, seeing that this is a local night market? I had one night to kill anyway so I decided to try out something different when I set my course for Zhong Xiao Road Night Market.
Unlike most night market, I don't see any signs or neon lights. There is no specialty except the vendors lining up on both sides of the streets with lots of motorcycles parked at the sides right in front. 
People were streaming in from both sides and there are people also ordering food on the bikes while taking smoke breaks as they wait for their takeouts. 
I even met a local who asked me how I knew about this place as this is truly a local spot. I smiled and told him that I was scrolling around in Google Maps when I saw it. I take it as a compliment and this too reconfirms its authenticity as a hidden gem.
I walked along and the strange game of fate bought me to meet this fellow traveler from Germany where we walked along the streets together while exchanging stories, culture as we look for a dinner place.
He wanted to try out some goat meat and we stop by this store which serves pretty decent food but it was too dry in my opinion.
The meat serving is much less compared to the proportion of rice and I felt it wasn't too friendly on my throat. The rice isn't exactly tasty either. 
Maybe I'm not a fan of eating myself (My Chinese Zodiac is a Goat), but I still had a lot of fun exploring and getting to know this night market in particular.
*
Details
Name: Zhongxiao Night Market (South District) 忠孝夜市 
Address: 
Zhongxiao Road, South District, Taichung City, 402
Opening Hours: 1:30–11:30PM