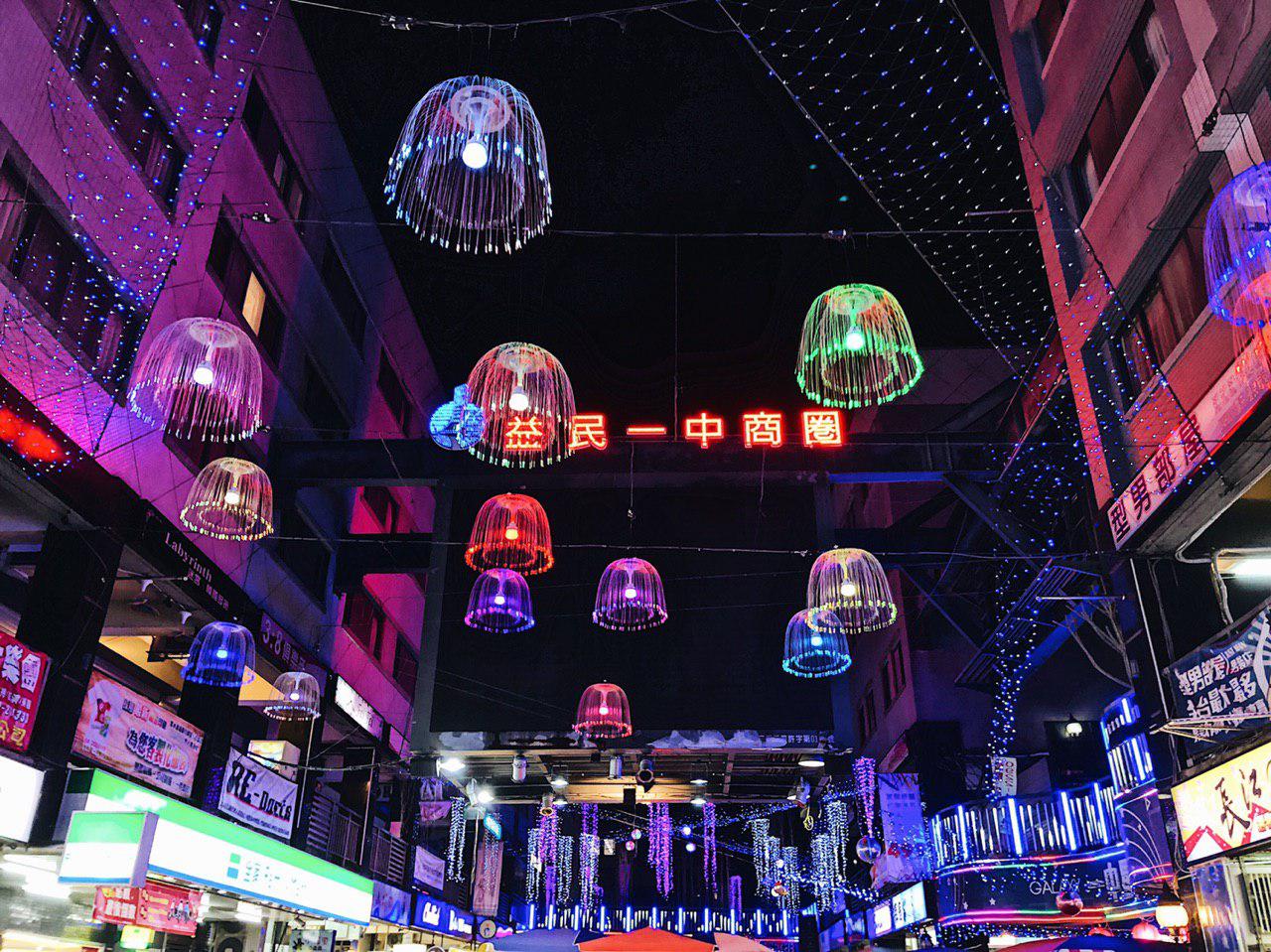 Yizhong Street Night Market
Yizhong and Fengchia is probably the "fire and ice" of Taichung. Known to be the more famous/bigger night markets, these 2 places are frequently visited by the people of Taichung, with the latter becoming a more popular tourist attraction.
We were told that Yizhong has more locals so we decided to go find out! The food was pretty good, but the only things that caught our attention are the 20NT cheese bar, a churro-inspired snacks with flavors like chocolate, cheese, and milk. 
The "cheese bar" is definitely something that I'll eat again. Though I'm no foodie, once I found my "go-to", it is usually something that struck a chord, with my stomach! 
Another notable one would be the amazing 20NT watermelon juice. Alongside with that, the other street food tastes mostly decent. Probably like something you would usually try or buy when you crave for it, but not something that I'll buy again.
Oh! The things (especially clothing) over here is cheaper than the ones in Fengchia! Maybe Yizhong swings more to the local side. So if you're planning to look for clothes and souvenirs, do drop by Yizhong as they are more economically friendly on your wallet.
Yizhong goes across the streets too, and not only are there street food but there are also are several retail stores and restaurants along the streets as well. And maybe it's because of the presence of the street food, the restaurants here are priced rather competitively. We even went for dim sum in one because my buddy was craving for some "soup buns" (湯包)!
*
Details
Name: Yizhong Street Night Market (台中一中夜市)
Address: Yizhong Street, North District, Taichung City, 404
Opening Hours: 11AM–10:10PM