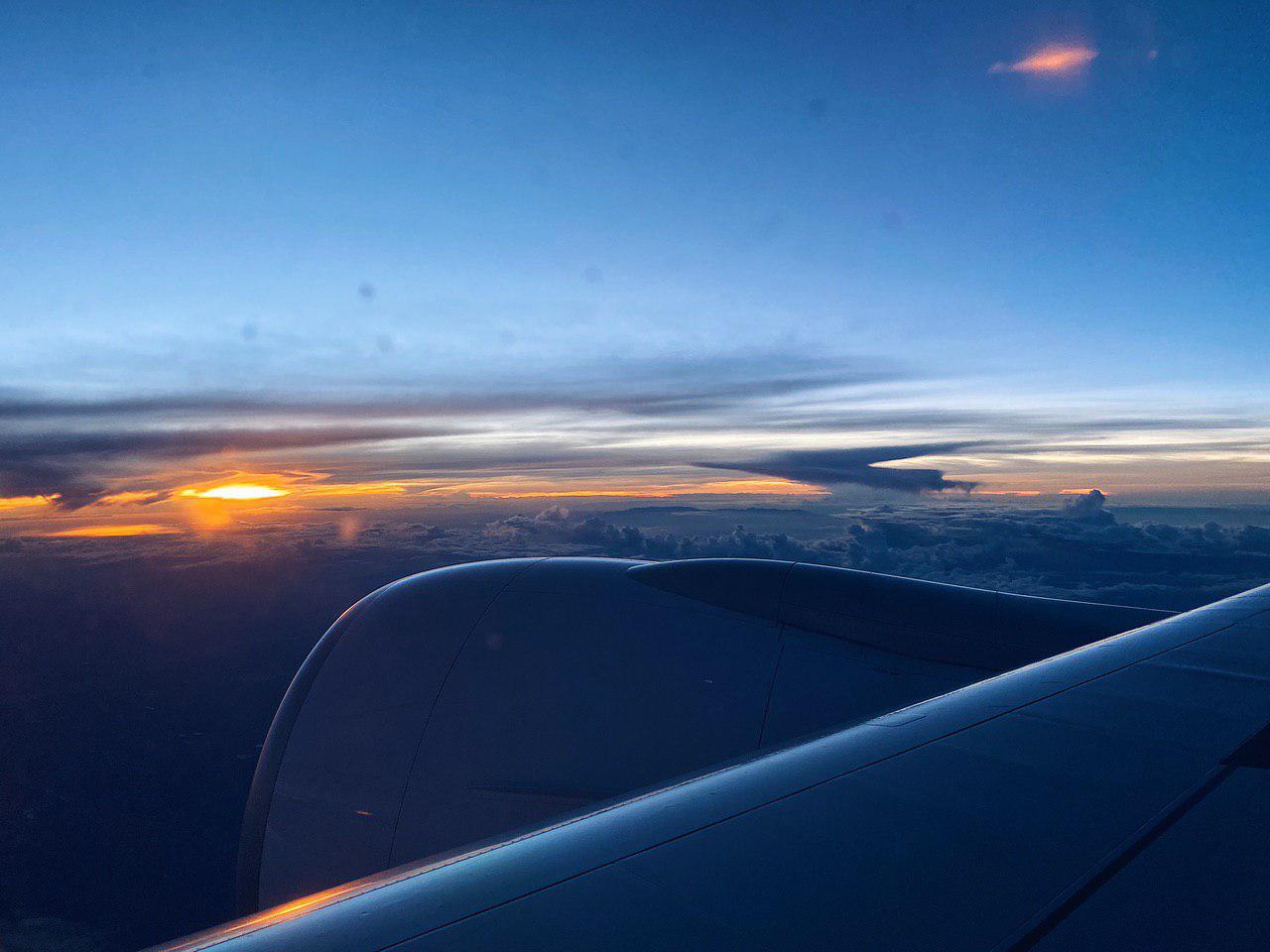 The Sunset on the way to Johannesburg
I'm writing this at the comforts of my flights. It's my first time taking Emirates and I would say that I'm a lot better taken care of compared to my other travels.
I am checking in my luggage again for the first time in probably 5 years of backpacking and it does feel good to be only carrying a mini rucksack.
I didn't slept due to my pre-travel anxiety so I'm just drifting in and out of slumber during the 17 hours flight. It is extremely tiring and I was falling asleep at the boarding gate.
I woke up in betweeen meals and I squeeze a movie in tweet when I can't sleep. Then I caught it. I slide up the window panel and I manage to caught this majestic view. It was such a quiet moment as most passengers are already snoozing, do also note that we are in a barely filled plane. 
I adore the sun that appeared between the clouds along the horizon. It was a beautiful view, just too beautiful. The plane's in auto pilot, the cabin crews are taking a rest, it felt like my odyssey came to a standstill.
Like a child peering through the hole of the lock, looking at the world the first time. His eyes shine so bright and he doesn't even realised that he lit up the world with it. He blinked when the clouds fluttered through the shine and it felt like he's blinking.
The sun, is as human, as us after all. I thought about his curiosity as he's staring, his thoughts, his dreams and his fears.
He ran off after, as the huge clouds slowly descended, cover the lock and the door. The presence of the sun slowly reducing as the colours spread again, like a CRT tv being turned off, as the light zipped horizontally before going black. 
It felt like I'm staring at the painting after words, as countless clouds drifted under us.
It reminded me of when I was chasing the sunsets back in Taiwan, back when I was traveling, back when I was free and back when I was me.
And I hope to meet me again.