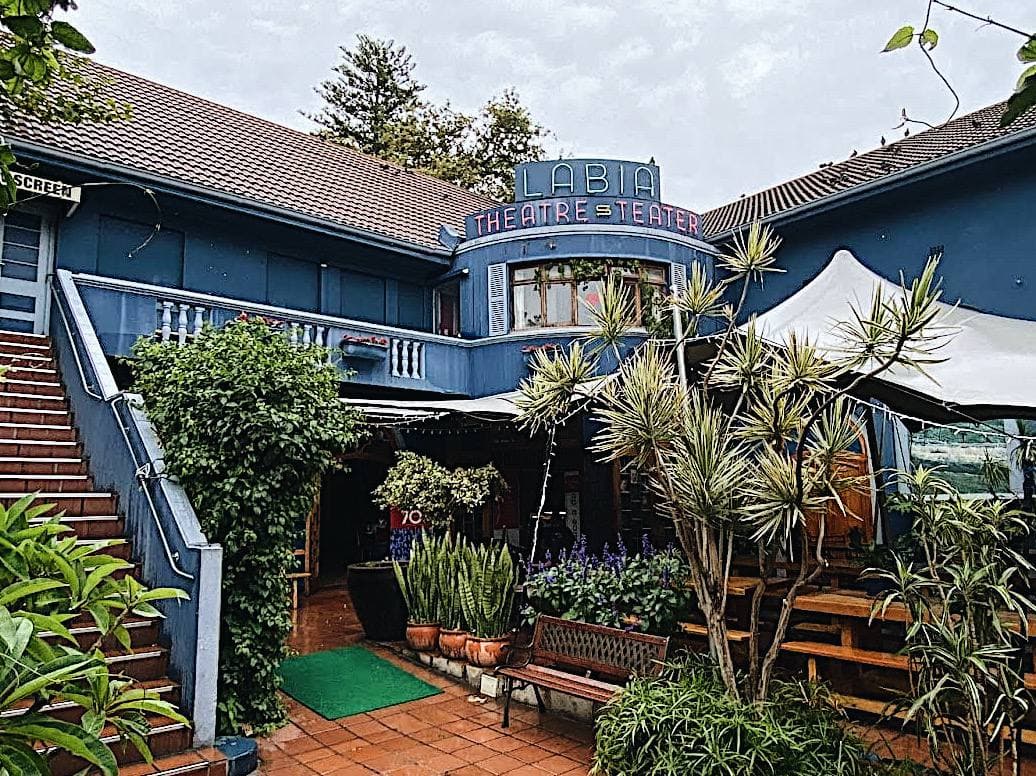 I didn't know I was staying so near to this hidden gem actually, and I was introduced to Labia by Mandy! And knowing my love for arts, Labia is portably one of my favorite places that I'd come across during my trip to Cape Town.
Labia takes form of an old vintage theatre and she's retained her elegance and beauty after all these years. Literally. That would also mean that the theatre has been mostly untouched and preserved. I fell in love with the ticket office and the lobby right after I walked in. There were slurps and popcorn by the left and the ticket office is a humble pop-up area with a person seated inside. The screens and movie timings are printed out instead of digitally shown on a screen. There's not much technology here.
We also get the very classic ticket stubs in the labia after buying tickets. Only color-coded to show the 4 different screens. Technically you could probably buy the ticket and come back another time as long as the screen is showing the movie you want. And be there early if you want because there are no seats assigned, so free seating like back in the times!
They also have a very attractive promotion whereby at around 120 for two, will get you a meal and also a movie! So it's practically a free meal on you for watching the movie (ticket prices are at 60, but 45 if you're a student). Just pop by and check out for the details and restaurant that they are collaborating with at the ticket office! Also do note that you'll have to make payment at the restaurant and you'll be able to claim your tickets with the receipt back at the box office. And this is an absolute steal.
So sit back, relax and enjoy the show!
*
Details:
Name: The Labia Theatre
Address: 68 Orange St, Gardens, Cape Town, 8000, South Africa
(Website)