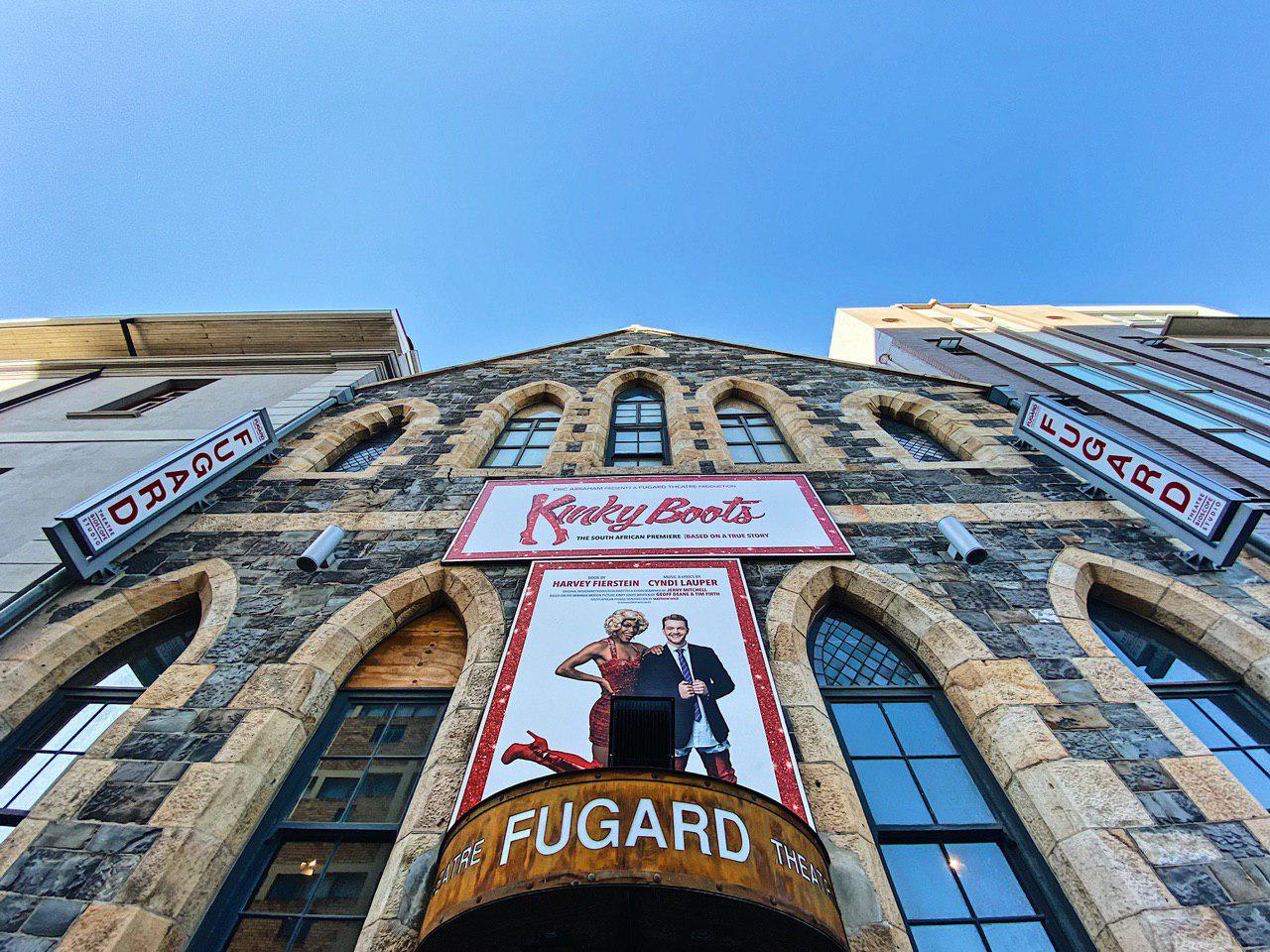 I stumbled upon this amazing place around the neighborhood during the last week of my stay here in South Africa. The magnificent theatre is just a few blocks away, however, it's near some pretty dodgy streets, with local beggars and whatnots, but I'm sure it is worth it!
I headed over the night before as I saw that the show's getting sold out. I was greeted by Avery who was really kind to give me a quick walkthrough on going about getting the tickets, which are available and even doing a reservation for me.
I'm really glad and blessed that I decided to went out of my comfort zone and catch a musical by myself.
*
I went in on the day itself and the theatre space blew my mind. These 3 storeys of humbleness could actually seat 300 over audiences. I love how we get to see the bands played live through the semi-tinted glass screen above the theatre. I love how the vintage interior gives much less extravagance but a very homely/ welcoming vibe that this place needs.
I got the seats on the first floor, where I got a look really up close. It was so close that I'm able to see the mics that are attached on their head. The microphones are really small but it is somewhat still visible if you're close enough.
I'm always awed by a musical as it is a live performance, a major one takes, orchestrated by the prop technicians, the musicians on board and also the cast. And it is a huge feat to pull off, you know. It was also possibly exhausting, to run it over and over that, you could do it in your sleep.
The cafe area is a great place to visit, decorated with amazing movie posters from the artist's Arsenal. I noted down some incredible recommendations amongst all, being the movie buff I am. 
I'll always keep a lookout for this space whenever I'm back here. And this is definitely one of my favorite places to visit hands down. 
*
P.S. I wish I'd stayed and interacted for a bit more, but so far the introvert in me always wanna leave the moment the curtain calls. So… maybe next time, eh?
*
Details
Name: The Fugard Theatre
Address: 
Corner Caledon & Buitenkant Street District Six, Zonnebloem, Cape Town, 8000, South Africa
Website