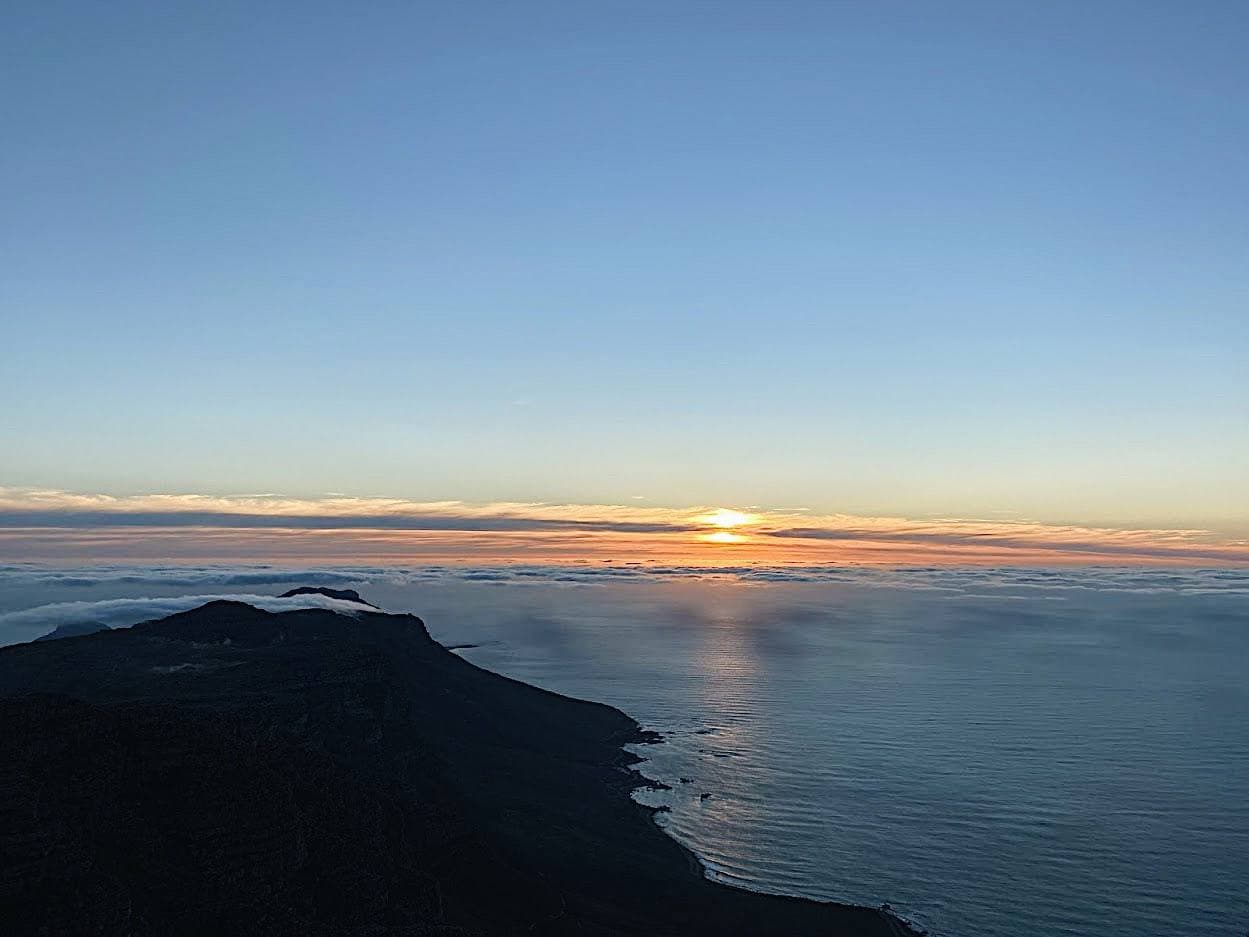 We headed up to table mountain way earlier than intended, and despite that, we didn't even have enough time to take in the beauty of the place. I spent quite a while trying to take the perfect Instagram photo for the girls!
Pro tip: bring your student pass if you have one. Tickets are at half price for students!
After that, we took a long walk across the peak. I looked around and found myself wandering down the side towards the corner of the cliff. The photos don't do the place justice as usual. And I sat at the side of the cliff, keeping my phone into my pocket, taking the moment in. Adoring the beautiful formation of the rocks as intended by mother nature. It is unbelievable how all these are created by her eyes closed. It felt like we are looking at the work of the ceramic prodigy, as the beautiful ragged edges of the cliff descend across the skies, while the clouds wrapped around the mountain like children hand in hand, dancing in celebration.
The sun starts to set in the late evening, and people started queueing for the cable car down. It felt like the death of a star far away, but a cosmic phenomenon, and hence the crowd. People stood across table mountain witnessing this tragedy, but within this tragedy, we find beauty in death where the red giant slowly sunk below the horizon, as if falling, dying and slowly disappeared into the air. And like magic, the stardust sprinkled the last of its warm hues across the skies, as we could see the last of its light going across.