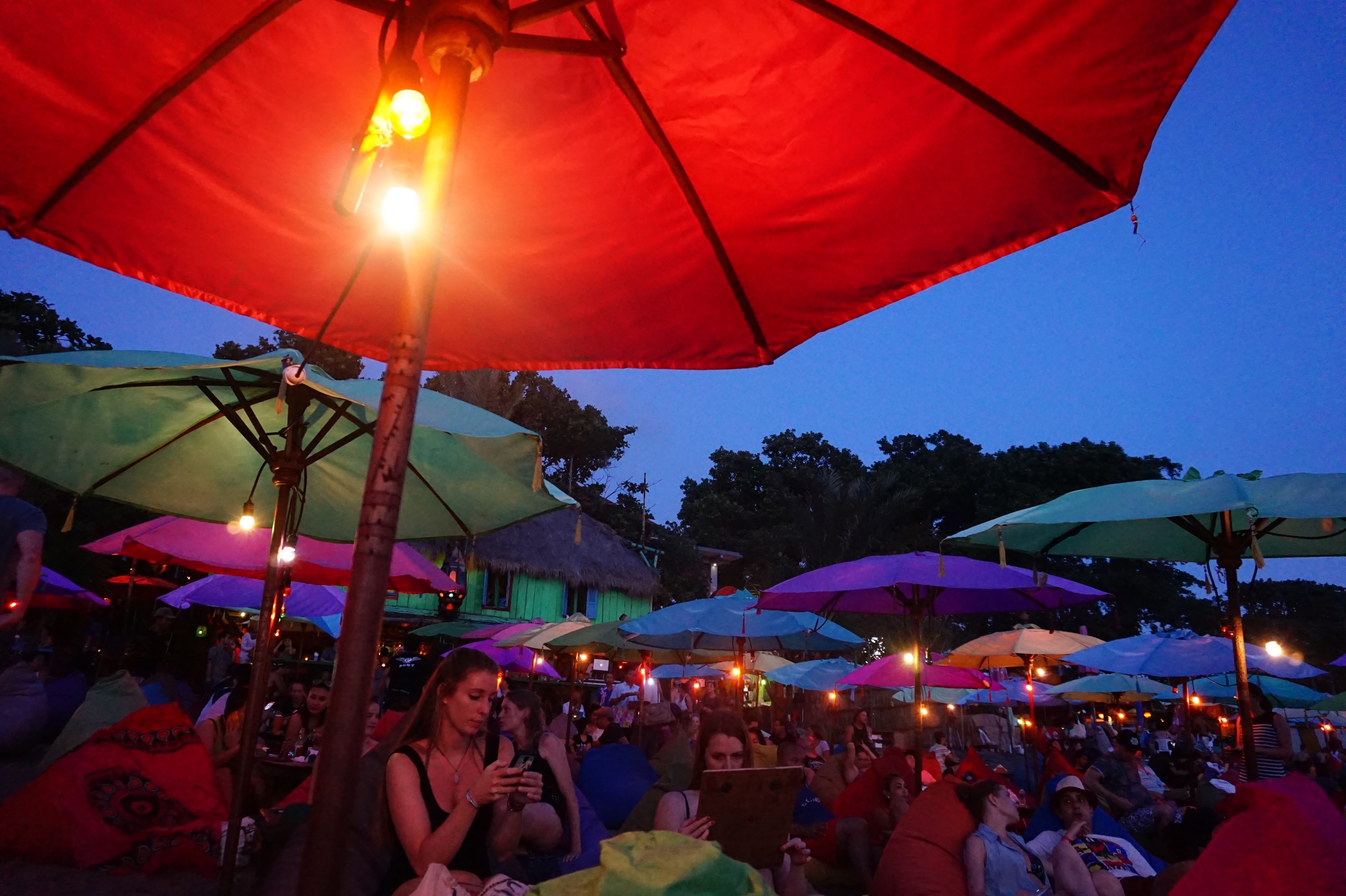 Sunset at La Plancha, Bali
We are near the end of our trip when we caught an amazing sunset at La Plancha.
This is probably the first time I ever sat out overseas watching the sun fall into the horizon.
Bali was beautiful so far. The familiar sounds of the waves crashing, over and over again trying to grip onto the sands of the shores.
The laughter of lovers and children, running around kicking sand off the back of their feet.
We walked across Seminyak beach with our shoes off, and the feeling of your feet sinking into the moist sand still makes me feel weird till this day. Sometimes I just can't wait to wash them off, other days I could just sit there and leave them be.
We finally reached La Plancha and I could see the beautiful area littered with bean bags across a sizable portion of the beach. Reggae music croaked in the background with a soft sizzle as if the speaker is going to give way. The dangling light bulbs sway in unison with the evening winds, as if waltzing like a couple, with the winds wrapping his arms around her waist. I closed my eyes for awhile trying to take this moment in, only to find myself getting tapped by my mates. We'd got ourselves seats. People come here early to actually sit around and wait for the sunset. 
We were lead by a waiter who cheekily brushed off the sands from the beanbag with his menu before gesturing us to sit. I ordered my usual Bintang, their local beer. This beer not only is it the cheapest off the menu but is also the one with local flavors.
I sank my body into the half dirty beanbags as I could still felt some sand rubbing against my body. 
I let it be.
The skies were a calming blue, waves rocking beautifully below, like a mother rocking her child to sleep. And slowly, we could see the waves fell to sleep with the skies, as the streak of orange across the skies mark its finest moment. The waves don't seem as noisy now, as they draw further to the shore, silently. The chatters seem to have quietened down as well when the children head back with their family, and lovers retreat to their nest.
We set there as if in our own world taking in the cooling sea breeze. And the stars are out now! It's funny how we don't notice them until it's dark. But they're always there, smiling, waving at us from light years away, as if they know we're going to be here right now, at this moment, looking right at them. 
That's how I fell in love with the sunset.

Details:
Name: La Plancha 
Address: Jalan Mesari Beach, Seminyak, Kuta, Kabupaten Badung, Bali 80361, Indonesia
Opening Hours: 10am - 12am Daily
(Website)