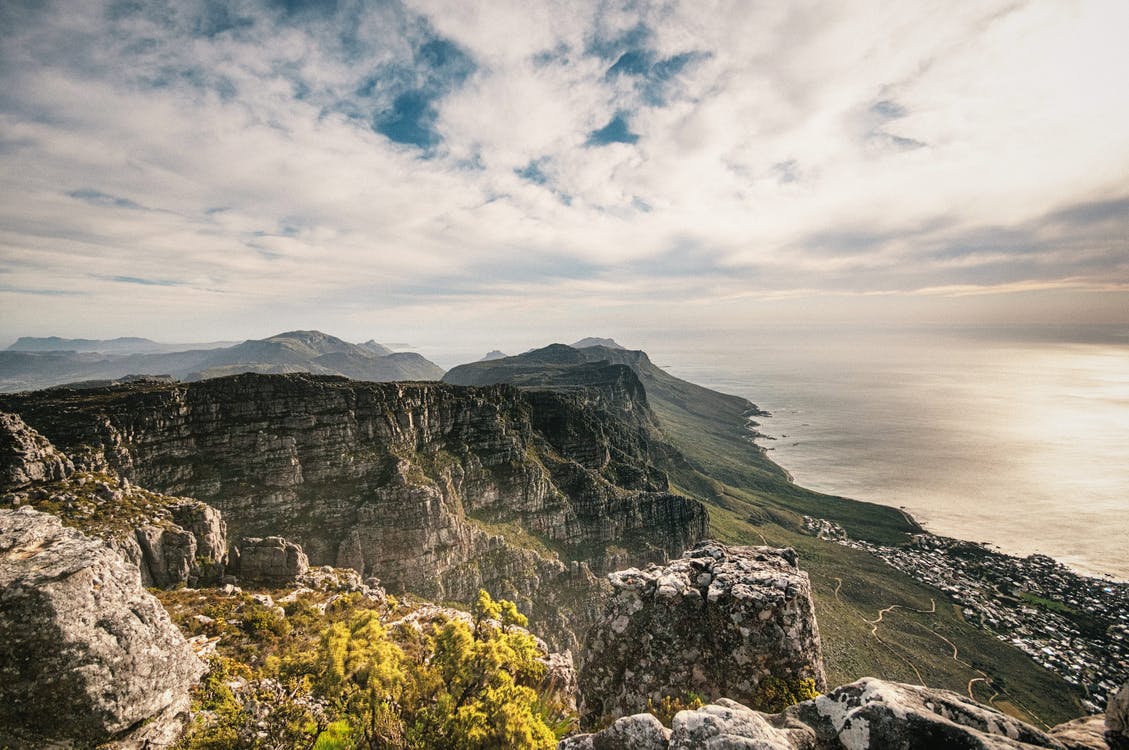 So I decided to Travel to South Africa
It is 4am at the time of my writing, my depression isn't getting any better as my mind is spiraling down the rabbit hole of a void that I can't seem to crawl out from.

My pre-travel anxiety creeps in, pulling me further away from the much-loved travel persona that I have created. The persona which transforms me into the person I want/wishes to be.

Call it an accidental fate, the little tip of the scales which sends dominos down from as far as last year, when the phase of my relapse occurred. Little did I know, I would find the easter eggs of my Africa trip right in the middle of my Taiwan chapters. I never thought I'll grip adventure by the wrist and pull myself up to such heights.

Come end of this year, and next, I'll have South Africa, and the United Arab Emirates (UAE) as my 14th and 15th country on my wanderlist. I thought about a lot of things, just as a writer who had his first taste of success is more afraid of failure, now that he has something to lose. I clenched tightly at my chapters in Taiwan, as I could recount whisking myself away into the faraway place which I would proudly call my second home. I wonder if I could form such bonds and friendships that I warm my soul in the middle of the night, I wonder if I could find places and people that I would wanna revisit. I wonder if the plans would once again derail for the better. I wonder about a lot of things if this is where the universe wants me to go.

I technically won't be traveling so much alone, as I'm armed with 2 partners in crimes. Adventuremaniacs who are much more of a man than I am. This weird cocktail of trio gave me an uneven mixture of nervousness, fear, and excitement, as I sank into my chair, thinking about what comes with. Well, you never know until it happened.

I have nothing for South Africa, except for an art district and a Safari-stay under my belt. I would be, meeting Jo and Cape for the first time, and I wonder, how would they be, as they are the maidens of South Africa. I think about how I would write about them, for my long lost project, that has been collecting dust, as I hustle for my dream to happen.

I engaged in several last-minute shopping, where I looked for travel essentials, from backpacks to pouches. The reality of long hour flight sank in, as I found myself finally succumbing to a neck pillow.

I took a deep breath, while I write huddled under the quilt, as the wind sends chills across my exposed elbows. My ceiling fan, being the only source of white noise, oscillating as I went into deep thoughts once again.

I think about a lot of things, the number of apologies I owe, to the people who haven't seen me in such a sorry state, to the people that I'm going to leave, to explore the distant lands again.

Amongst the ashes, I wish, I could come back, better, stronger and with more stories to tell and experiences to share.