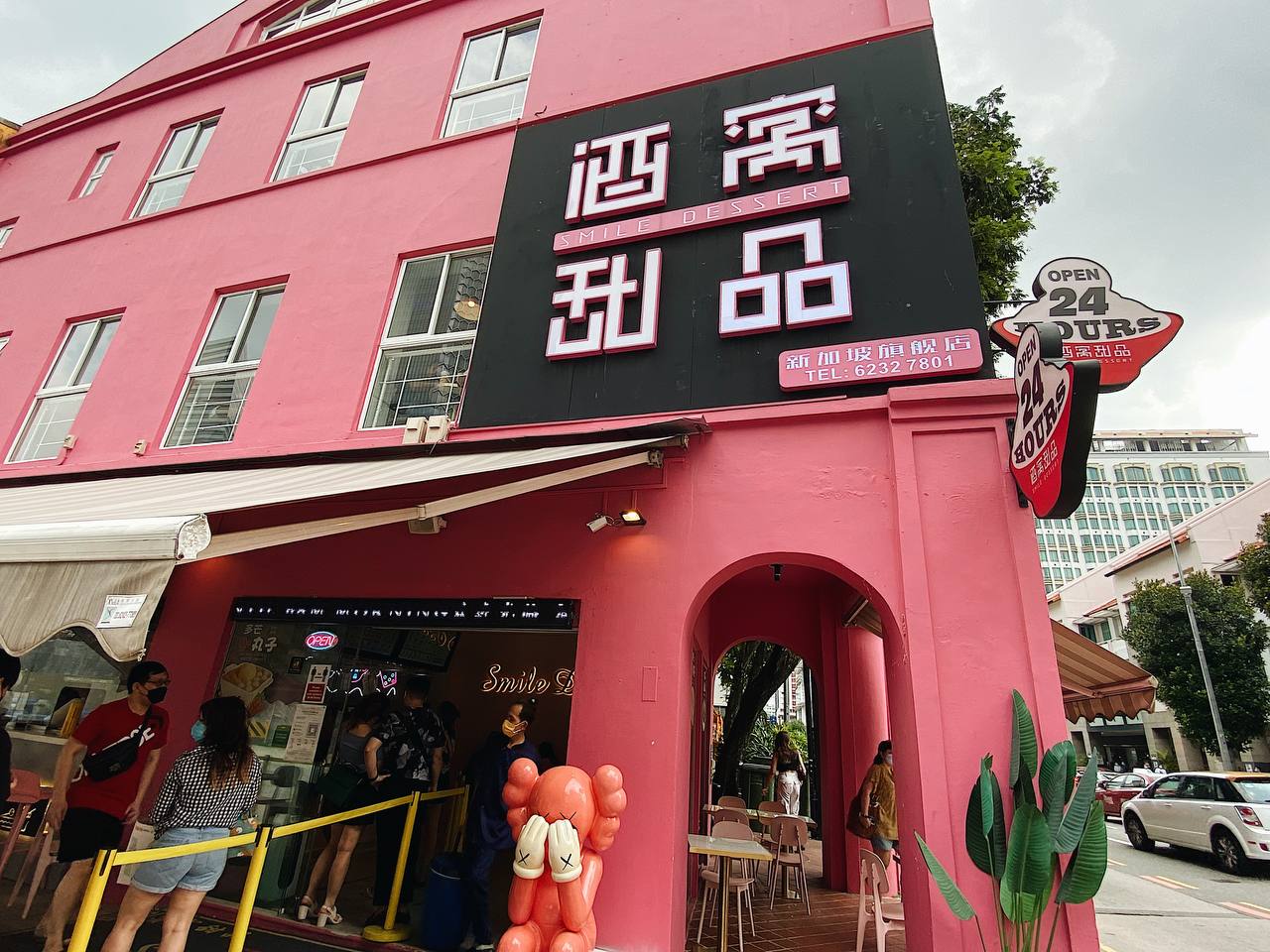 We drove past the back of Bugis, the famous streets that is tuck at the back where they come to life on weekends and evenings. Liang Seah is famous for that, from hotpots to dessert, the whole street itself is a multi-course dining conveyor belt.

Doubled as a tourist attraction, this place is amazing for people watching, for travellers and locals alike, as most local Singaporeans are known for being foodies. The variety of cuisines across the globe would be another story for another time, but today we decided to find a place to escape from the weekend crowd.

I was just having a discussion with Ah Boy when we have a short banter about what makes a good place to hang out, or what makes a "favourite haunt". I felt that comfort has more weightage over food, for me. Perhaps I'm not exactly a foodie, and I eat to live. I felt that the likes of amazing Mookata could have some trade-off over comfort when you're trying to enjoy your meal while trying to fan away from the smoke while wiping that occasional sweat off your forehead.
We came by Sweet Dessert, which I felt is probably my favourite dessert place around this area for now. We'd tried up afew places around the area. From the notable ones with short little stools and staff subtly "chasing" you off once you're done with eating.
The Sweet Dessert is a 3 storey amazing hideout where they decor in the theme of pink, while retaining some bit of masculinity with the likes of vinyl figurines. You'll see the notable Kaws figure greeting you upon entry. The menu isn't a too difficult pick but you still get a great variety from hot to cold dessert choices.
What really captivated me is the 3 storey cafe ambient that resembles the likes of Seoul's coffee house. With the first level being the busiest level, serving the crowd, the second and the third level allow customers to take a breather, enjoy the view and slowly enjoy their food and watch the world go by.
One of the downsides is probably the lack of wifi, but I don't think that'll matter much when you're on connecting with your company while disconnected from your phone, right?


*
Details
Name: Smile Dessert 酒窝甜品
Address:534 North Bridge Rd, #01-01 Singapore, Singapore 188749
Opening Hours: 24 Hours
(Facebook)