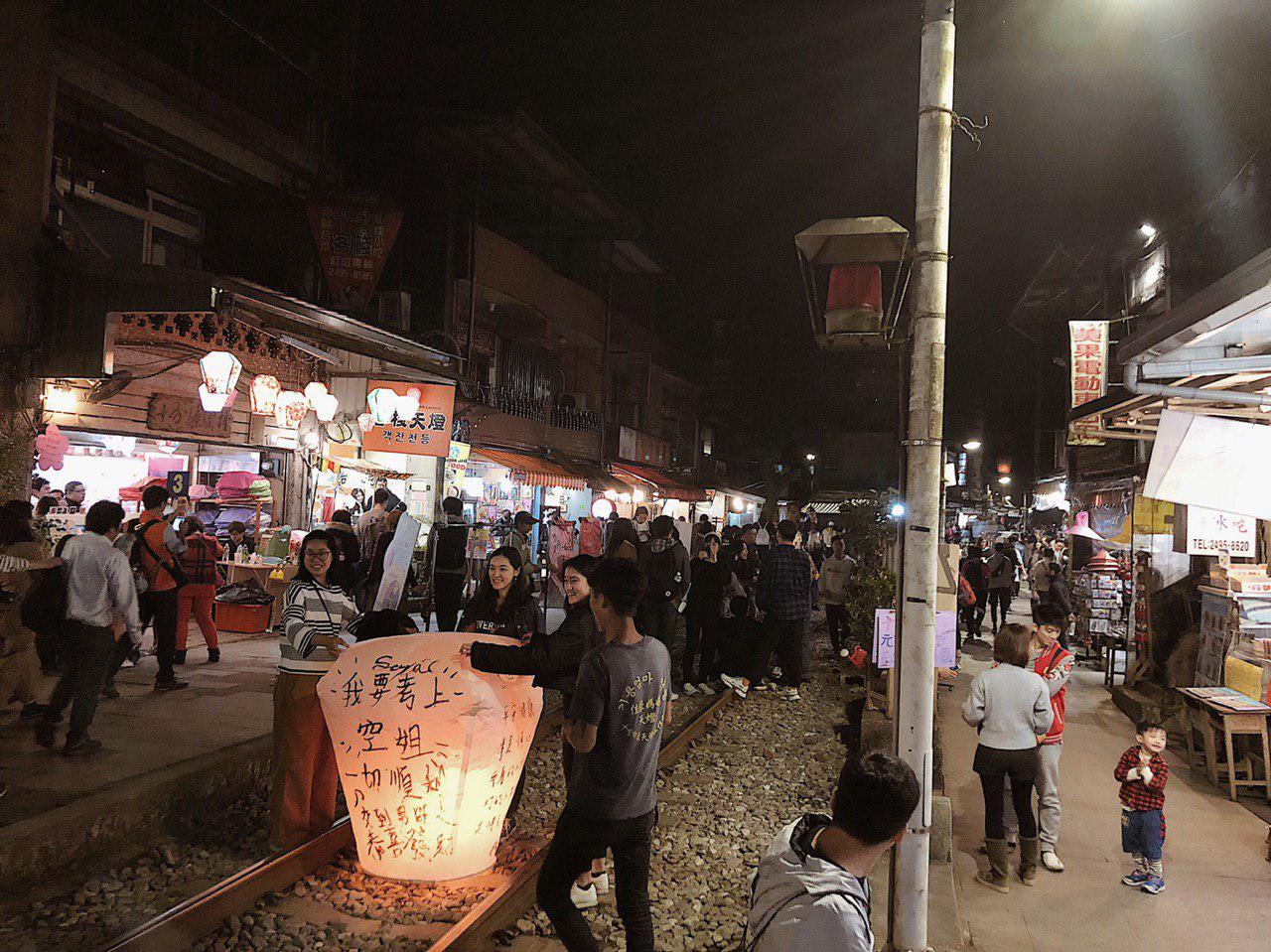 I visited Shifen during the Ping Xi festival and I'm able to witness this old street turn into something else once every year. The crowd is definitely crazy and I could tell that numerous efforts have been made to make this event possible.
The railway tracks run across the whole old streets of Shifen. People light up the street as lanterns are constantly being flown almost every few minutes. 
Food and gift stores of various types spawn across the streets. Gift stores selling the famous merchandise from spirited away, the adorable no-face and the furry Totoro. Magnets, postcards, and keychains of sky laters filled up the various gift shops.
The seemingly similar patterns and combinations of the stores repeat itself along the streets as if an old quilt blanket. 
I am however curious about how everyone is doing really well. This structure actually reminds me of Chinatown, and some streets of Thailand, where everyone seems to sell almost the same thing.
I took a hike across the river, towards the majestic waterfall over the magnificent bridge. Shifen might be pretty commercialized, but maybe it was being "oversold" to me by friends who visited Taiwan.