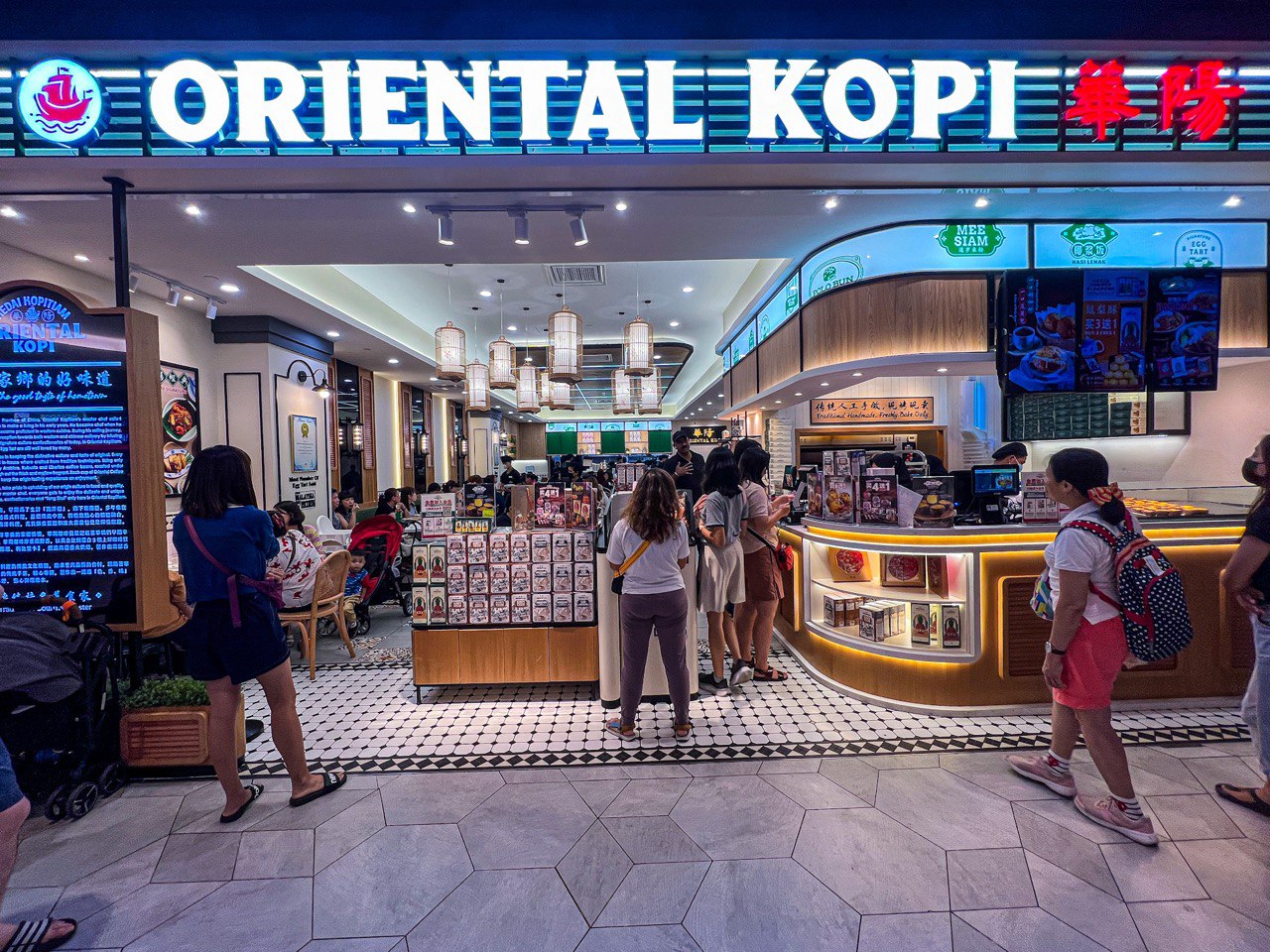 "Did you just say Polo Buns?!"
"Yes, Polo Buns."
"OMG, YES, POLO BUNS!"
The queue is really long, with a mixture of locals and Singaporeans who are there in Midvalley for their usual JB grocery run or shopping.
Flipping through the menu, I also came across a photo of black coffee with a slice of butter. Since I had a bite earlier in the day, I decided to go with the Polo Bun along with a cup of Butter-Black Coffee.
The crowd gives the place a bustling vibe, almost like being in a Cha Chaan Teng back in Hong Kong. The long queues, waiters clearing tables almost immediately, and the never-ending line at the pastry counter where they proudly display their egg tarts.
I didn't know they we in the book of records for having the most amount of egg tarts sold in Malaysia; and decided add that to my breakfast. Sadly they were sold in a pair so I have to die trying to finish the second piece. At least they taste great! I'd still think my favourite and go-to is the one at Tai Cheong. But they have literally egg-tart; not the (pardon me) faux yellow feel (though I know it's made from egg) on most tarts. So to be able to literally taste the egg is definitely something new for me.
I also tried a variety of dishes and I dare say the curry is really good. The Curry Chee Chong Fun is something unique that I've never tried before. Their menu covers almost every typical local Asian meal you could think of, from curry to chicken rice, noodles, and much more!
I might not return for the long queue, but if I ever crave polo buns, you'll find me fidgeting at the end of the line right by Oriental Kopi.
*
Detail
Name: 华阳 Oriental Kopi Mid Valley
The Mall, Mid Valley Southkey
Address: No 1, LG-054, The Mall, Mid Valley, Persiaran Southkey 1, Southkey, 80150 Johor Bahru, Johor, Malaysia
Opening Hours: 9 am–10 pm
Phone: +60 18-779 6363
(Website)