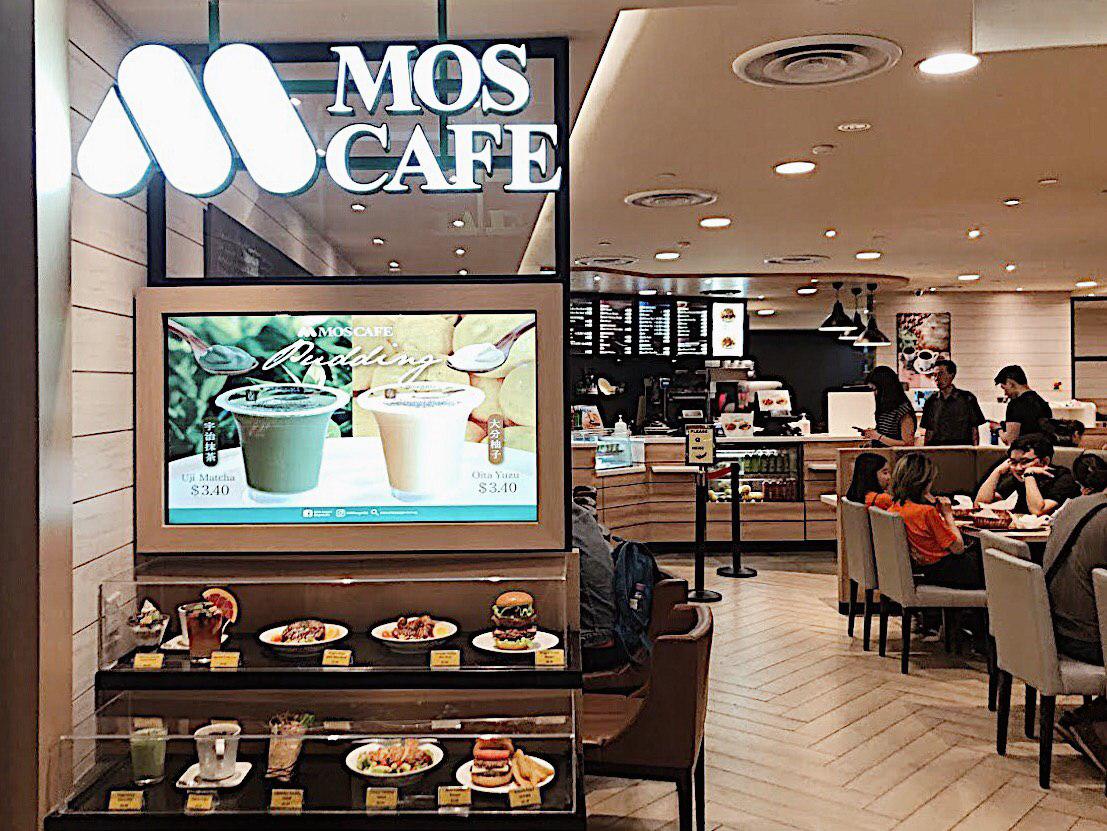 After shortlisting several burger joints around Raffles, we decided to try out MOS Cafe mostly for their seemingly larger serving size and also price.
*It is also interesting to note that they have a different menu prepared for their different branches (3 so far), and you could check them out at the website.
I went for the Wagyu Tower Burger, with cheese! 
It was one of their most expensive item there, but I'm relieved to find my leap of faith worth it. Together with the French Fries Set (+ drinks), this meal sets me back at around $15 but leaves me craving more of the meat.
The wagyu meat is truly different from the usual beef burger that I'd tasted. I love how tender and juicy it is, and it is really filling when you have some fries and also a drink to go with.
My only weakness is probably burgers and fries, which you might see me covering quite a bit of that when I'm working on my Resident Tourist project.
But MOS Cafe leaves me wanting to find more decent burgers to munch off at affordable pricing (within $10-15) and here is to more gems to be shared around here. You'll love the quiet ambiance too at MOS Cafe (thankfully), compared to most fast-food chains. We're able to sit down for a quiet and decent meal with a  proper conversation before we go.
It'll be one of my go to if I'm ever in the town area again! 
*
Name: MOS CAFE
Address: Several Branches around Singapore