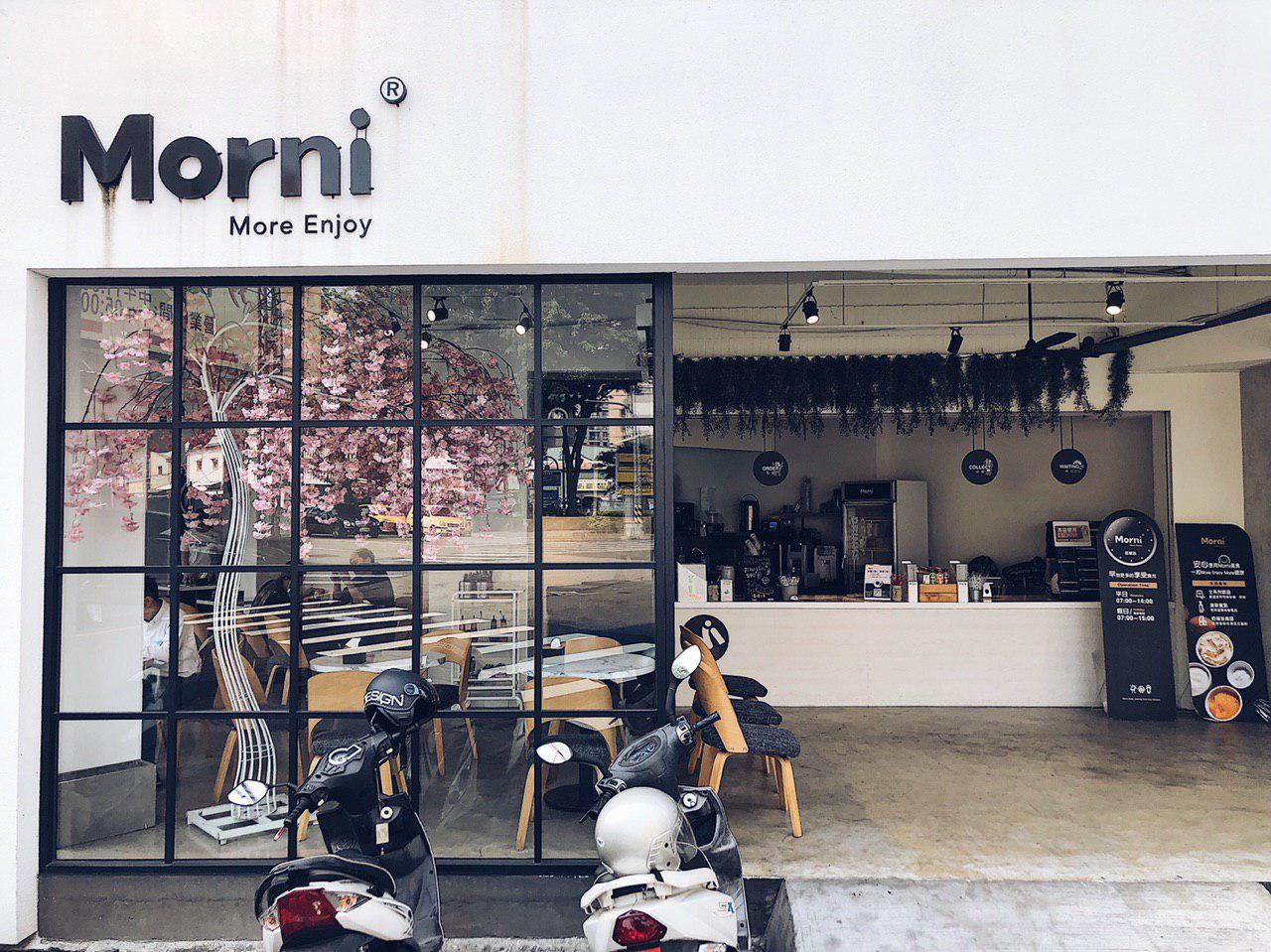 I was recommended to this cafe by one of my local friends as it's her regular breakfast/brunch/coffee place, so I figured I'll have to come to check this one out! Morni isn't too far off Taichung Station, it's around 10 minutes away via bus together with 5 minutes of walking.
The space caught my eye when I saw it from afar. I love it's white and clean decor together with a tinge of black. The huge window is great for people watching, and the cafe isn't too crowded as well.
It is a quiet space, with the occasional soft chatter, the wheezing of the traffic as it's by a side road. I love how we can people watch, give stories to people or even write while I'm having a cup of coffee or tea here.
They also have a variety of food, from their Asian and Western fusion menu. The price was a big yes for me as it wasn't expensive at all. I got myself a cup of tea together with a tuna egg omelet which tasted delicious. And just like that, this place became one of my go-to for breakfast/brunch if I'm around the area in Taichung.
I would definitely revisit for its ambiance, the price and also to try out more of their food off the menu!
P.S. It was after that when I realized that they have various branches around Taiwan! I'll leave a link for you people to check them out.
*
Address: No. 374, Minquan Road, West District, Taichung City, 403
Opening Hours: 7AM–2PM