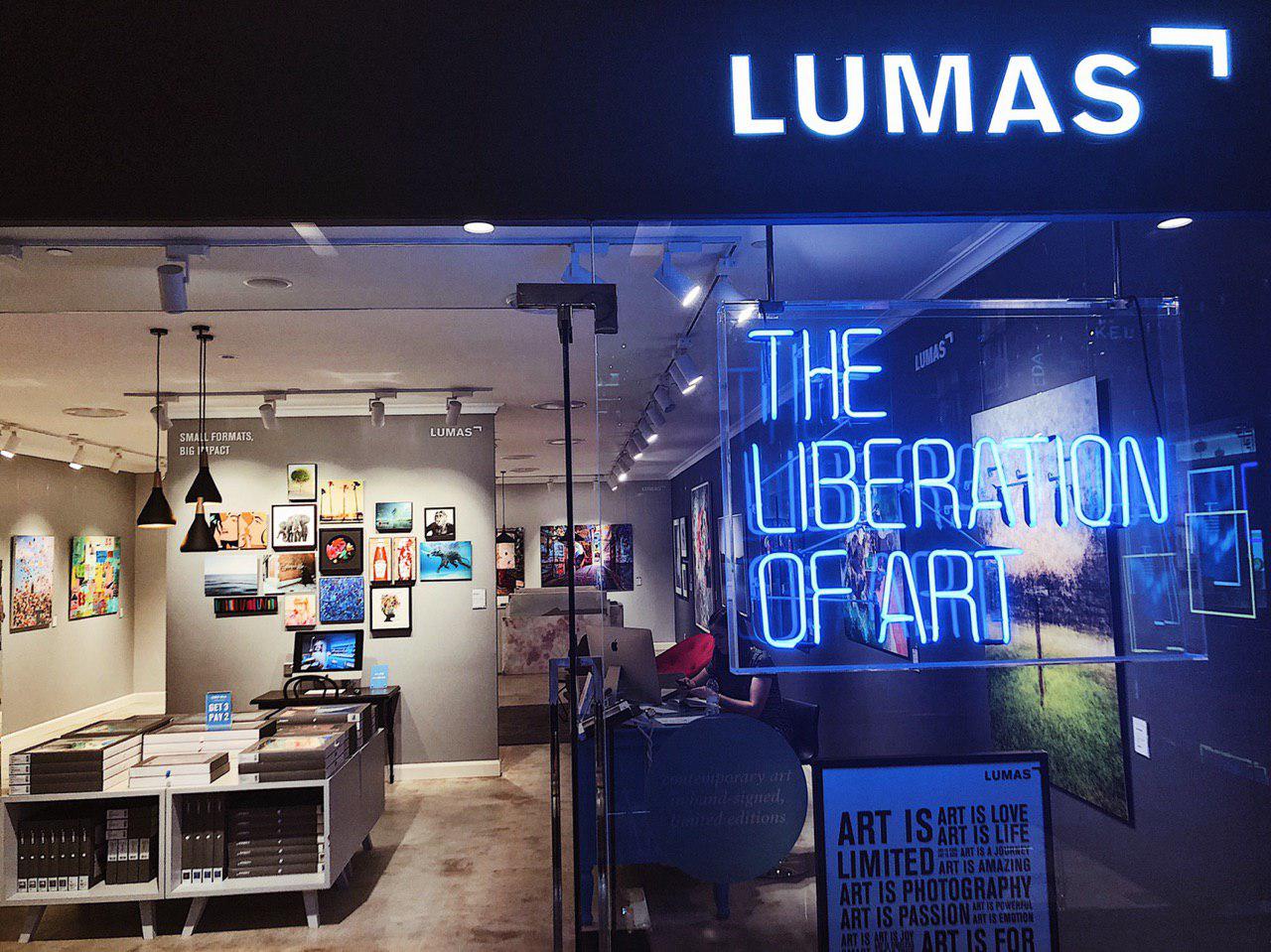 Their neon chroma stood dreamily against their space silver backdrop. The gallery looks alluring with a heart fuzzing warmness instead of the cool colors. You'll find your inside lit up while adoring the art. That was how LUMAS is for me.
They hold a prodigious collection of arts, hung onto walls or in the form of magnets. I find their 4 for $100 art pieces a real steal. From photography to painting, these amazing artworks are immortalized in digital print form before embedded onto the magnets. Come be a "legal" art thieves and bring these home for only 25 a piece!
Apart from these, I find their array of art pieces fascinating. From the classic Warhol's Campbell aroma candles and skates to art magnets and frame paintings, I can't help for feel these really suited the pop art retro theme.
Walking along the gallery, you'll find a countertop where numerous art materials and books are featured. They even placed a couch so you can go through them in comfort like home.
The long table with the MacBook does scream "dream workspace", yet the sophisticated minimalistic set up is a great finishing touch. There's also a storage rack at the side whether you could pull out and check out the various art they have in their collection.
And of course, I asked for permission before taking photos and their Gallery Advisor was really really friendly and nice. We spoke for a while and she told me about Lumas. They usually change "theme" every month and that's where they would rotate and re-curate the art space.
(Usually, Mondays if I remember correctly)

So, now that you know what to do if you're ever in Paragon every once in a while. LUMAS just became my regular drop by for some art fix and art inspiration.  
P.S. I actually told LUMAS that I was lead here by Yellow Korner and she laughed and said that's our "competitor", now is it me or are they truly adorable? Aren't they? :D

*

Details: LUMAS Singapore
Name: LUMAS
Address: Paragon Shopping Centre, #04-47, 290 Orchard Road, 238859
Opening Hours: 10:30am – 8:30pm
(Website)