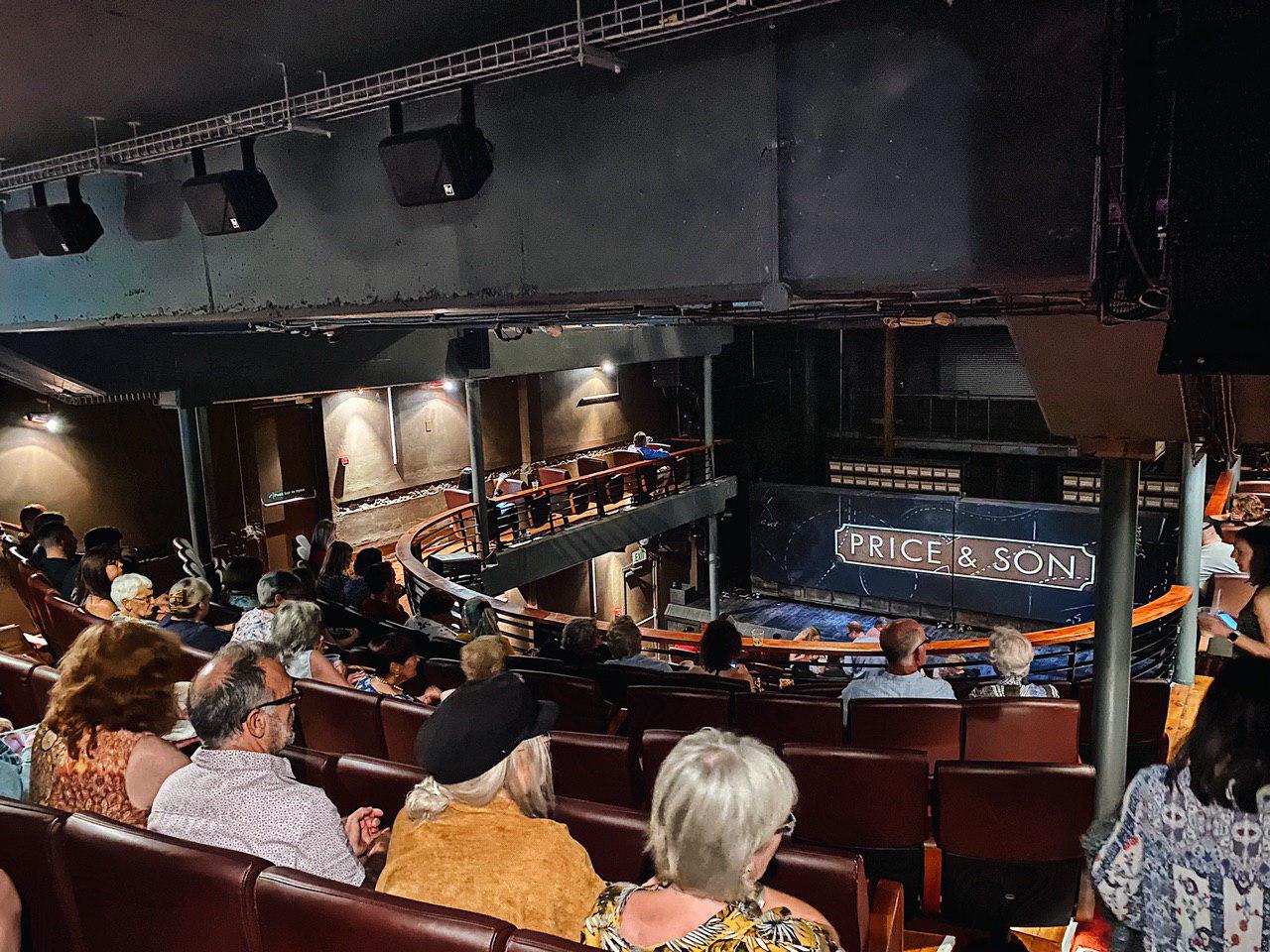 Art, Theatre, Musical, Drag Queen. 
I sat here at the balcony of Kimbo while trying to digest the spectacular that I'd seen. I took up courage and decided to go for it myself anyway, I think I should do and be able to do what I love to do.
It is amazing. Well, more than amazing. The music is great, the song is great and I'll love to write about the theatre itself which I'll get to in a bit. But let us just get to the important stuff first. No surprises, the gist of this show is all about being yourself. But it swept me off my feet.
It struck me. At how it makes a man is to actually be "man" enough to be who you are, to face the world as yourself. Which, I hate to admit it but I haven't been doing that.
I don't come from a pro-artistical environment. My parents, (Asian Parents), always asked me if I could sell this whenever I paint. I smiled and said no, to which they said, "why do you paint it for?". I just like it… painting, art…  You know? I wasn't the best at being myself. Because at some point, I wondered who I actually am. I behave differently in different groups, adopting a completely different persona, I had played the clown, the bad boy, the artist, the introvert, the life of the party and the list goes on. Now you know how wide of a spectrum my perks as could go.
The show carried us through this journey of character development. I love the character interactions between the leads and the supporting cast, and how their charming personalities bought laughter to us.
And there it is. And it's always staring at us in the face. Be it through stories, media contents, songs, everything. Be yourself. As tough as it might sounds, be yourself. It is all it takes. Definitely it is tough, but this is the only way we know we're alive, and that's how we feel love, breathe, live and be free.
Kinky Boots actually gave me a lot to ponder, how the society views the LGBTQ, a topic that is not usually touched on/much less spoken. There is not a lot of people who I know would acknowledge or accept. It is also more sensitive to discuss the contents of such nature back in where I came from. I have met so many amazing souls, and they have their own stories to tell, personalities to embrace and I hope the world could accept them with open arms. 
Then again all, Kinky Boots is amazing. It reaffirmed my love for theatre and performance, and I love how I get to watch the whole thing up close. I love how I get to see the color of their eyes, and how they shine when they're singing. I love that I'm able to catch their expressions, and feel the "show", instead of just watching it.
I would put more thoughts into self-discovery and self-growth. This is a tremendous shout/wake up call to jolt me back on my track somehow. And I'll never forget this magnificent piece of art.
P.S. To make it seem more interesting, it is base on a true story! (sort of)