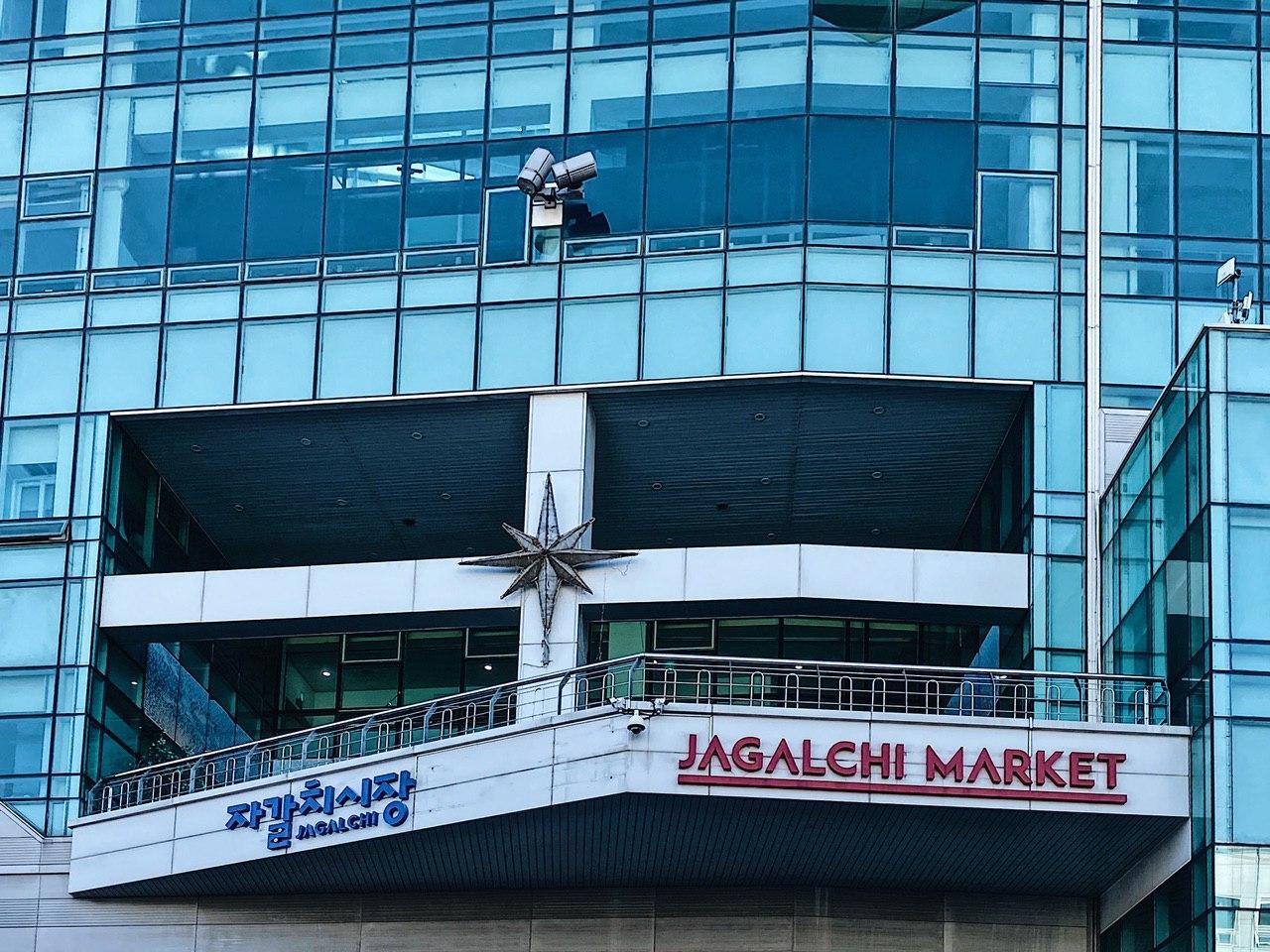 After Isaac Toast, we started our day at Jagalchi Station, and we are here to check out the Jagalchi Fish Market. As much as Rob's and I aren't fan of marine food, we decided to check this area out alongside with BIFF Square and Gukje Market as it's one of the recommendations for Busan.
The first 2 storey of this building is probably the highlights for the public as the 3rd storey actually felt like somewhat undone as the renovation is halfway through. There is nothing there as we wandered around, except for the empty rooms and messy hallways which half spelled apocalypse for us. There seem to be more for exploring with the next few other storeys as the building also seems to have several restaurants on top, a whooping guest house? and a roof terrace.
Seafood lovers rejoice at the variety of seafood here. Those ajummas would be more than happy to serve you with quite a bit of them knowing how to speak mandarin (potentially because of it being a touristic spot). It doesn't cost too much to dine here and you'll get them seafood fresh. The best part would also be witnessing them being prepared in front of you "live", as you'll get to pick your choice of see food and you'll see how everything will go from being harvested from the fish tank, to right on your plate being all hot and steamy, or maybe cold and slimy.
We came across another market hall after walking that might be worth a mention as I spent some time doing a bit of people-watching there. It is nice to see people going about their daily lives, oblivious to everyone else, ajumma haggling, poking and flipping the fishes to do their usual quality check. Everything felt like clockwork around there and it is nice to just watch from the sidelines and be part of it. And of course, this place would be frozen in my camera lens for my candid street photography project for Busan.
Our story for the Jagalchi Fish Market might not be like the conventional "Seafood Feast Story", but I wish that the different perspectives might let you look at traveling through a different lens. Though we might not be there to eat, as ironic as it sounds would be the more primary reason for most travelers, but being there to see and observe can leave certain beautiful memories as well.
The outer area near the coast comes with a pretty amazing view of housing across the ocean. It is also nice to see many seagulls just chilling in huge hoard along the railings. We actually had some fun running across the railings and watching them fly up, going in circles before descending.
With that, I'll be happy to share the other 2 the self-proclaimed trinity. Namely the BIFF Square and the Gukje Market before we head off to cover Songdo!
Details
Name: Jagalchi Fish Market (부산 자갈치시장)
Address: 52 Jagalchihaean-ro, Nampo-dong, Jung-gu, Busan, South Korea
Opening Hours: 0500-2200 
2nd floor restaurants from 9:00
(Website)