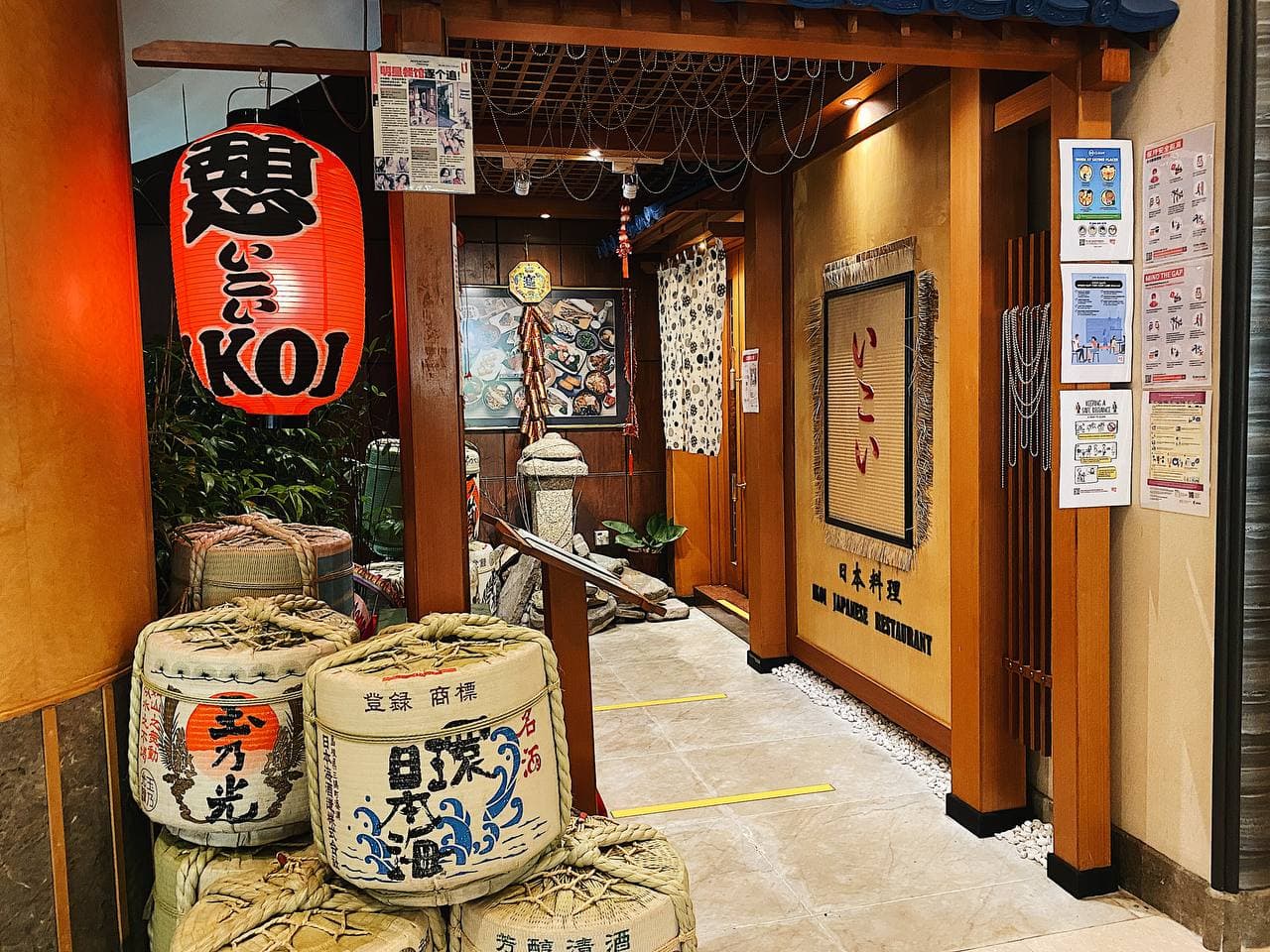 Ikoi Japanese Restaurant Pte Ltd
"This is one of the best Japanese buffets in Singapore"
"Yes this is definitely!" 
Myo and Nyte both agreed in unison as they discuss further about the food. I looked at the bewildered and took the piece of salmon with my chopstick and take a good look at it, rotating it before putting it into my mouth.
The slice of sashimi is indeed one of the biggest and thickest I'd even come across and I could feel the smoothness slide across the top of my tongue. The taste of sashimi lingers for abit as I chew, revealing the much tender meat that didn't hold back under my furious chewing.
I can't really tell if nor am I a food connoisseur for I'm the kind who would go for the likes of sushi express. But that day I really tried my best to eat my worth. The thing that lingers is however not about the sashimi's taste but the whole ambience of the restaurant. 
It was a hot humid afternoon when we made our way over and the hotel that Ikoi reside in might not be the most convenient; considering we have to take a bus over, after our bus ride, our GPS sent us on a 7 mins walk before the air conditioning of the hotel embraced us.
It felt like a place out of time, as I could see the place seem to have frozen in time. With old newspaper cutting and countless ornaments in the cabinet placed together in an organised mess. This place felt like an enigma at first, with its quiet ambience possibly also due to the limited seating due to availability.
It's also interesting to note that Ikoi is mostly fully booked and it's hard to get a booking! It's no doubt a zen place for a quiet catch up and some green tea, as you don't have to worry about anything else since it's a buffet, everything on the menu is free except for drinks and dessert.
The $7 black sesame ice cream is somewhat questionable as it didn't left any impression. But this enigmatic peaceful restaurant might have won my heart with its ambience. 
Did I forget to mention that I was really impressed with the boat bowl that they served the sushi with? Doesn't it just look adorable!?
Details

Name: Ikoi Japanese Restaurant Pte Ltd

Address: 401 Havelock Road Hotel Miramar #01-01, Singapore 169631
Reservation Required

Tel: 6887 3788

(Website)