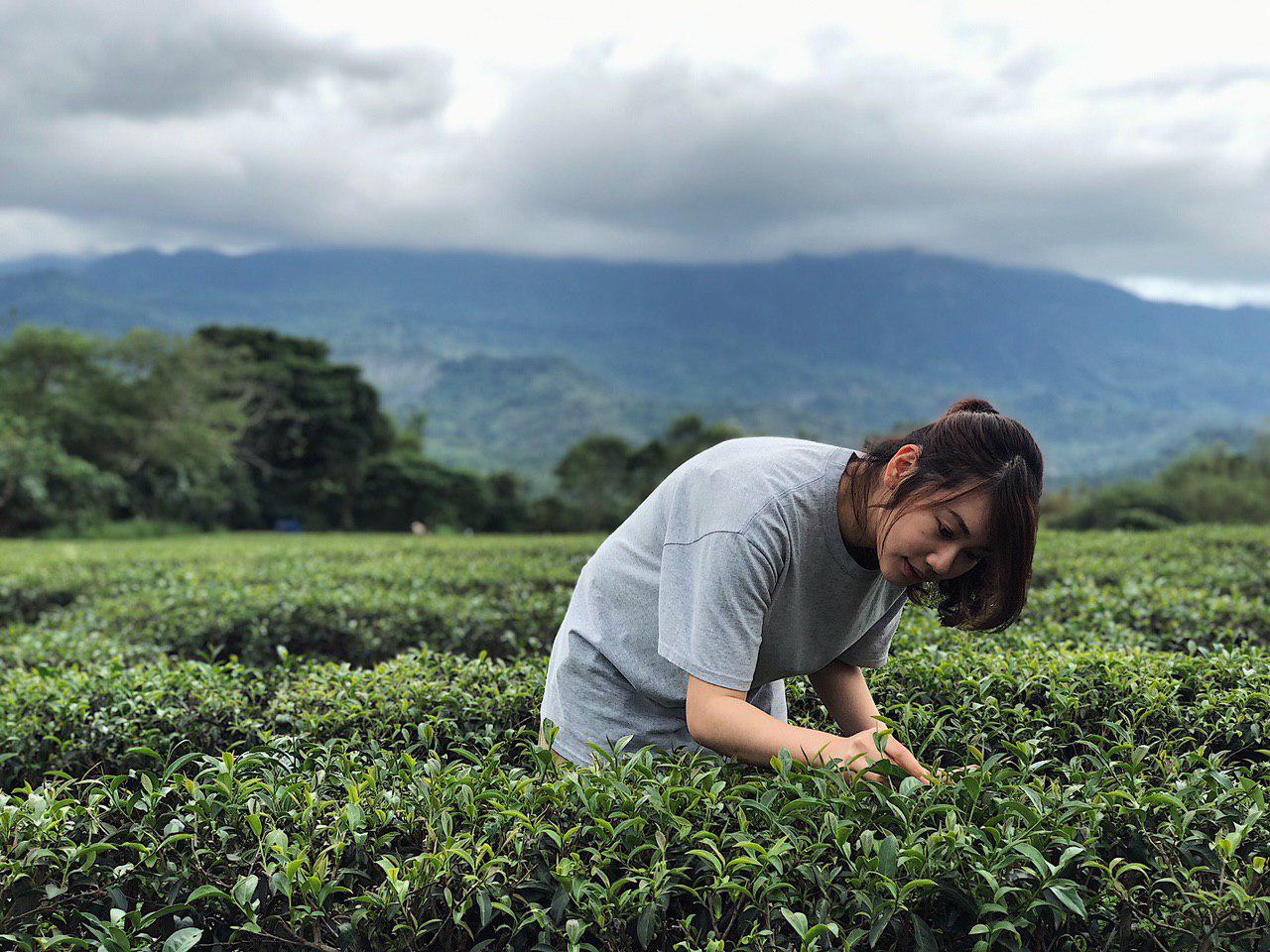 Spotting a Dulan Forest denim jacket with a hot air balloon pin, she also wore a mustard top. Taitung is as simple as she gets. And she rode a bike over to bring me around when we meet.
Taitung is sometimes as depressed as me too. She loves the ocean and we would spend hours looking out to the seas while exchanging stories from our lives.
She's one of the cities that touched me the most amongst the Taiwan family. That night we went to get some whiskey, put on some music and get a drink together. It has been awhile since I had liquor.
We stared at the stars on the rooftop and our eyes met for a bit. I didn't turn away, and neither did she. I could almost see the stars from her pupils, the glimmering darkness in her eyes.
"I haven't looked at someone in the eyes for so long…"
"Well, so do I. Most people would divert and pull themselves away."
"It always seems real when you're starring at the eyes"
"It is...", I said while maintaining eye contact.
*
We made our way towards Luye the next day, where she showed me her graffiti work. Yes, Taitung is an artist and a very amazing one! We rode across the mountains and she bought me to see the tea plantation her family owns. The one that she help out whenever she has time.
That night, we spent our last night together, munching on fried chicken, having the last bit of the whiskey before Cycling out to catch the sunset by the rocky beach.
"Don't see it until I'm gone okay!", she said, pushing the postcard into my bag.
"Ahhhahah, I won't I'll wait for until you're gone okay?", I laughed and said.
"Yes, you better! and don't ask me if you don't understand. Ask your friends!", she replied.
"Hahah why can't I ask you!"
"It's really awkward you know!"
"Okay then!"
"Okay good."
"So… this is goodbye now huh"
"Yes."
"I'll see you?" 
"mmm"
We looked at each other again before I go. I could see myself in her pupils again, and I'll revisit again.
Really soon.
Really... soon.