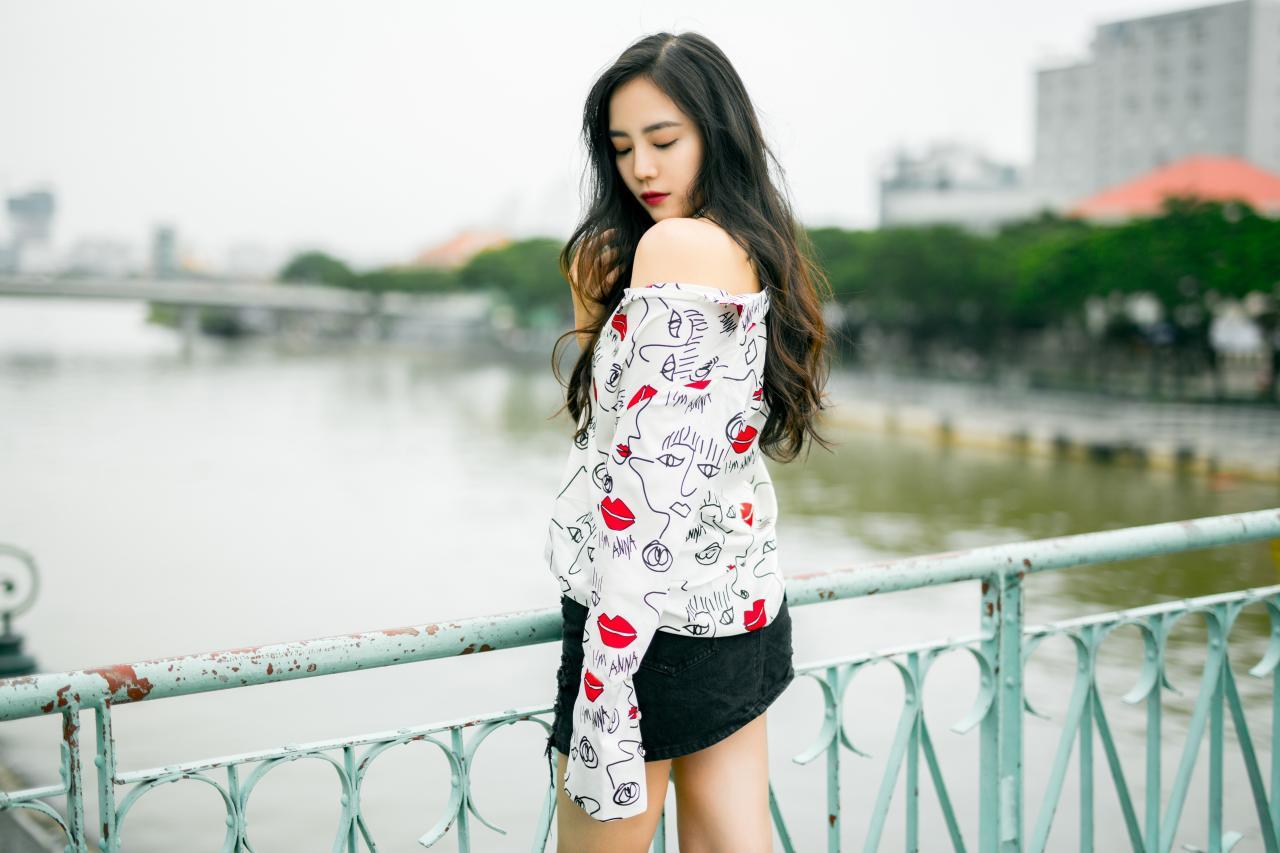 Looking at us with that heart-stealing stare with her lashes dance under her sultry mascara while she bit her dark lips, this is how Pai is like. She was known to us as a party town laced with neon lights and she's filled with backpackers along the streets.
The night market makes her no different than any other town, and the bars have nothing more than the smell of alcohol. Pai is a semi sleazy town with litters drifting along with the main town, with bars blasting their own music as if trying to outshine one another.
We thought our story ended when our usual bartender left. Leaving us with regrets that we didn't get her contact. She's the one who makes us feel all heartwarming and fuzzy from her concoction, her drinks never fail to tickle you from the inside, while the warmth of alcohol soothes you from the mountain's cold breathe.
We stayed at our usual inn, tucked right into the right pocket of the forest. The boss Joey still remembers us, gave us hugs and told us to enjoy our stay here. And we sure did as we exchange greetings and stories in the day while lazing at his cafe before heading out.
We then strolled the town, where we got lost, climbed an abandoned building, where we got the best view in the whole of Pai. Standing 3 storeys up, the concrete slabs stood proudly in the middle of the outskirts of the town, giving us a breathtaking 360 view of the mountains.
We gave a ride to a random hitchhiker, only to find ourselves wandering into Yun Nan village, where we met this amazing shopkeeper with 3 wives. He shared with us numerous village culture, his old lore that he kept close to his heart, and how he marooned over from China, Burma, then here. His bittersweet tale left him away from his Father for 15 years. There we urged him to visit him. The 4 of us spoke more, all of us, different backgrounds. His eyes lighted up at our connection, where he served us his best tea, oblivious to new potential customers who came by. We exchanged contacts and goodbyes, his face full of smiles, palm full of warmth, even though we didn't get anything in the end.
We met a lot of amazing people along the journey, and for once we are glad we get to see the other side of Pai. The gentle side of Pai, when she would hug her kitten so tightly to sleep every night she's home. Her pale pink natural lips that materialized while the dark lipstick peels off.
And I'm happy that we manage to fall in love with Pai, in a whole different way. It's amazing how much the city, the scene and the people could change, and this change would make you fall in love, all over again, but deeper.