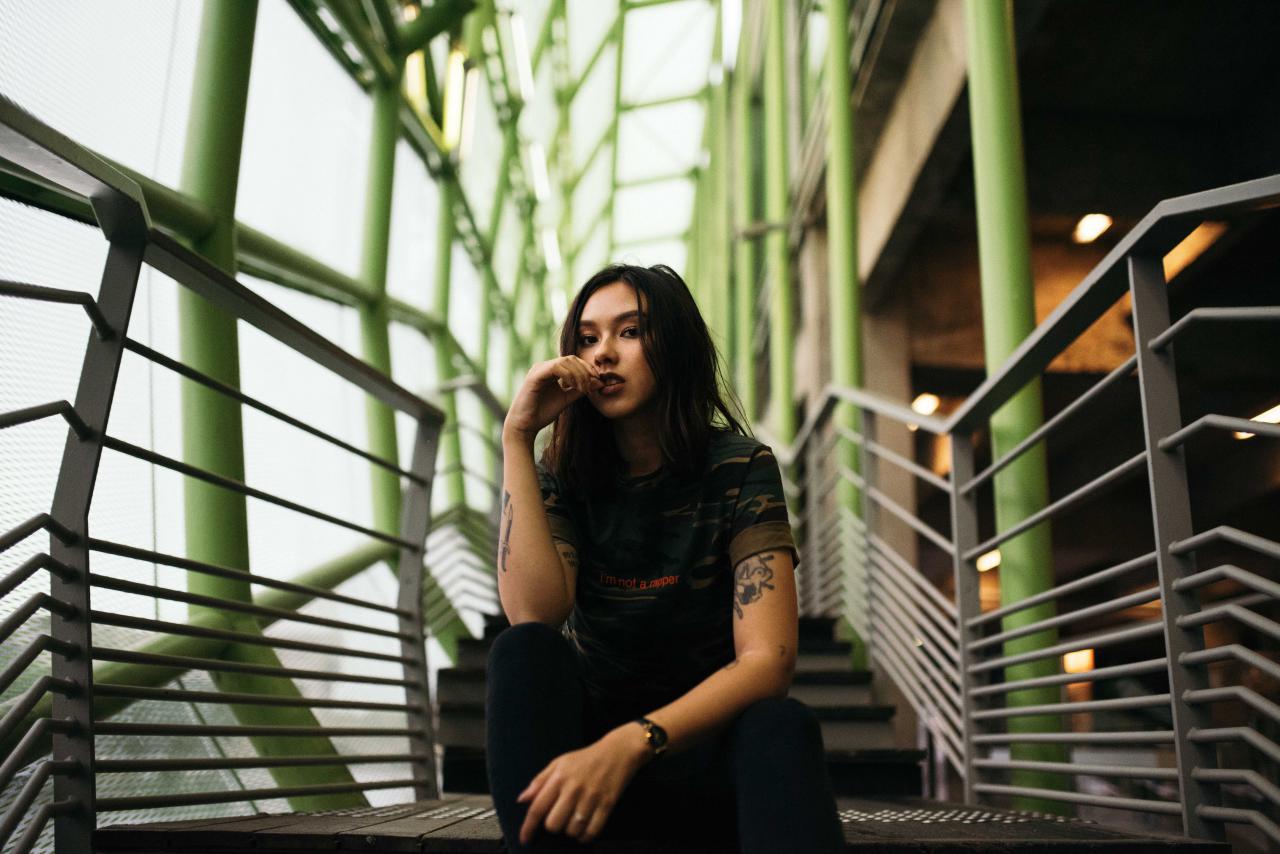 Kaohsiung is a lady with a strong personality. It's only a short 3 days stay with her, but I never thought this impression would last for a lifetime.
She is a pretty tall lady with purplish streaks hidden under her dark hair. You won't notice it before, but you could see it when the wind is blowing against her while she rides her scooter. 
Her Cijin sling bang dangles alongside with her scooter keys clipped on it. She was wearing her Formosa shades at first so I didn't see her eyes, but there's this bizarre ocean blue that I could never figure out. I also noticed the shell museum earrings by her ears. She wore a Moon World chocker and also an 85 Sky flora dress. Her sneakers left the most impressive as they have totally different colors and design. The right one is a green dragon and the left, a yellow tiger.
Kaohsiung has quite a bit of tattoo, the one that is a ship that was on the ocean with the pier stretching along her right arm all the way to her shoulders. The other side carries a partially done origami boat, flowing through the love river alongside with some pagodas. She said it's her "achievement board". She'll add more pagodas and trees for each goal she achieved.
Oh, and she's a Tattoo Artist if you have to know! And it's no surprise that she loves going to the yearly tattoo convention. 
Together with her boyfriend, they hosted me for a few nights, and during this time, they shared countless stories with me. We would sit by the living area at night after our activities for a short heartwarming midnight chatter before bedtime. Sometimes we just put on some music and enjoy the comfortable silence. I actually really happened to find people who love shoegaze music. 
They bought us to Rueifong market and also the martyrs' shrine which probably holds one of the best night views of the city. From her friend PonDing, I actually found out about this beautiful morbid Wuguan bookstore at Pier 2! I fell in love with. The bookstore envelops you into darkness and shines only at books. They also got me a scooter and I rode together with them for the first time. 
I even had some alone time after where I literally rode into the sunset, spent the evening with the ocean and the sun, where the wave crashed onto the shore while the sun's ray splashed a whole new color of hues across the horizon. 
I'll definitely see Kaohsiung again, and next, I'm actually going to meet the rest of the Taiwan family, so I cannot wait!
P.S. I even recommended quite afew of my friends to Kaohsiung and they had so much fun together!