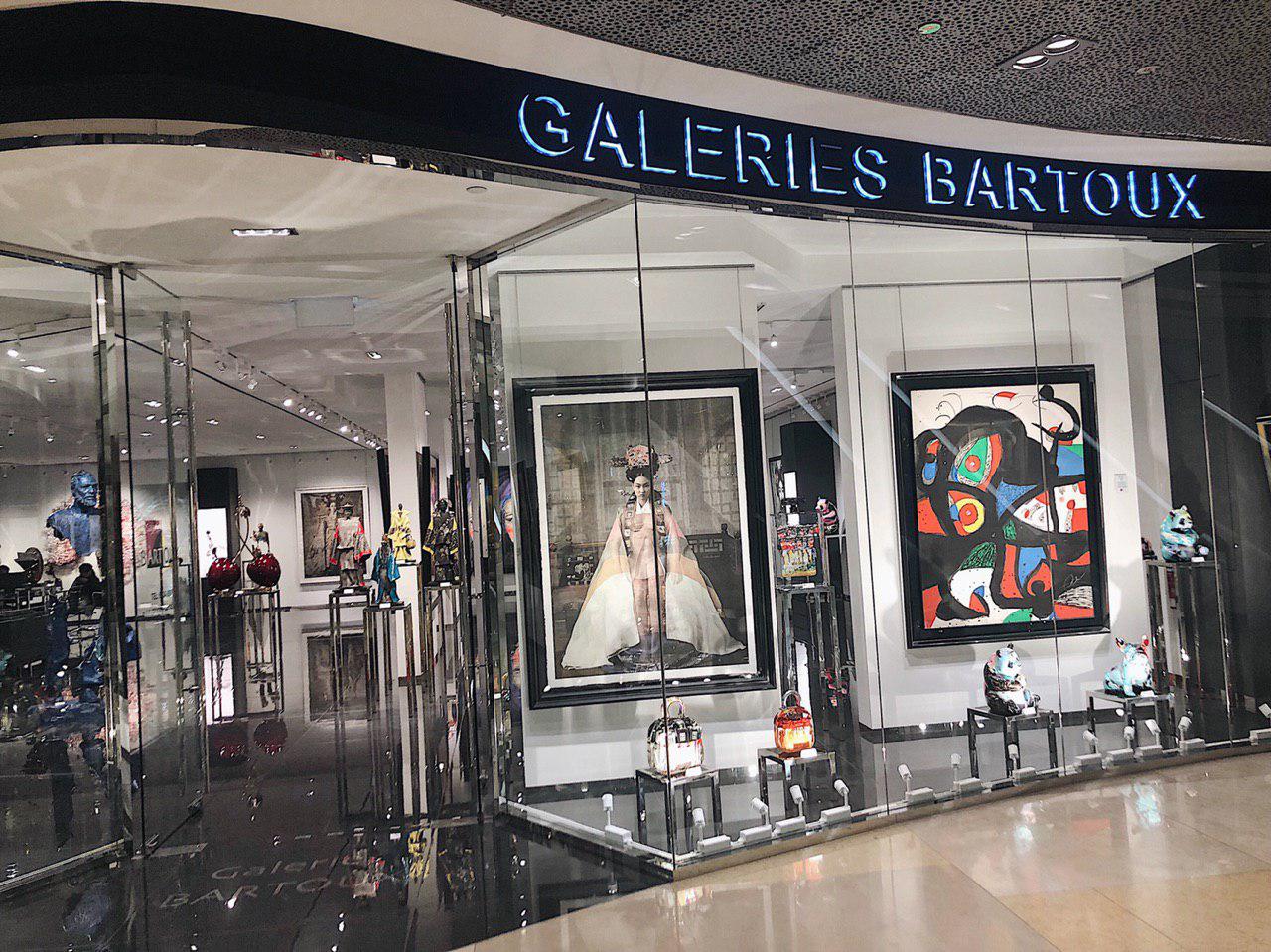 Plastered with glistening silver that dance playfully as the "yin" to the "prim and proper" white walls. This neutral monochromatic yin and yang vibes makes me felt like I'm visiting an art vault instead of a gallery.
Their arts however more on the bold and playful side as I love their portrait painting that comes with a dash of graffiti. The sculptures are captivating. Figures and creatures frozen in time, painted with bold candy colour that adds a peculiar touch.
I can't helped up noticed coins being arranged in several corners, when I started noticing 80cents being placed in the corner. I turned over to the other corner of the sculpture stand and noticed some coins too. And I began my coin hunt before I know it, coins everywhere, pushed up to the corner, as if a not so "low key" whisper for good luck, I'd shout "HUAT" (Hokkien for prosper).
It's nevertheless something interesting that I had observe, though Galeries Bartouz came from France.
Here's one of them that is placed outside to share with you people. I love their sculpture and their amazing art pieces that cointains the clashes of different times. The unique portrait and graffiti mix contrasted so beautifully together and they really drawn me over. Feel free to drop by if you're ever near Orchard.


*
Details
Name: Galeries Bartouz
Address: ION Orchard Mall, 2, #04-19 Orchard Turn, 238801
Opening Hours:
(Website)