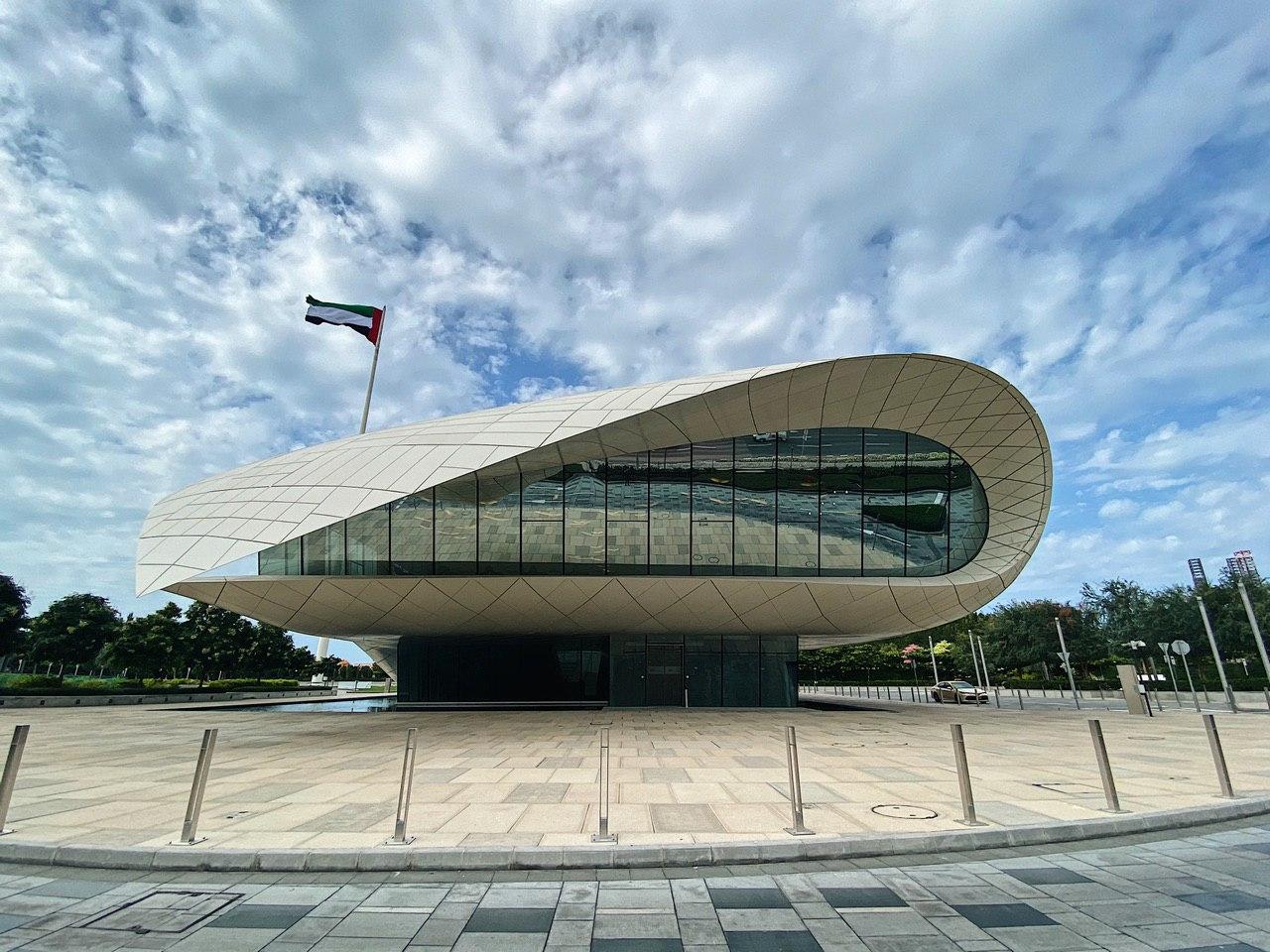 I'm actually really glad that I headed back to cross this museum off. I had been wanting to give this place a visit but sadly Dinesh isn't a fan of museums.
Huge. Grand. Sleek.
These are the words that I would use to describe the museum. It is huge and quiet as I found myself walking inside, while slowly walking down the stairs. Everything is huge here, the room, the stairs, and even the toilet.
Its hypnotic curves are really beautiful as this museum felt like a piece of technology out of its time. I headed in, with an entrance if 25AED.
More to a history museum, it shows how the Emiratis came together and create the UAE that we know today. It sort of reminds me of Singapore, of how we rose from the ashes.
It is amazing how the 7 of the founders came together and created the UAE, and even more impressive that this country continues to grow and how Dubai became the safe and extravagant city that we came to know today.
*
Details
Name: Etihad Museum
Address:  1 Jumeirah St - Dubai - United Arab Emirates
Opening Hours: 10am–8pm
(Website)