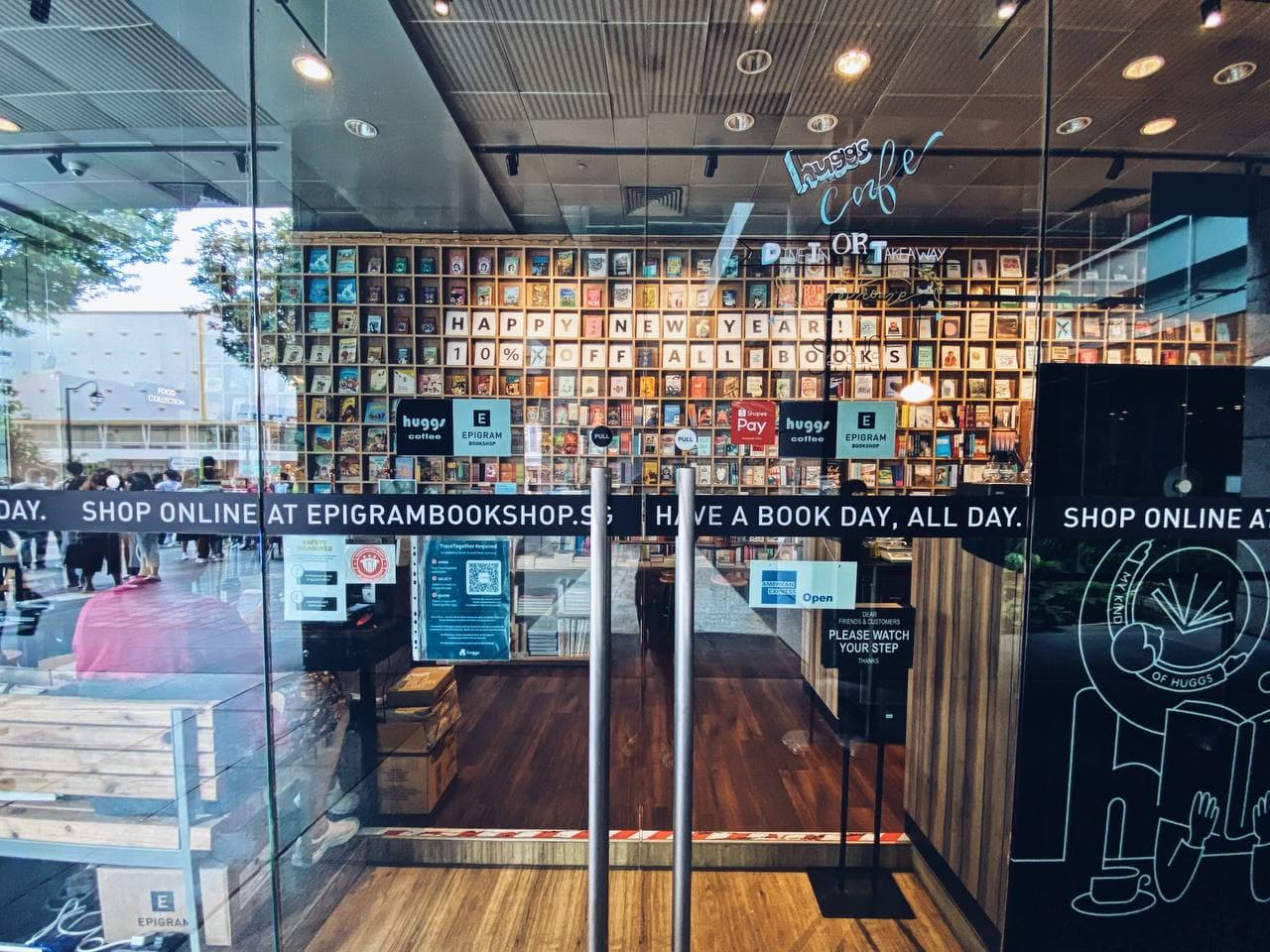 After lunch over at Maxwell Food Centre, we headed to the Epigram bookshop! Ya fellow nerds have been excited for the reopening of this place.

Right just across the street is the epigram bookshop! Even though it's closed at the time of writing, I'd still like to dedicate writing to this cozy place where we seek refuge from humid Singapore and my contradictory fear of air conditioning made me go for a hot americano while I went through some books in between sips.
We look at a bunch of titles, from children's books to adult poetry. It was nice to hear that one of Jer's friends actually illustrated one of them.

"I see Ah Huat!" I exclaimed as I flipped excited at the pages, adoring the art. It was also from Jer that I'd learn how children's books have transformed and how she's a collector of them. I even looked at afew title and here is one that really left a place in my heart.
It's quiet over here, maybe it's because it's a weekday afternoon, and this place function mostly as an online store in between. But it is best known for selling Singapore books. Anything published and written in Singapore can be found here! It's a bookshop for local hidden gems for those who decided to support any local creators.
The epigram bookshop also publishes book themselves and are on the lookout for local creatives! So rejoice if you ever considered publishing; perhaps it's time and the universe lead you here to get you to start weaving your stories.
Sitting here, writing, reading and learning more about epigram. It's really sad to see them closed at the time of writing. I imagined a much more vibrant environment that seeks to thrive and inspire, for epigram really have a lot of meaningful vision and projects. From publishing to selling local reads this felt like the perfect place for local writers and kindred spirits to hang out, connect and even collaborate.
Even as this chapter comes to an end, I'm pretty sure that would mean that another chapter has open for epigram and I'm excited for what's in store for them!
*
Name: Epigram
(Website) https://www.epigram.sg/