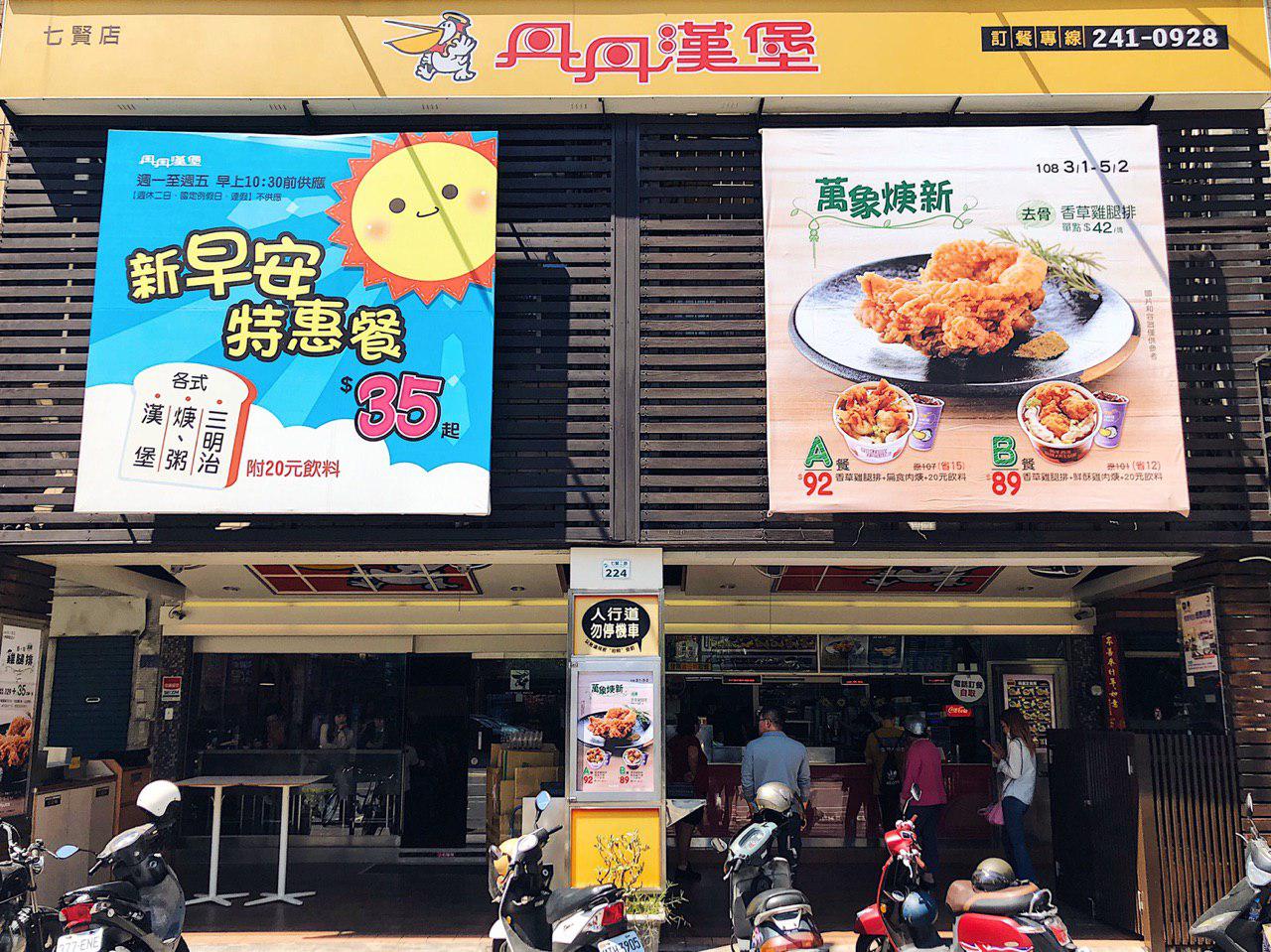 "Ronnie have you tried Dan Dan Burger?!"
"I have seen it before and I have been wanting to try it"
"You should! They have the best burger!"
"Really?!  God I have to eat it"
*
I saw Dan Dan Burger just yesterday on Google maps and contemplated if I should try it but pushed it to another time when I was on a tight schedule. 
But thanks to the Universe, or rather thank Sofie, who came spazzing to me about how good it is, I figured it would be a must try before I leave! We decided to have it for lunch on the day right before the tattoo convention. They actually have quite a few branches around so a bit of googling would do the trick. They have branches around Kaohsiung (not sure about elsewhere, I'll try to find out), and they are like the "Maccas" here.
The specialty or rather the uniqueness of Dan Dan Burger is actually their playful Western-Asian fusion when their menu consists of sets that come with the burger, sweet potato fries, and Chinese soup.
I wasn't too happy with how they have sweet potato fries instead of normal fries but I went for it anyway. I didn't know about the specialty before so I actually took a coke instead.
The crispy chicken burger turned out really well. I love how the flour and skin aren't too thick and there is ample meat to go with every bite. The meat isn't too tough to chew and the tenderness really went well with each crunch. 
I wasn't too disappointed with the sweet potato fries as they turned out to be pretty decent. 
I'll definitely return for Dan Dan again whenever I see any one of them around. How could you ever say no to the affordable price and the generous and crispy chicken patty?
*
Details
Name: Dan Dan Hamburg / Dan Dan Burger (丹丹漢堡)
Address: 
No. 224號, Qixian 2nd Road, Qianjin District, Kaohsiung City, Taiwan 801
Opening Hours: WED-MON (
07:00AM-10:00PM)
(Website)