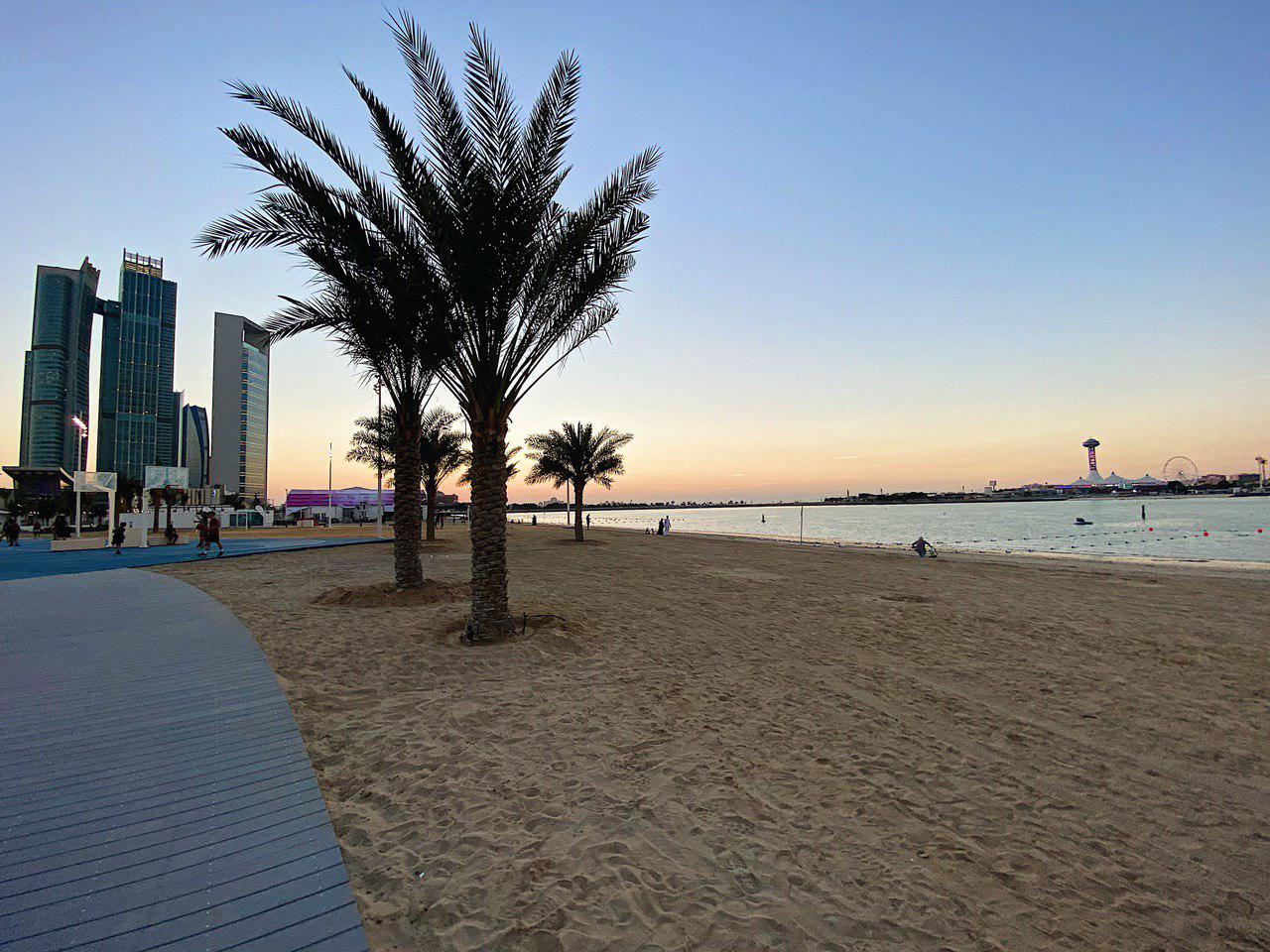 Catch half a sunset at the beach due to traffic if it counts. I headed to a segment of Corniche Beach. It's a lovely evening with a touch of cold. Fairy lights donned the area with several shops around. 
Children are playing basketballs, people riding bicycles, and pedal cars. It was quite a sight. It was a busy beach for a weekdays as I spotted families having picnics, children laying on the grass. A few of the teenagers are sitting on the sand by the beach area. It is actually not too crowded, and I think Abu Dhabi is very quiet compared to Dubai. Possibly due to the difference in the amount of tourism here.
I never know that this city is so PMD/scooter friendly as there are various scooter rentals around the area. I took a ride across the broad walk with a escooter and took a walk back after. Oh boy do I miss this! If you don't know, PMD is as good as being banned in Singapore. It is a pity because we are not exactly a bike-friendly country either (this concern was raised by a tourist I met 2 years back but I didn't felt it until I'm using the PMD for food delivery gigs)
The marina area looks amazing from here, and it of course, felt like a template against the Dubai and Singapore skyline, the modern horizon we have now. I ended the day after thanking them for the ride to my hotel, and my first day in Abu Dhabi, in fact went really well.