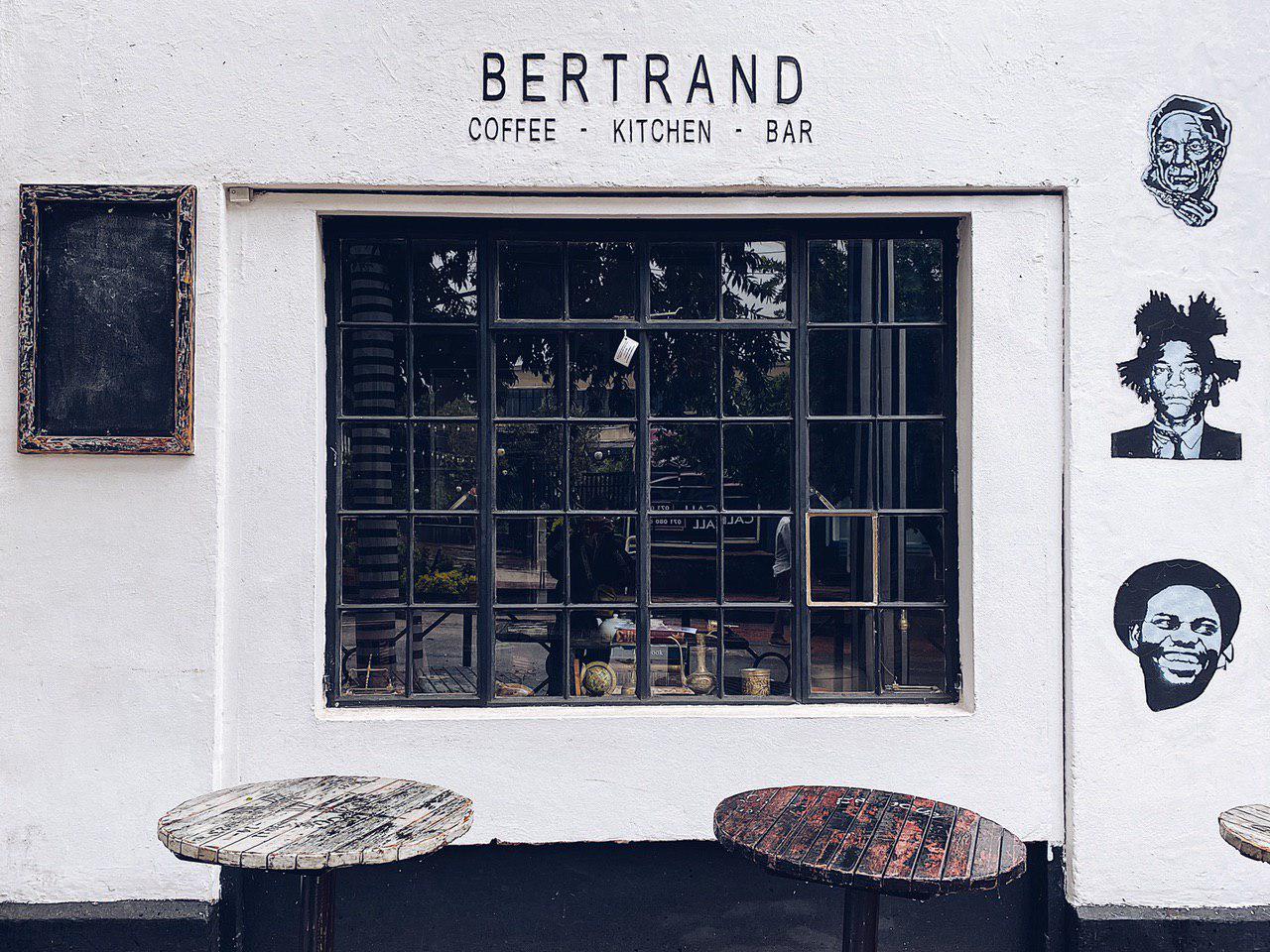 It's our first day in Johannesburg, and the vibe's been pretty down and gloomy. We checked in to our first base @ Curiocity, a hostel near the outskirts of the business district. The streets are simply filled with red bricks that bought not warmth in this rainy weather. The streets have a bizarre contrast with some being decently clean, to having bags of garbages piled up by the road. It was really different from how it was like back home.
After an unimpressive self guided walking tour, we circled around the blocks and found ourselves trying to find a cafe for some hot coffee to fight against the rain and the cold.
We chose Bertrand because of its attractive exterior and well the interior does look a lot more welcoming considering that it is pretty well lit. I was walking around the cafe, taking photos trying to capture the essence of this place and a man spoke to me.
"Have you seen the back of the cafe?"
"Ah.. no?", I was actually honestly afraid of being lead to the back of the block.
I followed anyway with my fingers crossed and to my surprised, he leads time to a very grand room with paintings and whatnots.
And I was awe by it.
This guy is no other than Marien Mel, the owner of the cafe itself. Yes, the boss. The cafe has been running for a year and they have also dealt with a lot of art pieces as they have them on sale at the wall. I was then introduced to Reggie Kumalo, the artist behind one of my favorite art.
And coincidentally, Reggie's having an exhibition and its opening later in the day, at 6! Well, now how can I say no to that? I was actually lucky enough to be introduced to Gaisang, an art curator who's curating the exhibition behind Reggie.
I'm I'd say, I'm super psyched. Like super psyched!
So, I'm sitting here, writing this piece trying to get myself together, and hopefully, I'll be able to "trust fall"-ing myself into Johannesburg's embrace with open arms.
It's only day 1 right? 


P.S. Did I forget to mention that they have really amazing burgers? And they're only @ 100ZAR

*
Details
Name: 
Bertrand Café
Opening Hours: 7am-12am
Address:
(Website)