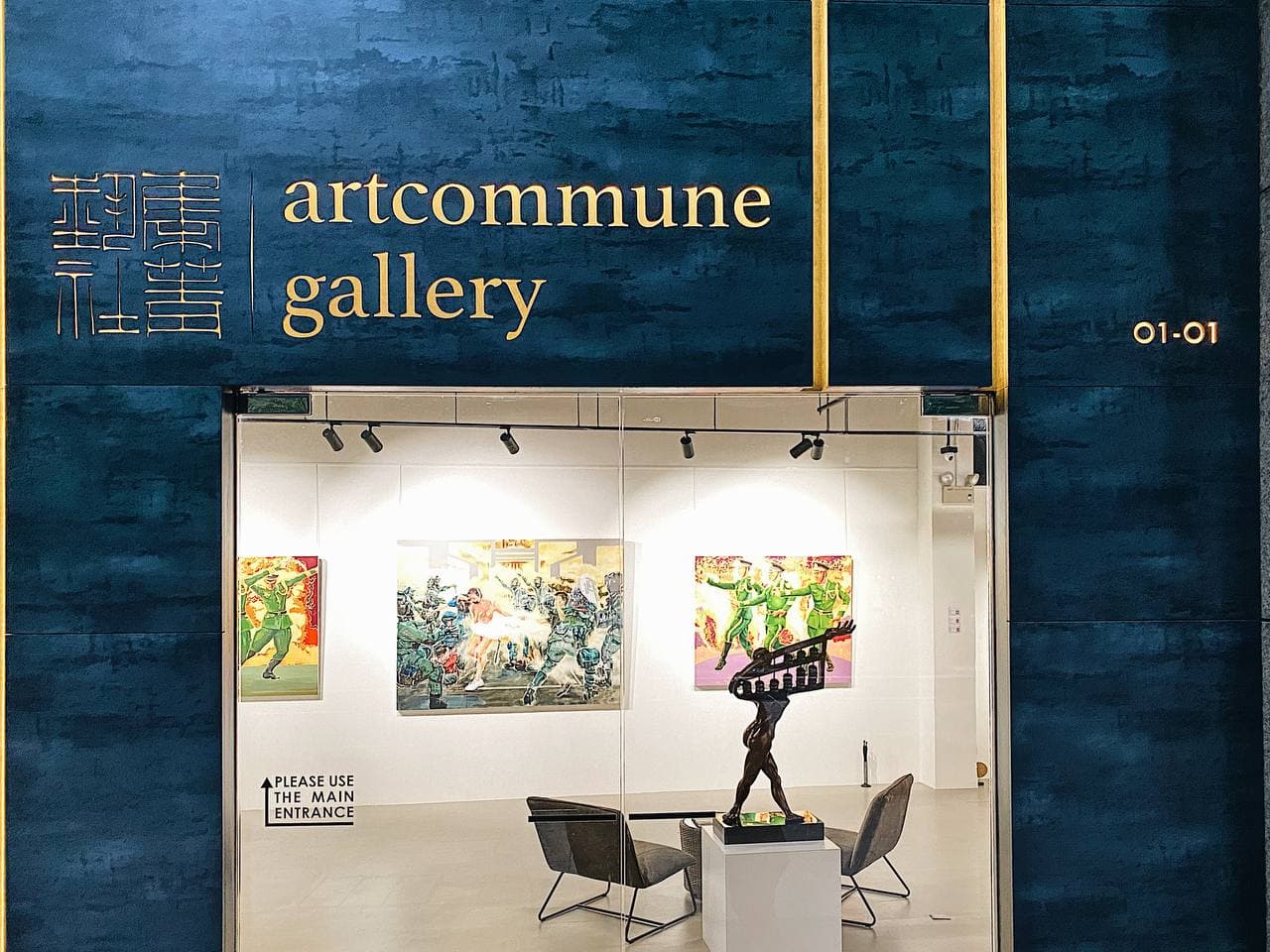 "OMG there's an art gallery!", I sped up when I saw Artcommune Gallery while we're walking along the side of Carton. The gold and grey colour scheme gave off the vibes of Kintsugi, the gold cracks that traced alongside the grey concrete. 
I quicken my pace despite being in the crutches and I start adoring all the sculptures and paintings that were on display across the glass panel. I love how my inside just brightens up at the presence of art. And how I didn't let my current state of body stopped me. I mustered up my strength and kept pushing myself forward.
The staff was really kind, as she looked at my awkward head peering in through as if asking for permission to enter. She walked toward us while beckoning us in. Being a museum/art gallery lover how can I miss this! This gallery focus on Singapore Modern Art so you'll be sure to find lots of amazing local arts here. For Singaporean Artists Pride! I trotted along the area with my crutches as I walked across the gallery space. I love the huge spacious raw space inside and this particular artwork really caught my eyes this time! 
Even though it's a short visit, I'll love to pop by here again every now and then whenever I'm in the Marina Area. It was a great find on my side, and I really still can't believe I missed out on this place for so long despite hanging out regularly at the Suntec-Bras Basah area! Since the gallery would have different exhibitions from time to time! 
I'll leave the details below so anyone of you guys would want to check this place out.
Name: 
artcommune gallery
 | 集菁艺社
Address: Carlton Hotel Singapore. 76 Bras Basah Rd, #01-01, Singapore 189558
Opening Hours: 1
2–7pm Daily