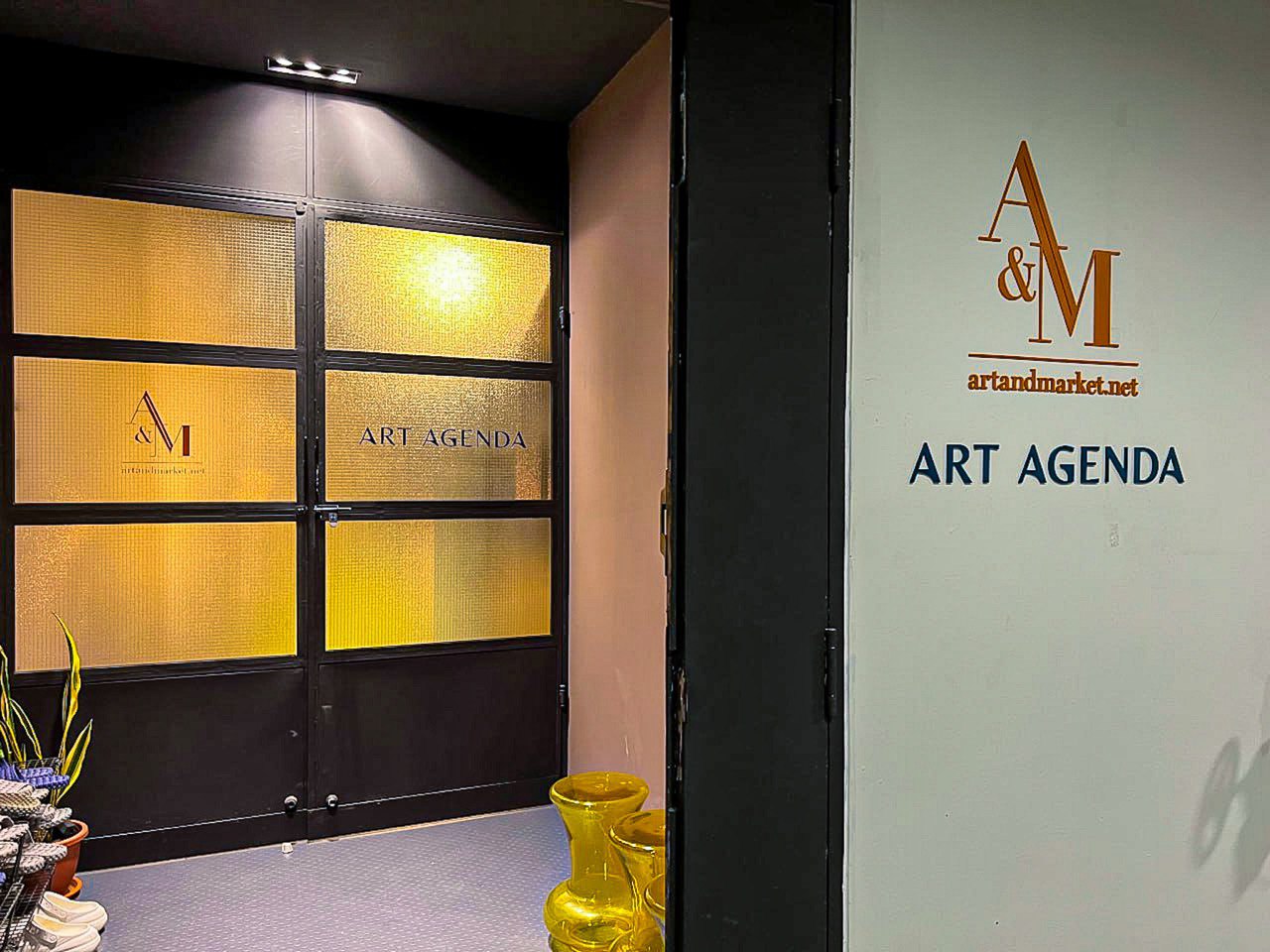 "I think we have cleared this space."
"Seems like most of the Distripark."
"Whoa, that's another one!"
With galleries from Singapore and Jakarta, Art Agenda has periodic exhibits that bring out the history and culture of Asia.
We stepped inside the foyer area and found ourselves greeted and gestured to change our shoes to indoor slippers. It was something not seen often in art spaces, but I figured out why; there's a literal indoor botanical installation within. From the soil to gravel, you wouldn't have imagined this inside a unit in Distripark.
Art pieces and sculptures adorn the space, making it feel like we are visiting a private garden. There's also a stairway that takes us to the top.
I love how there are materials tucked in different corners, allowing us to learn more about the installation, the artists, or art itself. It was a great experience going through this raw industrial garden with an array of materials and sculptures, from rare trees that traveled across the seas to be here.
It was an amazing space, even though tucked away in a corner that could be easily overlooked. Art Agenda is definitely a place you'd like to check out whenever you're in Tanjong Pagar Distripark!
*
Details
Name: Art Agenda
Address: 39 Keppel Rd, #02-01, Distripark 089065
Opening Hours: Wed-Sun 1–6 pm